Marine dies from self-inflicted gunshot wound suffered at Twentynine Palms, reports say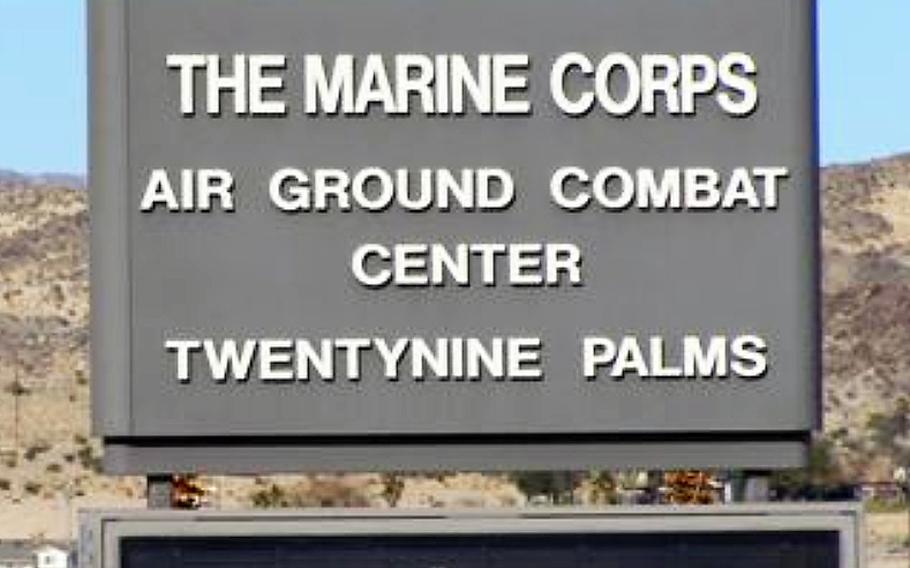 A person has died after being treated for a self-inflicted gunshot wound sustained Tuesday morning at Marine Corps Air Ground Combat Center Twentynine Palms in California, multiple media reports said.
The person, identified as an active-duty Marine by the Orange County Register and Palm Springs ABC-TV affiliate KESQ, was airlifted to an off-base medical center following the incident, the reports said.
"There are no other injuries reported at this time and this incident is still under investigation," said a statement by Capt. Nicole Plymale, a base spokeswoman.
The Marine Corps stated earlier Tuesday that military police responded to reports of gunshots at 6:30 a.m. and the area was cordoned off.
A shelter-in-place order issued after the shooting was lifted at about 9 a.m. Brig. Gen. Roger Turner Jr. – commander of the air ground combat center – referred to the incident as "a suicide" and said it "uncovered some gaps in our mass notification processes on base" that will be rectified.
"I want to express my deepest condolences to his family and his fellow Marines," he wrote in a message posted to the base Facebook page on Tuesday evening. "I was extremely proud of the response from our Military Police, Fire and Rescue, and Mercy Air. They did their very best."
The base, about 150 miles from Los Angeles, is the Marine Corps' premier training facility and the largest Marine base in the world at 932 square miles. More than 11,000 Marines and sailors are station at the combat center, according to the base website.