Air Force makes scheduling professional schooling more flexible for NCOs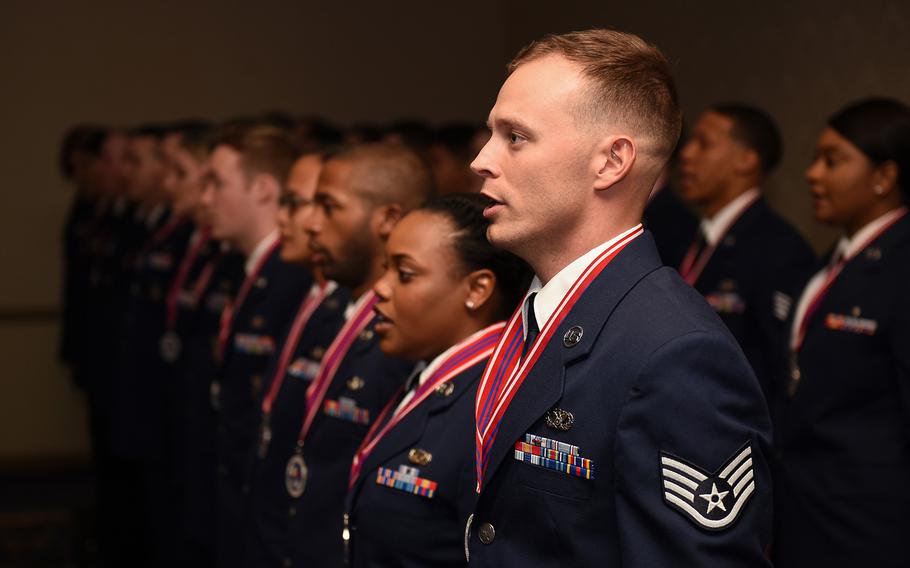 Air Force noncommissioned officers can now schedule their own professional development schooling under a new self-registration system.
The new Air Force Personnel Center platform allows NCOs, many of whom need to attend various schools for promotion, to prioritize the dates they wish to attend, a service statement said Tuesday.
Eligible service members will receive an email and have "60 days to prioritize their preferred class dates for school attendance by first, second and third choice within a six-month window," the statement said.
The new system is aimed at giving "NCOs flexibility and control over their professional education," said Chief Master Sgt. Dan Hoglund, AFPC's command chief.
Airmen receiving their notification email this month will see a scheduling window for April through September this year. Those who receive a notification in June will choose from a scheduling period between October and March 2021.
Airmen should list their military email addresses as their primary addresses for contact, the statement said.
The new system also allows airmen a "not available" option in cases of medical, personal hardship or other requirements, the statement said.