Charges dropped against retired Navy admiral indicted in 'Fat Leonard' corruption case
By
Stars and Stripes
September 16, 2022
---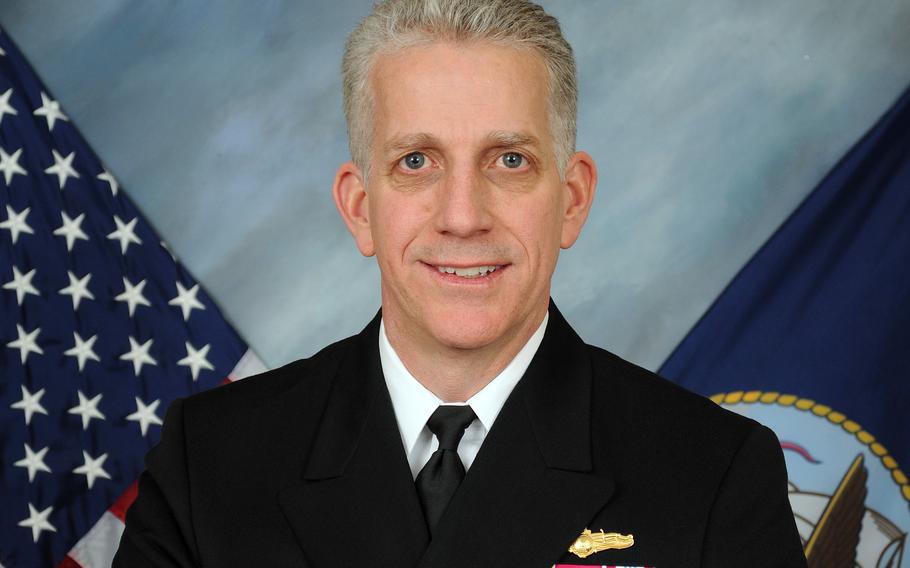 A federal judge dismissed all charges against a retired Navy rear admiral implicated in a corruption scandal that saw dozens convicted over dealings with a now-on-the-run Malaysian businessman who defrauded the service of at least $35 million.
On Thursday, Judge Janis Sammartino of the U.S. Southern District of California granted prosecutors' motion to dismiss charges of conspiracy, bribery and fraud against Bruce Loveless, according to court documents.
The charges were dismissed with prejudice, meaning Loveless cannot be tried again on the same charges in federal court.
Loveless was one of five former Navy officials on trial earlier this year for accepting luxury hotel stays, expensive dinners, fancy wine and cigars, prostitution services and other gifts from military contractor Leonard Glenn "Fat Leonard" Francis, court documents show.
In June, jurors deadlocked and did not reach a verdict on the charges against Loveless but convicted former Navy Capts. David Newland, James Dolan and David Lausman and former Cmdr. Mario Herrera of conspiracy, bribery and fraud.
Lausman also was convicted of obstruction of justice.
Tom O'Brien, an attorney for the firm that represented Loveless, said dismissal of the charges was the "correct result based on the complete lack of evidence of criminal wrongdoing presented during the four-month-long trial," according to a USNI News report Thursday.
Francis pleaded guilty in 2015 to bribing military officials to obtain classified and unclassified information to benefit his Singapore-based business, Glenn Defense Marine Asia Ltd., ultimately allowing him to overcharge the service at least $35 million for servicing ships.
The bribery scheme took place from 2006 to 2014, mostly targeting Navy officials and others associated with U.S. 7th Fleet.
Francis was under house arrest and scheduled for sentencing later this month. But nearly two weeks ago, he cut off his GPS ankle bracelet and left his Southern California home, the San Diego Union-Tribune reported Sept. 6.
Federal officials have offered a $40,000 reward for information leading to his arrest, a Sept. 10 Associated Press report said.
Of 34 military officials charged by federal prosecutors in the case, four were convicted at trial and 29 pleaded guilty, according to the USNI News report.
Dozens more were investigated, and some, including three rear admirals censured in 2015, received administrative punishments.
---
---
---
---