Yale psychiatrist loses attempt to get her job back after assertions about then-President Trump's mental health
By
Hartford Courant
August 31, 2022
---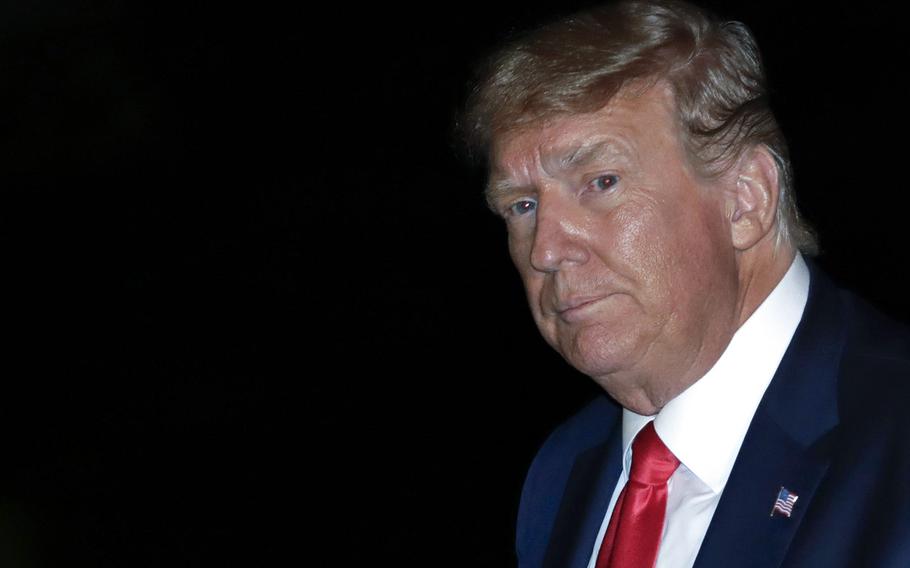 HARTFORD, Conn. (Tribune News Service) — A Yale psychiatrist who was not reappointed after she called now former President Donald Trump "delusional" and responsible for spreading a "shared psychosis" among his followers has lost an attempt to win back her position.
U.S. District Judge Sarah A.L. Merriman dismissed a lawsuit against Yale University by Dr. Bandy Lee, whose assertions about the mental health of the former president made her a favorite in anti-Trump circles.
Lee argued in the suit that the university violated her speech rights and professional obligations by denying her reappointment because she exercised her "duty to warn" the public about what she said is the "contagion" of Trump's mental instability.
When it denied Lee's reappointment, the university said it had reservations about her judgment, professionalism and fitness to teach after she began making widely disseminated diagnoses of Trump and some in his inner circle without the benefit of having ever met or spoken with them.
Such long-distance diagnoses conflict with guidance from the American Psychiatric Association, of which Lee is not a member. It advises against giving professional opinions about the mental state of someone a psychiatrist has not personally evaluated. Lee called the admonition, known as the Goldwater Rule, a "gag order."
"I want to emphasize that you did not make these statements as a layperson offering a political judgment; you made them explicitly in your professional capacity as a psychiatrist and on the basis of your psychiatric knowledge and judgment," Dr. John Krystal, the chair of the Psychiatry Department, told Lee in a 2020 letter. "For that reason, the committee decided it was appropriate to consider how these statements reflected your ability to teach trainees."
Yale and Lee's lawyers did not respond to questions about Merriam's decision, which was published Tuesday.
Lee held a voluntary position with a minimal teaching load, but she claimed in her suit it was worth "thousands, if not tens of thousands of dollars" in benefits, privileges and exposure that gave her consultancies around the world. The school said it had no contractual obligation to reappoint a volunteer professor, particularly one in whom it had lost faith. Merriam agreed.
Lee's opinion of Trump's mental health became widely known in 2017 when she organized a conference at Yale that resulted in publication of the book "The Dangerous Case of Donald Trump: 27 Psychiatrists and Mental Health Experts Assess a President." The authors suggested that Trump's mental health was, among other things, undermining the national mental health and threatening democracy.
Yale moved against Lee after she made a long-distance diagnosis of one-time Trump lawyer Alan Dershowitz, a Yale law graduate and member of the Harvard faculty.
In 2019, Dershowitz described his intimate relationship with is wife as "perfect," after he had been linked to financier Jeffrey Epstein. The same year, Trump called a phone call with the former Ukrainian president that led to impeachment proceedings a "perfect" call.
In response to an associate's comment on Twitter, Lee said, Dershowitz's use of perfect' ... might be dismissed as ordinary influence in most contexts." But she said "given the severity and spread of 'shared psychosis' among just about all of Trump's followers, a different scenario is more likely," and that was "that he has wholly taken on Trump's symptoms by contagion."
Dershowitz complained to Yale, which took steps leading to the decision not to reappoint Lee.
©2022 Hartford Courant.
Visit courant.com.
Distributed by Tribune Content Agency, LLC.
---
---
---
---