IG report finds VA incorrectly processed Camp Lejeune claims, underpaid veterans $13.8 million in benefits
By
Stars and Stripes
August 26, 2022
---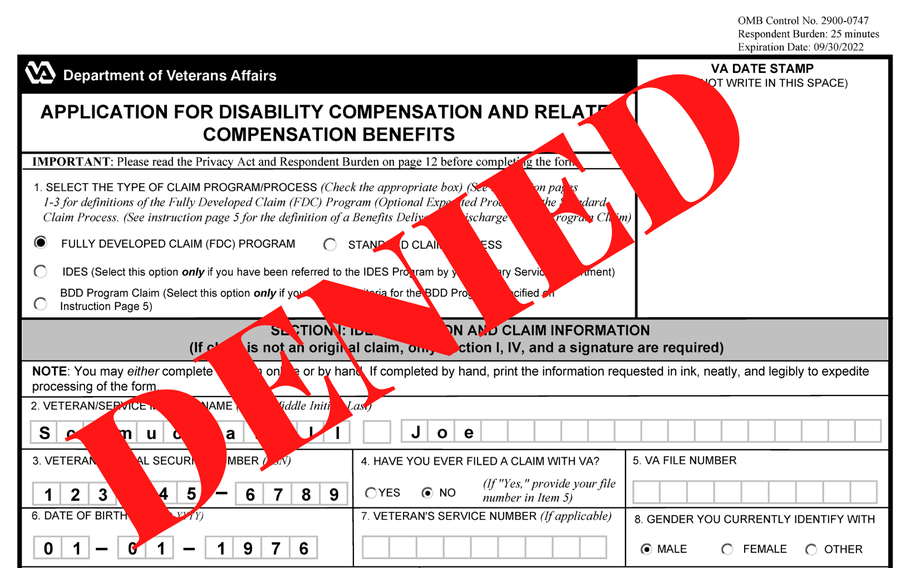 WASHINGTON – The Department of Veterans Affairs prematurely denied Camp Lejeune water contamination claims and assigned inaccurate benefit effective dates that underpaid veterans by at least $13.8 million, according to a report by the VA Inspector General.
In March 2017, the VA established presumptions associated with exposure to the contaminated water at Camp Lejeune as well as Marine Corps Air Station New River, satellite camps, and housing areas in the Jacksonville, N.C. area.
Any veteran who was on active duty and worked or lived at Camp Lejeune for a minimum of 30 days between August 1, 1953, and December 31, 1987, and has been diagnosed with illnesses related to contaminated water could apply for compensation.
The VA Inspector General said in a report released Thursday that it reviewed a statistical sample of about 57,500 Camp Lejeune-related claims that were decided between March 14, 2017, and March 31, 2021 and found that about 71 percent were denied.
Of the claims reviewed, the Inspector General found that 21,000 claims were processed incorrectly. One of the two main errors was that the Veterans Benefits Administration prematurely denied 17,200 claims. Required letters requesting veterans to provide evidence of their documented exposure were never sent, the report said.
The other major issue was assigning incorrect effective benefit entitlements dates, meaning the date a veteran is eligible for the benefits, in 2,300 claims. Thus, the IG estimated veterans were underpaid at least $13.8 million.
Additionally, the IG found that the Louisville, Kentucky regional office made the fewest errors at 8% because it established a team dedicated to processing Camp Lejeune-related claims. Other VA regional offices do not and posted error rates as high as 40%.
The IG recommended the VA either centralize all Camp Lejeune-related claims to be processed at the Louisville office or take other steps to reduce the rate of errors.
Thomas Murphy, who served as the interim undersecretary of benefits from January 2021 to July 2022 said he agreed with the recommendations. 
"(Veterans Benefits Administration) has continuously improved quality compliance oversight," Murphy said in the report. "Therefore, [Veterans Benefits Administration] will review available data and assess the accuracy over time. If the accuracy has not shown consistent improvement, (Office of Field Operations) and Compensation Service will develop a plan to improve quality of presumptive Camp Lejeune-related claims processing, to include consideration for further centralization."
In the early 1980s, the Marine Corps discovered two water wells at Camp Lejeune were contaminated with cleaning solvents such as trichloroethylene, or TCE, and perchloroethylene, widely known as PCE. The latter was used by an off-base dry cleaner, ABC One-Hour Cleaners. The business closed in 2011, according to the U.S. Environmental Protection Agency.
As for the TCE contamination, the National Library of Medicine reported multiple sources such as on-base spills and underground storage tank leaks at dumps and storage lots contributed to the contamination.
On Aug. 10, President Joe Biden signed legislation, widely referred to as the PACT Act, which seeks to provide an easier path to health care and benefits for veterans who served near open-air burnpits, which were used throughout the 1990s and the post-9/11 wars to dispose of garbage, jet fuel and other materials.
Included in the PACT Act is legislation that will allow veterans, families and other individuals who worked or lived for at least 30 days on the base from Aug. 1, 1953, to Dec. 31, 1987, to sue for heath problems associated with contaminated water.
AboutLawsuits.com, an information and news legal website, reported more than one million Marines and their families lived on Camp Lejeune from 1953 to 1957.
The website also reported Camp Lejeune's contaminated water could be responsible for more than "50,000 cases of breast cancer, 28,000 cases of bladder cancer, 24,000 cases of renal cancer, as well as thousands of cases involving Parkinson's disease, birth defects and other health complications."
---
---
---
---