Indicted Fort Bliss soldier tells federal agents he made automatic weapon converters in his barracks room
By
Stars and Stripes
August 25, 2022
---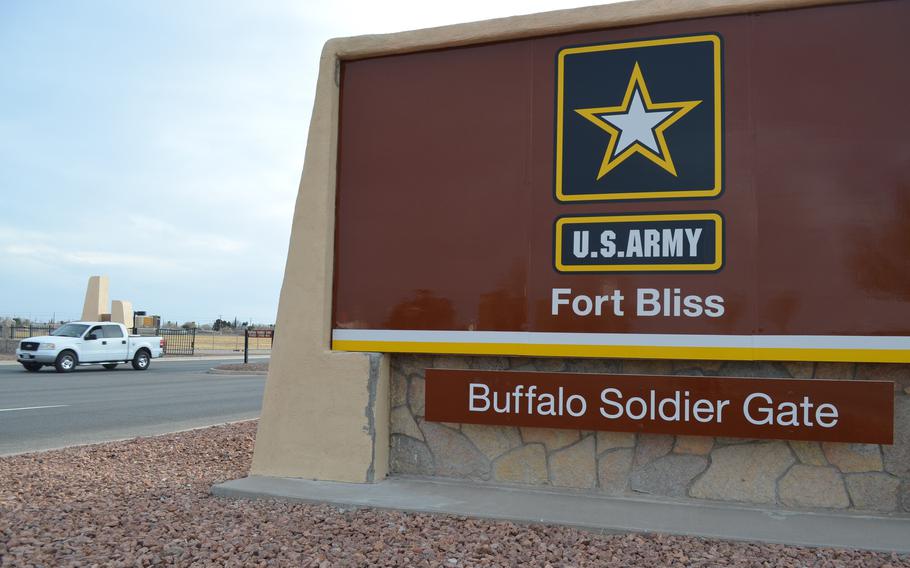 A Fort Bliss soldier was indicted Wednesday on charges he had been 3-D printing accessories to convert firearms into fully automatic ones in his barracks room at the west Texas Army base, according to the FBI field office in El Paso, Texas.
Spc. Grant Lee Mosley, 25, is charged with manufacturing and dealing in firearms without holding a federal license, the FBI said.
Converting a legal firearm to be fully automatic is illegal in the U.S., and the FBI in Newark, N.J., first found his messages about the illegal items online in May.
Mosley, assigned to the 1st Armored Brigade Combat Team, solicited funding for his business in June through his Facebook account, according to court documents filed in the Western District of Texas.
"Who want [SIC] to help me start my business?" he wrote, according to court documents. "A gun manufacturing business. The machine I need with all the parts and components is 3500…The machine will allow me to do AR15s, AR10s, P80s, 911s and AK47s right from the start."
He also used social media message platforms to advertise and sell conversion devices, commonly referred to as switches and auto sears, across the United States in violation of law, according to court documents.
Agents posed as potential buyers, sending money to Mosley through a smartphone application. In receipt, Mosley sent the items, which were found to have his fingerprints on them, according to court documents. In one transaction, agents paid $400 for five fully automatic auto sears.
In a stakeout of Mosley at his Fort Bliss barracks, investigators witnessed him throwing trash into a dumpster that contained receipts for shipping the items through the U.S. Postal Service.
Investigators executed a search warrant on July 30 at an El Paso storage unit he rented about 12 minutes form the nearest gate onto Fort Bliss. There, agents found and seized a 3-D printer and the filaments used to print formed objects, including full auto sears, according to court documents.
Mosley was interviewed Aug. 2 and admitted he had previously printed the items in his barracks at Fort Bliss and sold them online. He also told investigators that he had moved into an apartment in El Paso, where he had three firearms, one of which had the sear installed and was therefore fully automatic. He said he'd also tested his products and that they worked.
Mosley enlisted in the Army in May 2019 as a combat engineer, and he arrived at Fort Bliss six months later as his first duty station, according to Fort Bliss. The base did not provide his current unit assignment.
Army Criminal Investigation Command, or CID, assisted the FBI on the case, as did several other federal agencies.
"Today's arrest underscores CID's unrelenting resolve to hold accountable anyone within our ranks who engages in criminal activity," said Ray A. Rayos, acting special agent in charge of the Southwest Field Office of Army CID. "This case is another example of CID's commitment to our law enforcement partners to make our communities safe."
---
---
---
---