DOD's Warrior Games are underway in Florida after 2 years off because of COVID-19
By
Stars and Stripes
August 24, 2022
---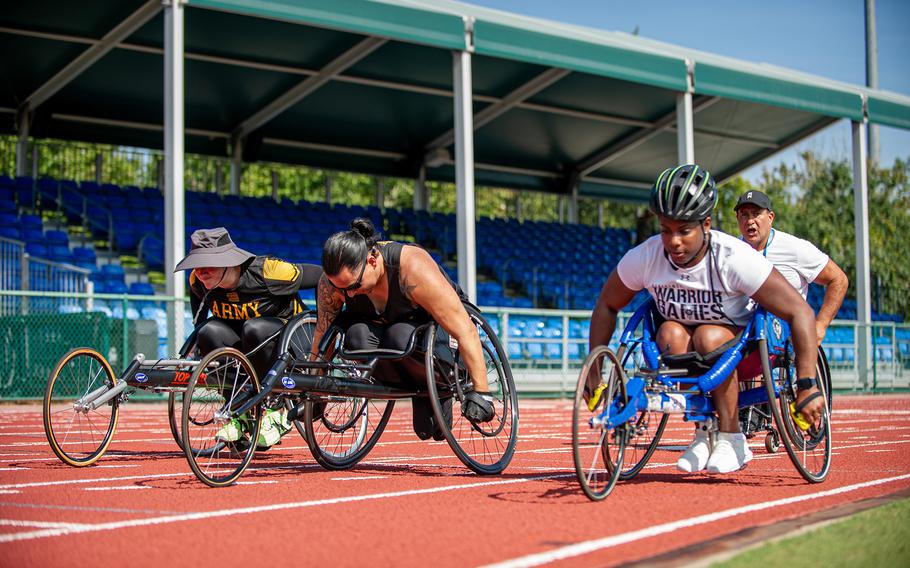 American Forces Network and ESPN through Monday are broadcasting the 2022 Warrior Games, a contest by nearly 300 athletes competing in adaptive sports.
The games, sponsored by the U.S. Army in Orlando, Fla., kicked off Friday, according to a news release from Defense Media Activity. They were canceled in 2020 and 2021 due to the COVID-19 pandemic.
Active-duty service members and military veterans who sustained service-related injuries or illnesses are competing in a series of adaptive sporting events like wheelchair basketball, cycling, indoor rowing, wheelchair rugby and sitting volleyball.
AFN is broadcasting the games to U.S. military members and their families overseas and to naval forces at sea.
"Covering the Warrior Games is a special mission for Defense Media Activity and it's an honor to be a part of something so inspiring for our nation," DMA director Hal Pittman said in the release. "Broadcasting the Games world-wide via American Forces Network will give our American athletes great exposure, while educating our global military force about the role of the Games in support of our combat-wounded."
Former talk show host, comedian and veterans advocate Jon Stewart was master of ceremonies for the games' opening night at the ESPN Wide World of Sports Complex in Orlando. He will also preside over the closing ceremony, according to the release.
"Great night!! Let the games begin!!" Stewart tweeted Saturday.
The ESPN Wide World of Sports Complex is part of the Walt Disney World Resort, making this the first year the Warrior Games has worked with Disney and ESPN, according to the release.
The athletes represent the Army, Navy, Air Force, Marine Corps, Special Operations Commands, Canada and Ukraine.
"The camaraderie among each branch is unbelievable at these games," Andrew Blackburn, a Marine Corps veteran who is competing, told the Orlando Sentinel. "You've been through the struggles they're going through, and you may not have served with them, but you love them like a brother or a sister."
The games demonstrate the athletes' resiliency and the power of adaptive sports to help wounded service members support their path to recovery, Madison Bonzo, a Department of Defense Warrior Games spokeswoman, told the Orlando Sentinel newspaper on Saturday.
"Through adaptive sports, we're witnessing recovery in real time for these athletes and their families. It's inspiring to see what drives these athletes to continue pushing for their loved ones, their respective teams and their own personal recoveries," Bonzo said.
The closing ceremony featuring Stewart will be aired Monday worldwide on AFN Sports2.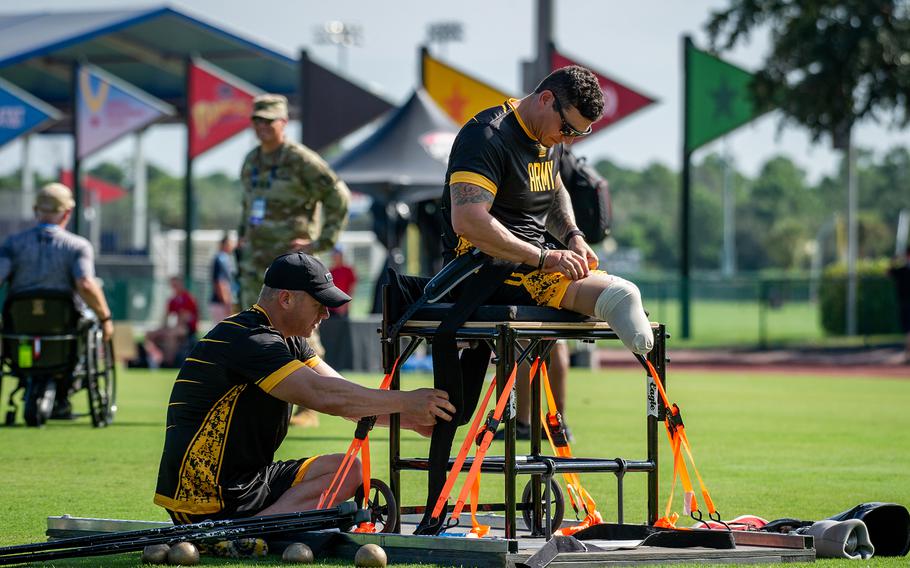 ---
---
---
---