Former Air Force NCO sentenced to four years in prison for child pornography
By
Stars and Stripes
August 19, 2022
---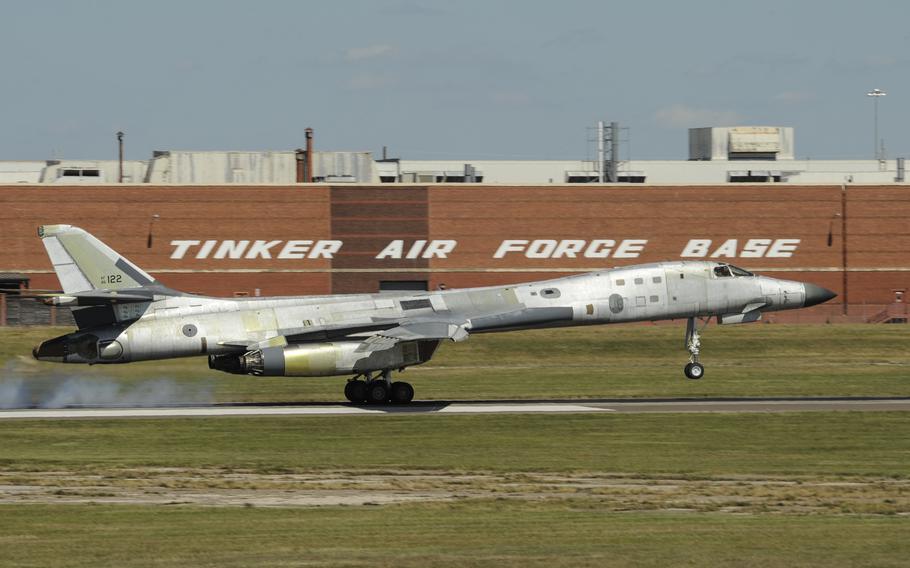 A former Air Force staff sergeant was sentenced Friday to four years in federal prison for possessing child pornography, the Justice Department said.
Keonte Navon Martin, 28, of Virginia Beach, Va., was assigned to Tinker Air Force Base, Okla., in December 2019 when he was found in possession of a memory card containing child pornography, according to court documents. The Air Force Office of Special Investigations conducted the initial investigation, which was later turned over to federal law enforcement authorities in Oklahoma.
Martin has since been released from active duty, the Justice Department said.
A federal grand jury indicted Martin in April 2021, and he pleaded guilty to one count of possession three months later. As part of his plea, Martin admitted he knowingly possessed the illegal content that had traveled across state lines to get to Oklahoma.
Martin was also sentenced to five years of supervised release once his prison term ends, according to the Justice Department. He also was ordered to pay $10,100 in assessments, and forfeit the electronic devices that contained child pornography. Restitution owed to the identified victims in the images that Martin possessed will be determined at a later date.
Upon his release from prison, Martin will be required to register as a sex offender.
---
---
---
---