Austin names Air Force brigadier general as new Pentagon press secretary
By
Stars and Stripes
August 4, 2022
---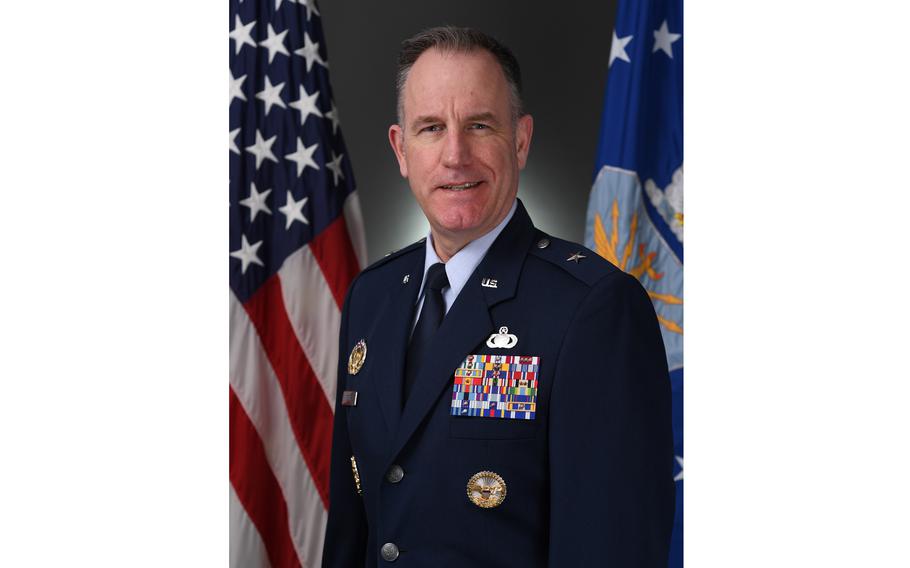 WASHINGTON — Brig. Gen. Patrick S. Ryder, the director of public affairs for the Air Force, will soon become the next chief Pentagon spokesman, Defense Secretary Lloyd Austin announced Thursday.
"He will spend the next few weeks closing out his Air Force and Space Force responsibilities before assuming his new role later this month," Austin said in a prepared statement.
The Pentagon has gone more than two months without regular news briefings since its former chief spokesman, John Kirby, left the position in May for a senior communications job for the National Security Council.
In Ryder's current position, he leads nearly 4,500 active-duty, National Guard and Reserve airmen and civilians in their jobs producing Air Force and Space Force internal information as well as community and media relations, according to the Air Force.
"[Ryder] brings a wealth of experience, including joint and deployed assignments that will serve him well as he informs the media of our activities around the world," Austin said.
Ryder joined the Air Force in 1992 after graduating from the University of Florida. He has previously served as special assistant for public affairs to the chairman of the Joint Chiefs of Staff, public affairs director for U.S. Central Command in the Middle East and director of media operations for the Air Force secretary's office of public affairs, according to the Air Force.
"I am confident that I will benefit from his counsel and that the American people will benefit from his ability to clearly and consistently communicate our efforts to protect the United States and its interests around the world, take care of our people and strengthen our unrivaled alliances and partnerships," Austin said.
---
---
---
---