All flavors satisfy: Army family brings daughter's ice cream dream to Air Force base
By
Stars and Stripes
July 27, 2022
---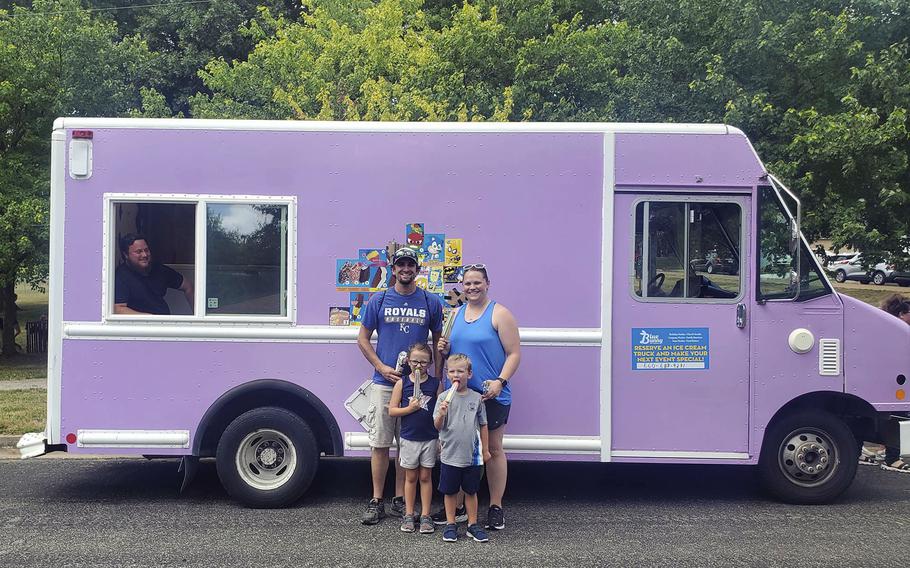 The Cumbie family of Whiteman Air Force Base, Mo., will not be beat by summer heat.
Jeffrey Cumbie, an Army veteran, Army Sgt. Melanie Cumbie, a technician at the Whiteman veterinary clinic, and their children operate a thriving ice cream truck on and off the base.
The project started with the Cumbies' 6-year-old daughter Charlie, who pitched the idea of bringing frozen confections to their new neighbors at Whiteman after the family relocated there in 2021, Jeffrey Cumbie told Stars and Stripes by email July 19.
"At first, the concept got started with just an ice cream cart, but later, after more and more people saw it, they encouraged us to build bigger," he said.
"Bigger" became an actual truck, and the effort was not cheap. The Cumbies, who fielded ice cream trucks at their previous duty stations in Baumholder, Germany, and Fort Hood, Texas, purchased a rundown Utilimaster step van for $4,500.
With some help from their friends and neighbors, and another $5,500, they renovated the truck and installed some freezers. The children pitched in on the paint job, Cumbie said.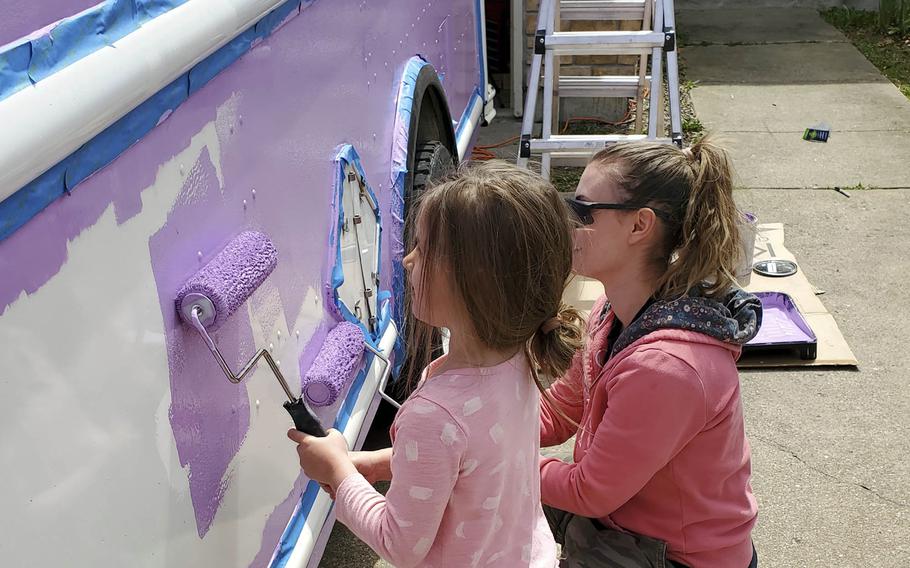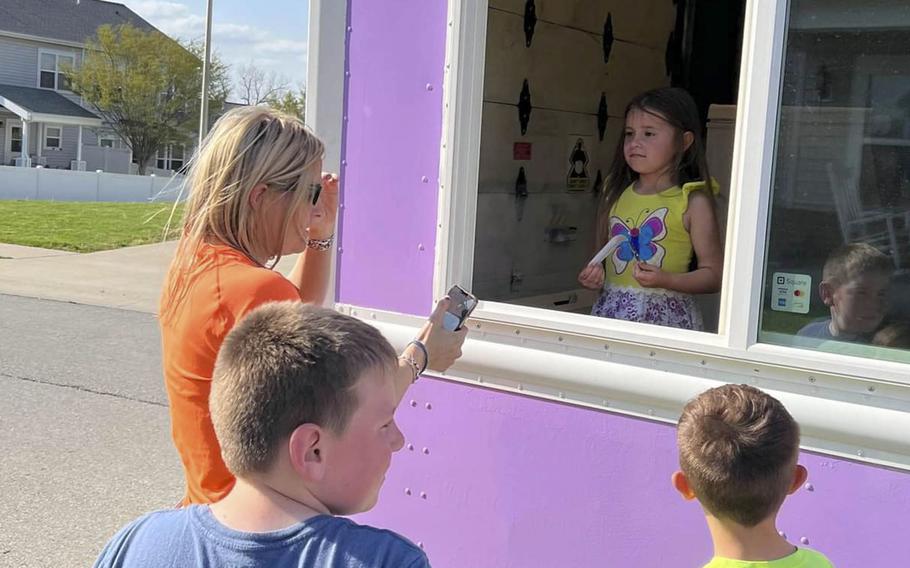 The Air Force base signed off on their endeavor and soon the ice cream truck was making stops all over the installation, often heading into the surrounding neighborhood, he said.
The truck keeps them busy, but Cumbie said he enjoys seeing happy kids coming out to meet them.
"I know what it's like to have something small like the ice cream truck roll by and chase it down with change in my pocket," he said.
Cumbie said he tries to keep the prices reasonable despite what may be going on in the economy.
"We price everything in the truck between $3 to $4 and I won't raise my prices regardless of gas prices or inflation," he said.
His daughter helps keep the community in the know with her Sweet Treats Ice Cream page on Facebook, where they advertise the truck's coming locations and take requests from the community.
Cumbie said the truck has become a familiar sight at Whiteman, home of the 509th Bomb Wing.
"My goal is simple, it's to get kids outside again and get the community out together," he said.
The family's time at Whiteman is almost over as they are soon set to make a permanent change of station, Cumbie said. They hope to relocate to either Alaska or Japan.
"When we PCS, if our next base doesn't have one, I'll be more than happy to build another, and another after that," Cumbie said. "If it makes one kid happy a day, I know I've done OK."
The Cumbie team recently found a willing family to take over the ice cream truck at Whiteman and hope it is passed down for years to come.
"I believe it's hard for kids to pick up and go and have nothing stay the same," Cumbie said. "In some way, I hope every base has an ice cream truck."
---
---
---
---