Texas power grid is under threat as record temperatures sear central US
By
Bloomberg 
July 18, 2022
---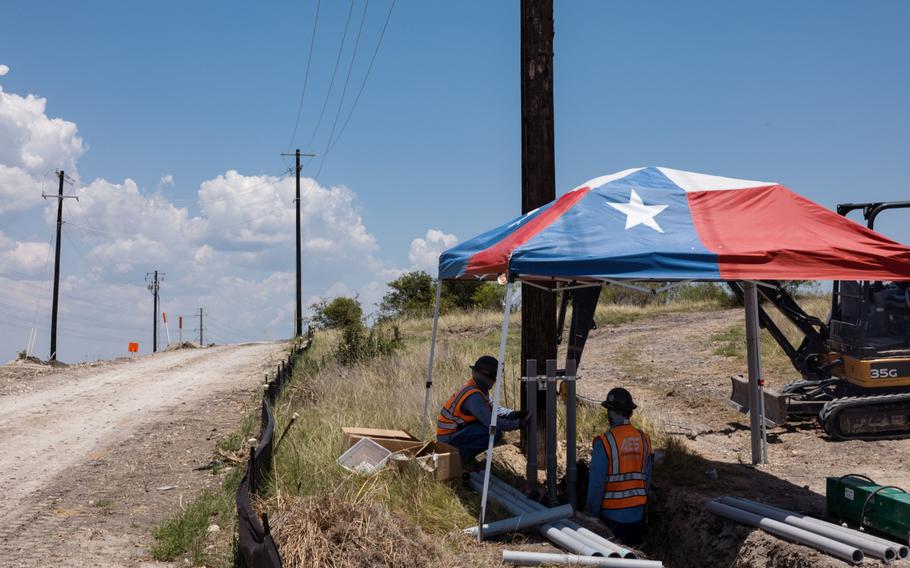 Record-breaking heat is set to scorch central U.S. for another week and threaten Texas — already in the bull's-eye for blistering weather — with searing temperatures that may drive electricity demand to new heights.
Fort Worth could hit 110 degrees Fahrenheit Monday and Tuesday, and Dallas may reach 109, the National Weather Service said. The state's main grid operator is forecasting record energy demand this week as Texans crank up air conditioners to cool down.
"Texas is basically ground zero for the heat," said Tony Fracasso, a senior branch forecaster for the U.S. Weather Prediction Center. "Really, through the rest of the week, we're expecting record highs."
The central U.S. has baked under a dome of high pressure since June and much of the region faces drought, which is making the heat worse. Records will be for the individual dates. Heat advisories stretch from Montana and North Dakota to Texas, with excessive heat warnings — the worst conditions — across parts of South Dakota, Oklahoma and northern Texas.
"Almost all of the country east of the Rockies will be above average," Fracasso said.
Temperatures in Houston will linger in the high 90s to start the week and rise to 100 degrees on Wednesday. The heat will spread east toward the end of the week sending Washington and New York into the 90s, Fracasso said.
Electricity use on the main Texas grid is projected to peak at nearly 80 gigawatts Monday afternoon and hit new records in each of the next two days as the heat builds, according to the Electric Reliability Council of Texas, the state's main grid operator. Officials say there is enough power to handle demand. A gigawatt is enough to power about 200,000 Texas homes.
The National Weather Service forecasts that New York's Central Park will hit 92 degrees on Tuesday and could rise to 96 by Thursday.
While the heat bears down across North America, Europe has also been gripped by a lingering heat wave. The UK Met Office issued its first "Red extreme heat" weather warning for across much of England, including a record-setting 104 degrees for London.
Bloomberg's Naureen S. Malik contributed to this report.
---
---
---
---