California seeks constitutional amendment protecting abortion rights
By
The Washington Post
June 28, 2022
---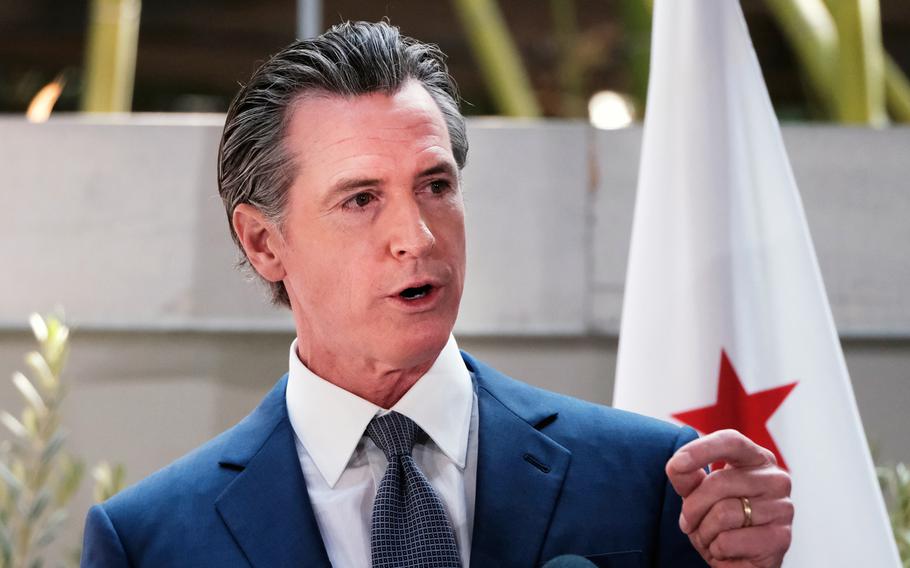 California is poised to become one of the first states in the nation to explicitly enshrine the right to abortion and contraception in its constitution after lawmakers on Monday voted to advance a constitutional amendment, putting the issue on the November ballot.
The amendment is part of a flurry of legislative efforts in liberal states aimed at solidifying reproductive rights in the aftermath of last week's Supreme Court decision striking down Roe v. Wade. California, which has advertised itself as a sanctuary for people seeking abortions, is trying to lead the way.
The bill introducing the proposed amendment easily passed through the state's legislature, where Democrats hold a supermajority, and voters will now consider it during the general election. A wide majority of Californians have said they oppose overturning Roe, and the amendment is expected to pass. It does not require the signature of Gov. Gavin Newsom, D, who supports the measure.
If enacted, the amendment will affirm abortion rights already protected under existing law. California's constitution, like those of several other states, includes a right to privacy that courts have interpreted as protecting abortion. But last month's leaked draft opinion of the Roe decision prompted lawmakers to clearly spell out a safeguard for reproductive rights.
"California remains steadfast in the right of individuals to access abortion care," Toni Atkins, D, president pro tempore of the state Senate, said in an interview. "That's what we explicitly want to make sure continues to be the case, no matter who's in office, no matter who the judge is. . . . I don't want people to think we are safe here just because we have a constitution that guarantees a right to privacy - it doesn't say abortion."
The California Future of Abortion Council, an alliance of abortion rights advocacy groups, cheered the Monday vote.
"California must continue to take every step possible to protect access to abortion," the alliance said in a statement, calling the effort "the response needed by our state right now to meet this moment of national crisis."
A similar constitutional amendment will also appear on ballots in Vermont, the first state to put forward such a proposal.
Along with the amendment, California leaders have recently announced a number of initiatives focused on countervailing the Supreme Court's ruling and the increasingly aggressive effort in conservative states to restrict access to abortion.
California's proposed budget for next year includes more than $200 million for reproductive health care services. And 0n Friday, Newsom signed into law legal protections for abortion providers who care for patients traveling from places where the procedure is now outlawed. He also announced a partnership with Washington Gov. Jay Inslee and Oregon Gov. Kate Brown to turn the West Coast into a safe haven for abortion care, promising to protect patients and providers from out-of-state civil and criminal action.
"This is not the America we know," Newsom said after the Roe decision was released. "And it's not the California way."
---
---
---
---