Former Trump aide Navarro pleads not guilty in contempt case
By
Bloomberg News
June 17, 2022
---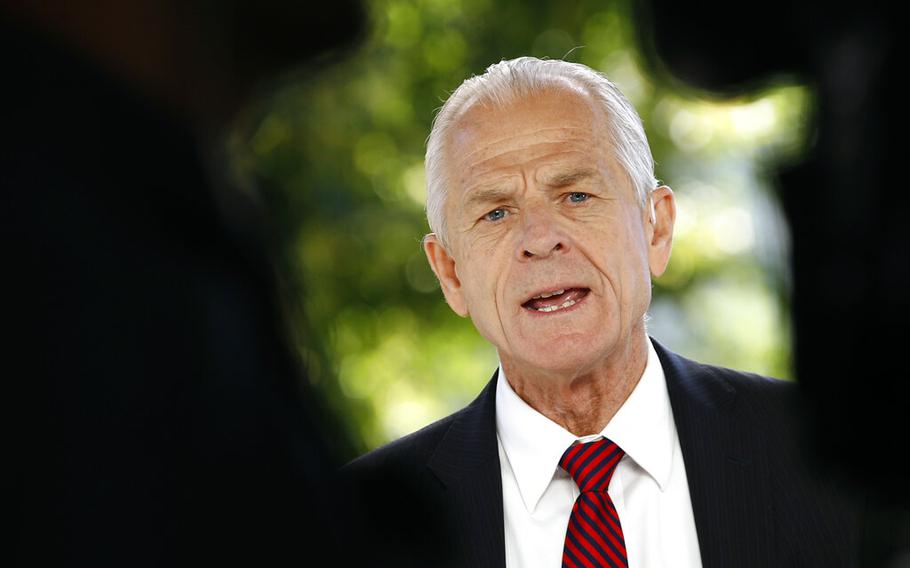 WASHINGTON — Former White House trade adviser Peter Navarro pleaded not guilty in the criminal contempt case against him for defying a subpoena by the congressional committee investigating the Capitol riot.
Navarro, who appeared Friday in federal court in Washington, entered the plea to both counts the U.S. Justice Department brought against him. One is for declining to appear for a deposition. The other is for refusing to hand over documents in response to a subpoena from the House committee probing the storming of the U.S. Capitol in January 2021 and the events leading up to it.
The case against Navarro comes amid the panel's televised hearings into the insurrection.
At Friday's court hearing, Navarro's attorney, John Irving, asked U.S. District Judge Amit Mehta to hold off on setting a trial date. He said Navarro had just retained legal counsel and also needed time to promote a forthcoming book.
"It is important to him for his livelihood," Irving said, adding that the duties of promoting the book would "distract him" from helping his lawyers on the case.
The judge noted a trial coming up of members of the Oath Keepers and the need to schedule Navarro's trial along with others, and tentatively set it for Nov. 17.
In a Thursday filing, Navarro had told the court he wanted to drop a lawsuit he brought in late May against House Speaker Nancy Pelosi and the committee, alleging the subpoena he received was "unlawful." He has made similar points to those raised by longtime Trump adviser Steve Bannon, including that the committee was improperly assembled.
In court on Friday, Navarro's lawyer explained that his client wanted to drop the case because the deadline to file an amended complaint was today and he didn't want to rush it.
Government prosecutors have gone after others in former president Donald Trump's inner circle who have declined to cooperate. This week a federal judge dismissed arguments raised by Bannon that his own indictment for contempt should be thrown out.
___
©2022 Bloomberg L.P.
Visit bloomberg.com.
Distributed by Tribune Content Agency, LLC.
---
---
---
---