US, NATO allies meet to discuss more military aid for Ukraine
By
The Washington Post
June 15, 2022
---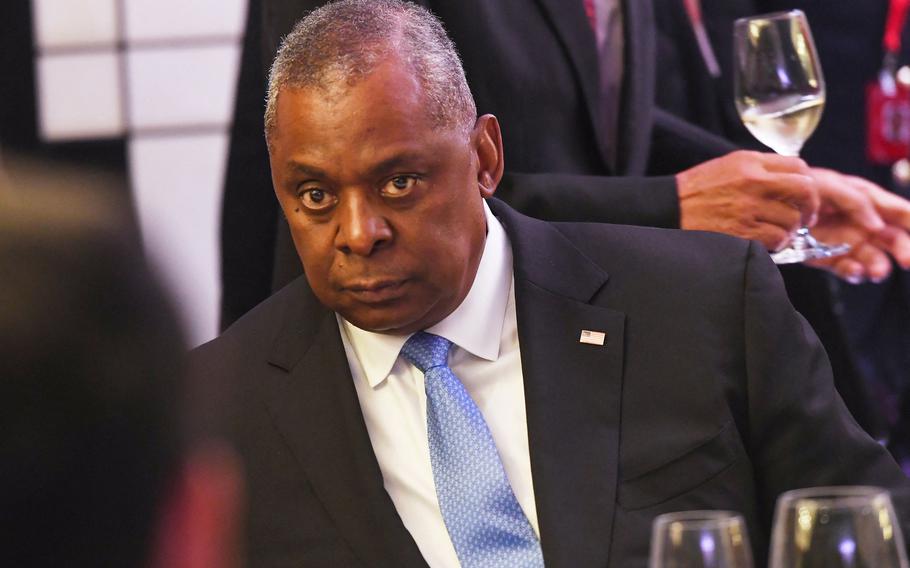 BRUSSELS - NATO allies and partners met Wednesday to discuss how best to help Ukrainian forces as they are pummeled by Russia in the east, as well as a longer-term push to move the country from Soviet-style to NATO-standard weapons.
Ahead of two days of talks in Brussels, NATO Secretary General Jens Stoltenberg said members were hammering out a new assistance package to meet Ukraine's urgent needs. "Allies are committed to continue providing the military equipment that Ukraine needs to prevail, including heavy weapons and long-range systems," be told reporters.
Later Wednesday, U.S. Defense Secretary Lloyd Austin chaired a meeting of the Ukraine "defense contact group," at which representatives of up to 50 nations gathered to focus on how to respond to Ukrainian President Volodymyr Zelensky's pleas for modern antimissile weapons and other arms.
"Folks will trade notes on their observations, what they're hearing and seeing," U.S. Ambassador to NATO Julianne Smith said at a briefing Tuesday.
"They will be reviewing what additional security assistance they can provide in the immediate, medium and long term to help Ukraine win this war," she said. "And the U.S. will make clear that we continue to stand united with Ukraine for as long as it takes."
That discussion will be followed by a meeting of NATO defense ministers, who will discuss Ukraine, changes to the alliance's force posture and defense spending - the issues on the agenda for a NATO summit in Madrid later this month.
"We will now take decisions on the scale and design of our posture for the longer term," Stoltenberg said. "This will mean big increases in our presence, capabilities and readiness."
Although Stoltenberg declined to get into specifics, he said the alliance was discussing how best to bolster its defense and deterrence capabilities, particularly on its eastern flank. This effort is likely to include additional forces, pre-positioning of heavy equipment and pre-assigning forces to specific countries, he said.
Overshadowing preparation for the summit, however, is Turkey's opposition to bids by Sweden and Finland to join the alliance. Although Stoltenberg and other leaders initially expressed confidence that NATO would move swiftly on the issue, pushback from Ankara has changed the conversation and raised fears of a stalemate.
On Wednesday, Stoltenberg acknowledged that Turkey's opposition took him by surprise. "We didn't have information that that would be a problem," he said.
But Stoltenberg and other officials stressed that the alliance is working to resolve the issue and get both aspiring members to Madrid as "invitees."
"Many of us had hopes that we would see these two countries join us in Madrid as invitees at the table with the other leaders," Smith, the U.S. ambassador, said Tuesday. Now that may not happen.
Still, she added, "I think the allies all hope this is something we can resolve in weeks and months, not years."
---
---
---
---