House lawmakers look to help military families combat inflation by calling for lower prices at commissaries
By
Stars and Stripes
May 20, 2022
---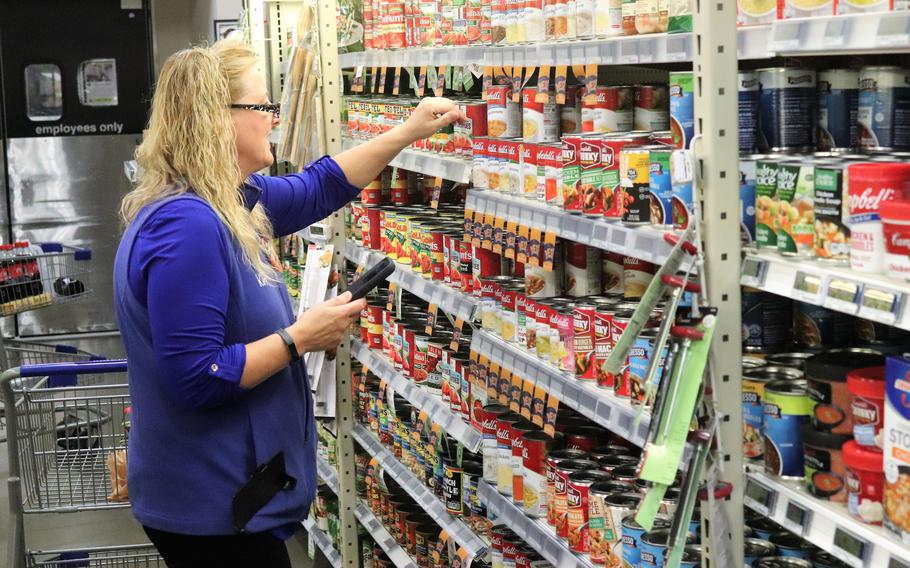 Eight Democrats on the House Armed Services Committee called on Defense Secretary Lloyd Austin to remove the revenue requirement at base commissaries, which would lower grocery prices and help military families better cope with fast-rising inflation.
"Many of our military families are struggling to meet their basic needs due to rising prices," the lawmakers wrote to Austin in a letter dated May 11.
In the last year, inflation has risen about 8.5%. By removing requirements to increase grocery prices to offset the military's expense of running commissaries, families might be able to cope better with rising costs of food and essentials, the lawmakers said.
Commissaries, which are operated by the Defense Commissary Agency, already boast they have lower prices for groceries than off-base competitors with the help of funding from Congress. The 2017 National Defense Authorization Act, which sets annual spending and policy priorities for the Defense Department, mandated the agency generate some revenue selling groceries at a price above their cost.
The revenue requirement is expected to bring in about $119 million in fiscal year 2022, according to the letter.
"Our view is those dollars should remain with service members to help them take care of their families," the lawmakers wrote. "It has an immediate, direct impact for families, lowering their grocery bills and extending their pay as a non-pay compensation benefit, and reducing food insecurity and inflationary effects."
Rep. Marc Veasey of Texas spearheaded the letter with Rep. Steven Horsford of Nevada. Additional members who signed the letter were Reps. Veronica Escobar of Texas, Rick Larsen and Marilyn Strickland of Washington state, William R. Keating of Massachusetts, Anthony Brown of Maryland and Kaiali'i Kahele of Hawaii.
Austin did receive the letter last week, said Maj. Charlie Dietz, a Pentagon spokesman.
"He is currently looking into the items discussed and will respond accordingly as appropriate," Dietz said.
In January, troops received a 2.7% pay increase and the Pentagon has asked for a larger pay raise for troops next year, about 4.6%. That would not go into effect until January, if passed by Congress and signed by the president.
The lawmakers' request does not impact a 5% surcharge included on all items sold at commissaries. That money is used for maintaining and building stores, according to the Defense Commissary Agency.
The agency, which said it takes in about $5 billion a year in sales, is barred from making a profit and has strict controls on how it can spend taxpayer money for its operations.
"Families across the country — including those at our military bases — are struggling with the rising costs of basic everyday needs," Veasey said. "I am proud to join a group of fellow House Armed Services [Committee] colleagues to call on Secretary Austin to take action to combat inflation and help our nation's brave military families be able to afford essential goods while on base."
Sgt. Maj. of the Marine Corps Troy Black, the service's top enlisted member, told House lawmakers on Wednesday that losing control of the impacts of inflation on young military members will impact retention.
It's not just rising food costs, it's also increasing in housing and child care, Black said to members of the House Appropriations Committee subpanel on military construction, veterans affairs and related agencies.
"Our youngest Marines right now feel the hardest impact to inflation," he said.
---
---
---
---