Guardsman and Holyoke, Mass., city councilor returned to Rhode Island to face forgery, obstruction, child porn charges
By
masslive.com
May 19, 2022
---
HOLYOKE, Mass. (Tribune News Service) — Holyoke, Mass., City Councilor Wilmer E. Puello-Mota will be arraigned Friday in Warwick, R.I., on charges of forgery and obstruction of the judicial system stemming from his arrest last year on charges of possession of child pornography.
Massachusetts State Police arrested Puello-Mota May 11 at Barnes Air National Guard Base. Puello-Mota, 26, of Main Street in Holyoke, serves as a technical sergeant in the base security force.
Rhode Island authorities have accused him of deceiving prosecutors and his commanders in the Air National Guard in an apparent attempt to keep his job following the child porn charges, according to court documents.
After his arrest on the new charges last week, Puello-Mota was held without bail at the Hampden County Jail and House of Correction in Ludlow. He was returned to Rhode Island on Wednesday.
Authorities in Rhode Island presented Puello-Mota Thursday morning in Newport County Superior Court as a violator of his $10,000 bail on the child pornography case, said Rhode Island court spokesman Craig N. Berke.
Also on Thursday, Puello-Mota notified the court of a switch in representation to attorney James Robert Desmarais, Berke said. Desmarais has not returned a call for comment Thursday.
The arraignment Friday will be in Kent County Superior Court in Warwick before Judge Maureen B. Keough, who also presided over Thursday's court appearance, Berke said.
Puello-Mota is now held without right to bail at the Rhode Island Department of Corrections Intake Services Center in Cranston.
He was charged in January 2021 with possession of child pornography, according to Rhode Island court documents. Police in Warwick reported finding sexually explicit images on Puello-Mota's phone in May 2020 after he reported a gun and his wallet were stolen from a hotel safe.
The 17-year-old girl pictured told police Puello-Mota was her "sugar daddy" and they had met on a website called seekingarrangements.com, according to court documents. She told investigators he sent her payments through Venmo in exchange for explicit videos.
Puello-Mota told police he first thought she was 22, but later learned she was 17, according to court documents.
Puello-Mota applied to a Rhode Island diversion program for nonviolent criminal offenders but was turned down, Berke said. He later sought to enter the diversion program and gain a lighter sentence without the requirement to register as a sex offender, citing his military service.
According to court documents, Puello-Mota had someone pose as his commander at the 104th Fighter Wing for a telephone call with the prosecutor. He also allegedly forged a memorandum in which he sought to be cleared for a deployment with the 104th.
Following the arraignment, Puello-Mota has court dates scheduled for May 26 and June 2, Berke said.
Elected in November, Puello-Mota remains a Holyoke city councilor, said City Clerk Brenna Murphy McGee. Holyoke has no recall provision for elected officials.
©2022 Advance Local Media LLC.
Visit masslive.com.
Distributed by Tribune Content Agency, LLC.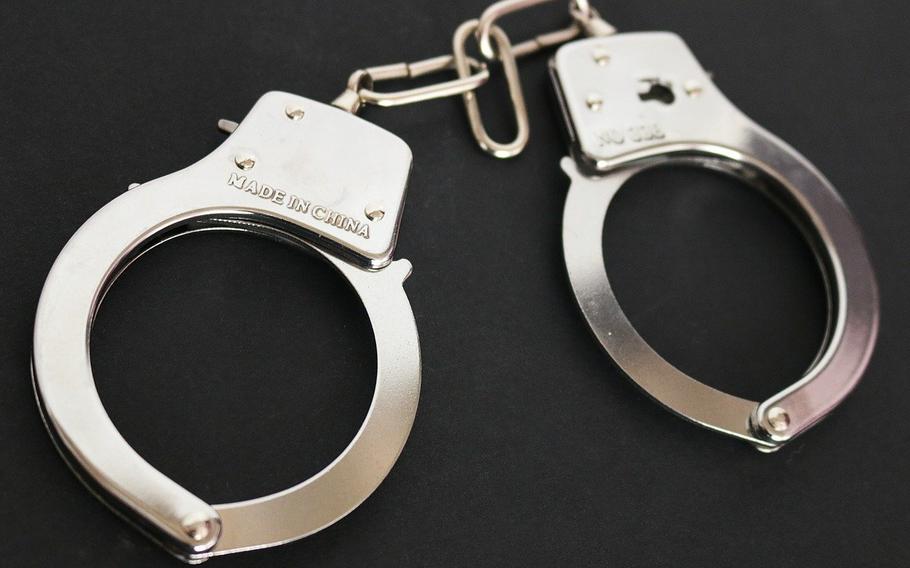 ---
---
---
---