Fort Meade families who sued over moldy homes reach settlement with private landlord
By
Stars and Stripes
May 10, 2022
---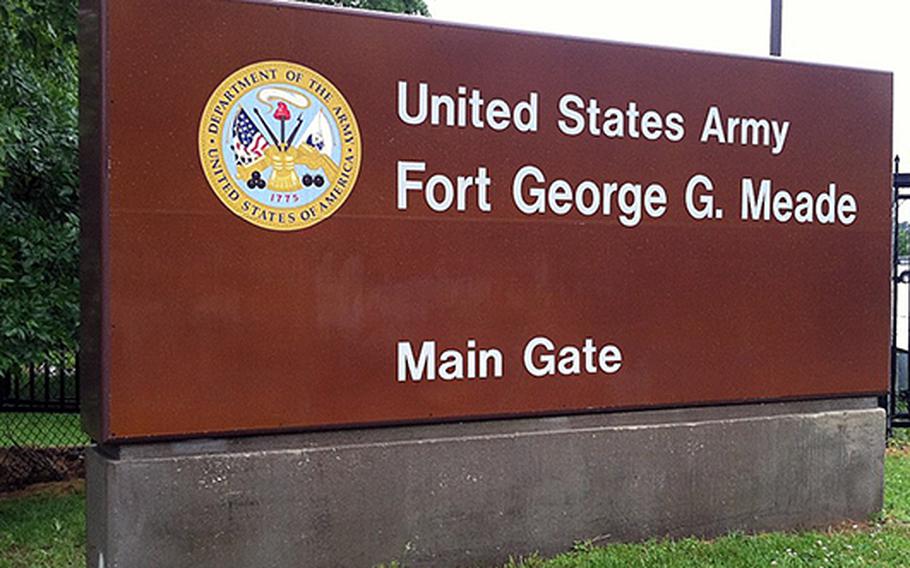 Eleven military families agreed Monday to settle a lawsuit that they filed against a private company over mold-infested homes at Fort Meade, Md., according to federal court records.
The families sued Corvias Management-Army and its subsidiary Meade Communities, the private company that manages the military family housing at Fort Meade, in November 2019 in the U.S. District Court in Baltimore. The lawsuit claimed Corvias ignored maintenance requests or provided substandard responses that did not fix the underlying issues in homes, which led to mold growth and left water leaks and sewage backups to persist.
With an agreement reached, the case was dismissed and the families are barred from filing the same claim again in the same court. The settlement is confidential and the court documents did not include the specifics of the agreement.
Neither Corvias nor a law firm representing the families immediately responded Tuesday to comment on the agreement.
The lawsuit included 11 families from the Army, Navy, Air Force and Coast Guard. The Army families are Joseph and Juliea Addi, Scott and Sandy Gerber, Youn and Noreen Pascal, and Andrew and Kelly Ziemann. The Navy families are Kylie and Antoine Bowers, Derek and Sandra Buitrago, Daniel and Casey Chubb, and Andrew and Shannon Gilliland. The Air Force families are Alexander and Liza Nunez and Josh and Lacy Saindon who joined after the case was initially filed. There is also one Coast Guard family involved, Tyquan and Shauntay Scullark.
Each family signed a lease at Fort Meade with Corvias between April 2015 to August 2018, according to court documents.
Less than a week ago, another set of military families who sued the Michaels Organization for housing conditions at MacDill Air Force Base, Fla., reached pending settlement.
Other bases where lawsuits between military families and housing companies were filed recently include Fort Hood and Randolph Air Force Base in Texas and Camp Lejeune and Fort Bragg in North Carolina.
---
---
---
---