Gun safes removed from weight allowance calculation for US military personnel changing duty stations
By
Stars and Stripes
May 9, 2022
---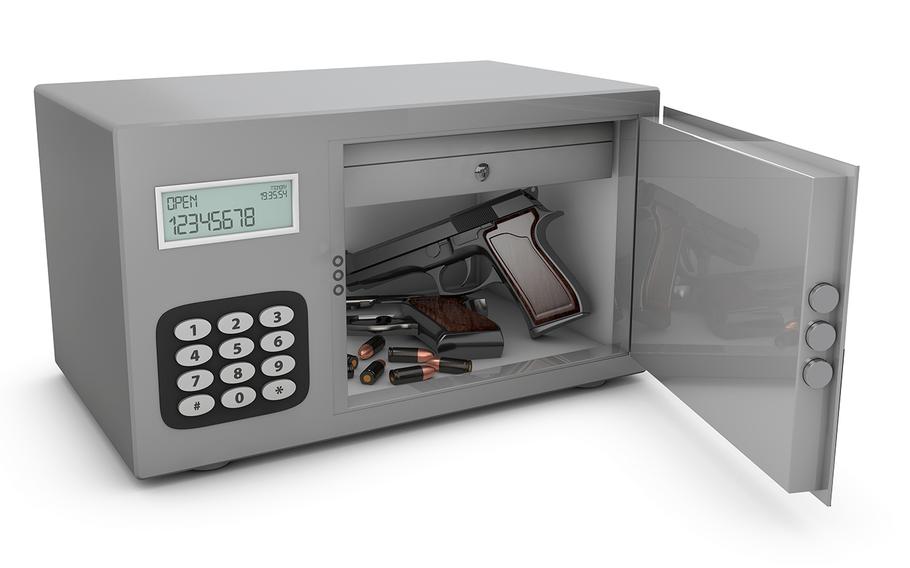 Service members of all branches now have the option to keep their guns in their in-home storage without cutting into their household goods weight allowance during moves, the Defense Department announced.
The Joint Travel Regulations were amended last week to allow empty gun safes up to 500 pounds in combined weight at no personal cost to military members going through a permanent change of station.
The update is part of a larger effort by the military to reduce gun accidents, suicide and domestic violence by incentivizing safe storage options for firearms, a DOD statement Wednesday said.
Weight allowances vary from 5,000 pounds to 18,000 pounds and are based on a service member's rank and number of dependents. Many weapons storage lockers weigh hundreds of pounds or more, and that number previously counted against the weight a family could move at government expense.
The goal of the revision is to stop service members from second-guessing their household goods weight when shopping for gun storage solutions.
According to a Pentagon announcement, Air Force Undersecretary Gina Ortiz Jones sought the change and asked that it be implemented in April, which is designated as the month of the military child, because of the importance of gun safes for child safety.
A rise in the number of child injuries and deaths in the United States is attributed to failures to secure loaded guns, according to Centers for Disease Control and Prevention mortality data.
The CDC found that firearms were the leading cause of death among U.S. children and adolescents in 2020.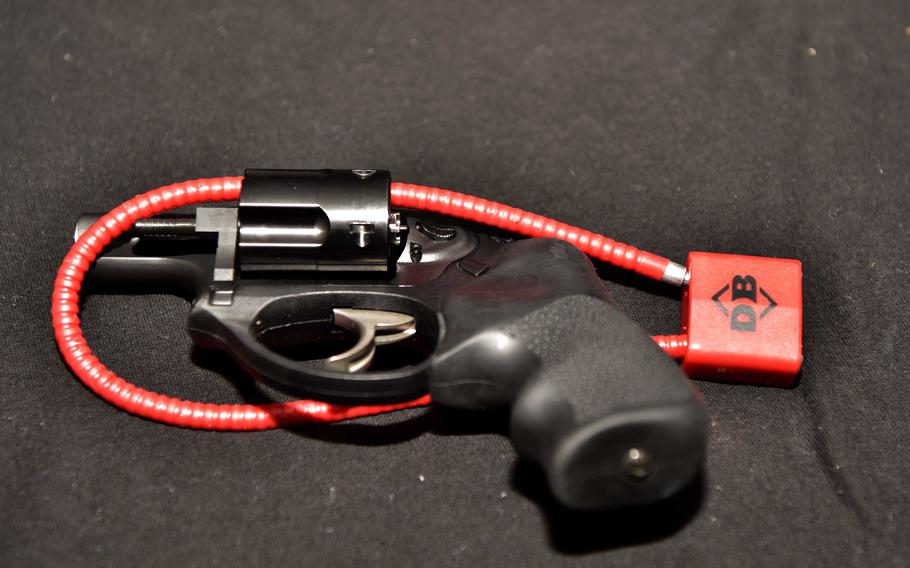 Beyond the impact that unsecured guns have on child safety, shooting also is the most common method of suicide in the United States; suicide accounts for two-thirds of all firearms deaths, according the CDC's Injury Statistics Query and Reporting System.
The Defense Department's 2020 survey on suicide in the force showed that firearms also account for nearly 64% of suicides among active-duty members and nearly 80% of National Guard member suicides.
In November, President Joe Biden's administration asked Pentagon leaders to investigate ways to improve gun storage as part of its military and veteran suicide prevention strategy.
Safe storage solutions are often identified as a leading factor in preventing gun deaths, as nearly a quarter of suicide attempts advance from thought to action within 20 minutes, according to the National Center for Injury Prevention and Control.
In 2020, the Air Force incorporated "time-based prevention" as part of its suicide prevention strategy, sending 150,000 cable gun locks for free distribution stateside in an effort to slow access to weapons for airmen who believed themselves to be in crisis.
But the numbers for the services have remained grim. In 2020, 580 members across the military's active and reserve components died by suicide, DOD reported in September.
That is a 16% rise from the previous year, when 489 service members took their own lives. And in 2018, the number of suicides military-wide was 541.
In the Air Force, the suicide rate among active-duty airmen climbed from 18.5 in 2018 to 24.3 in 2020.
In response to the gun lock distribution program, airmen told DOD researchers that the potential penalty costs of going over PCS weight limits had deterred some from purchasing weightier weapon safes for their homes, the Air Force wrote in a statement Friday.
"We know that increasing the time between one's suicide ideation and one's access to a firearm can play a critical role in preventing a suicide," Ortiz Jones said, according to the Air Force statement. "If this policy change prevents just one suicide, it'll be a success in my eyes."
---
---
---
---