Military families at MacDill AFB agree to settle housing lawsuit
By
Stars and Stripes
May 6, 2022
---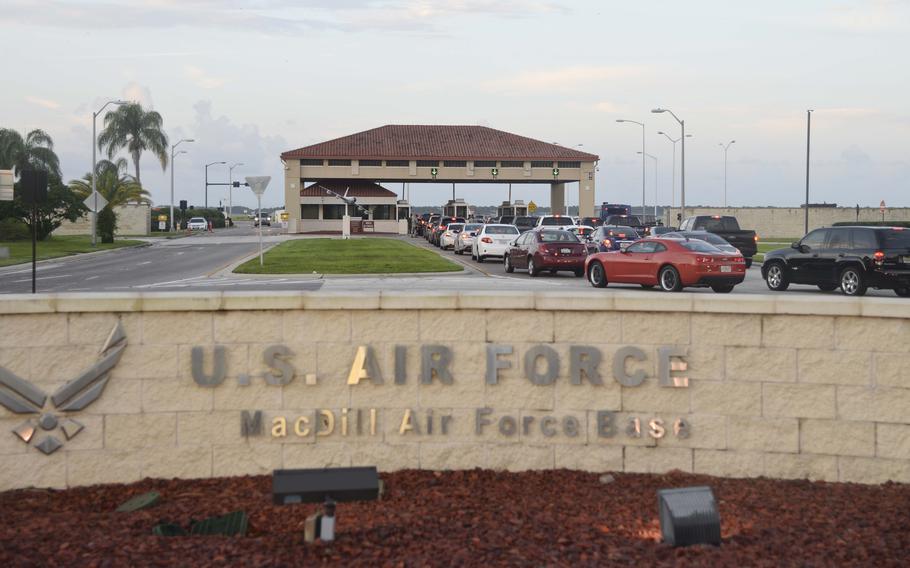 Five military families who filed a lawsuit over unsafe housing and shoddy maintenance work in homes rented at MacDill Air Force Base, Fla., have reached a pending settlement with the company contracted to manage the homes, according to federal court records.
The notice of a pending settlement filed in federal court Wednesday does not describe the details of the settlement between the families and the Michaels Organization, the private company that manages MacDill housing. However, the notice states it will be on an individual basis.
A case management conference is scheduled for May 18, according to court documents. A settlement would put an end to the more than two-year-old case.
The suit was filed in December 2019 in U.S. District Court for the Middle District of Florida, Tampa Division, claiming Michaels knew the houses at MacDill had mold problems and did not protect the health and safety of service members and their families. Instead, the company, known locally at MacDill as Harbor Bay, took an incomplete, piecemeal approach to remediating mold problems that was ineffective, according to the suit.
Three Air Force families -- Joshua and Traci Lenz, Ryan and Erica Morgan, and Gary and Kayla Elbon -- and two Army families -- Jason and Amie Norquist and Jason and Jenny Genrich -- initially filed the lawsuit as a class action case, according to court documents.
"We filed as class action because hundreds of similarly situated families have been affected by these issues," Shanon Carson, an attorney for some of the families, said in 2019. "This is not an individual issue that only affects five homes at MacDill Air Force Base. It affects literally hundreds of homes. These are rental units, so it affects multiple tenants of the same home because the problems are not being addressed tenant to tenant."
The company's actions were negligent and a breach of contract, a violation of Florida Deceptive and Unfair Trade Practices Act, according to the lawsuit. Other names for the Michaels Organization listed in the lawsuit include Michaels Management Services, Inc., Interstate Realty Management Company, AMC East Communities and Clark Capital Realty.
A representative for Michaels declined to comment on the pending settlement Friday.
Attorneys for the military families did not respond to requests for comment Friday.
Both sides decided on the pending settlement during mediation held April 1, according to court documents. The anticipated settlement will resolve all claims brought by the families and claims for additional class action members.
Non-monetary details of the settlement are still under negotiation between the parties and some aspects of the agreement might require court approval, according to court documents. After those details are sorted out, the parties agreed to file to dismiss the case.
However, the dismissal will request the court retain jurisdiction to interpret and enforce the terms of the settlement, if necessary.
---
---
---
---