Colorado man dies after setting himself on fire at Supreme Court
By
Martin Weiland, Susan Svrluga
The Washington Post
April 24, 2022
---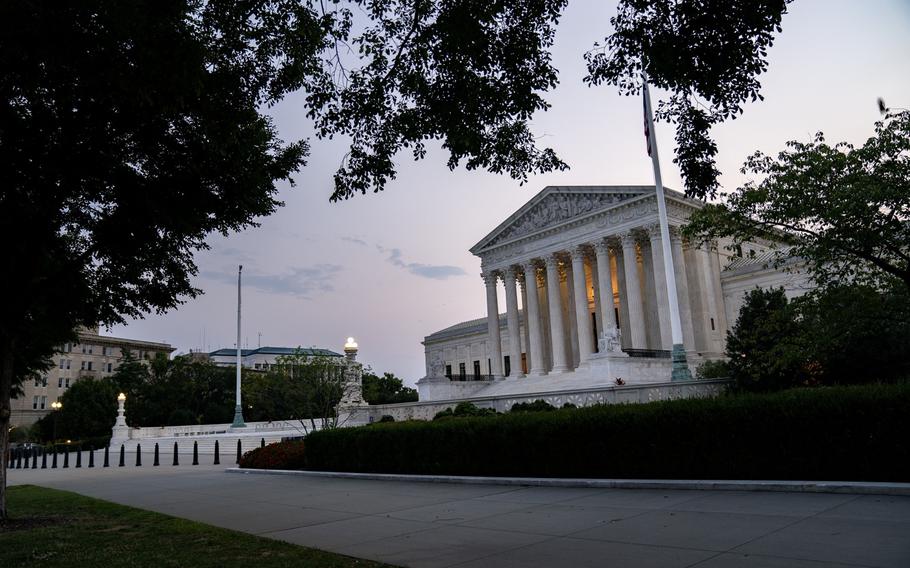 WASHINGTON — A Colorado man died after setting himself on fire outside the Supreme Court on Friday evening, according to police.
D.C. police said that Wynn Bruce, 50, of Boulder, Colo., died Saturday as a result of his injuries.
Members of his family could not immediately be reached Saturday. The incident occurred about 6:30 p.m. Friday, said Patricia McCabe, a spokeswoman for the court. A helicopter landed on the plaza to take Bruce to a hospital. Supreme Court police, Capitol Police and D.C. police all responded to the incident, she said.
McCabe said the incident was not a public safety issue, but the plaza was closed to permit investigation.
By Saturday it was full of life: Fountains splashed, the American flag whipped in the breeze, people snapped photos and posed alongside the marble pillars, a family shared lunch on the steps.
The 252-foot oval plaza is up a small flight of steps from the sidewalk on First Street NE outside the court building. The court faces the Capitol across First Street and is often the site of heated protests and faceoffs between advocates for different causes as the justices consider some of the weightiest and most divisive issues confronting the nation. It has also been a site of public mourning and memorials in recent years for justices such as Antonin Scalia and Ruth Bader Ginsburg.
- - -
The Washington Post's Jennifer Jenkins contributed to this report.
---
---
---
---