Boeing looks to Spirit Aerosystems for B-52 engine upgrades to keep bombers flying
By
The Wichita Eagle
April 12, 2022
---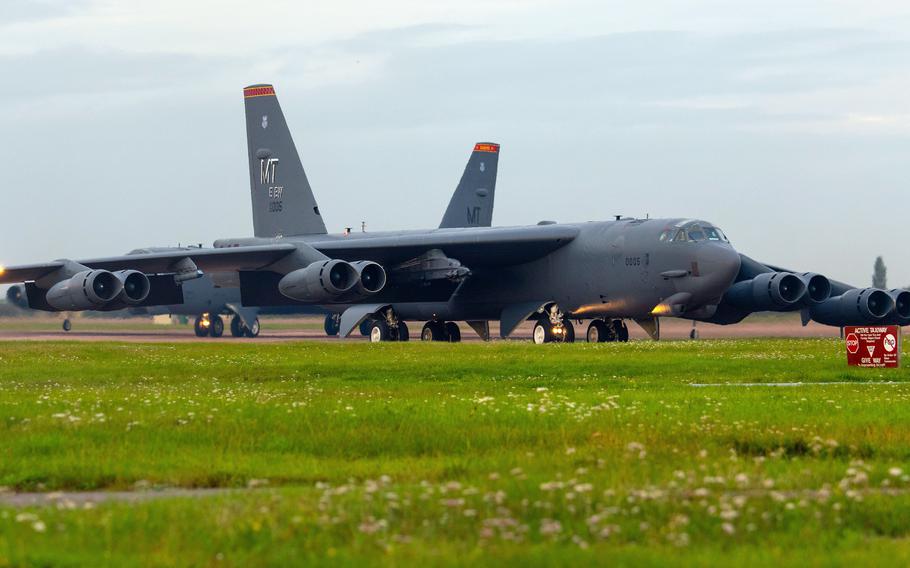 (Tribune News Service) — Boeing has selected Spirit Aerosystems to provide engine parts for a round of upgrades that will help keep B-52 bombers in the sky through at least 2050.
Spirit will provide engine pylons and nacelles for the Boeing effort, which aims to replace 608 engines on the U.S. Air Force fleet of 76 B-52H Stratofortress planes.
"We are very pleased Boeing selected Spirit to be the structures partner on the B-52 [Commercial Engine Replacement Program] taking advantage of decades of experience and capabilities building engine struts and nacelles in Wichita," Duane Hawkins, Spirit's president of defense and space, said in a Tuesday news release.
"Spirit is proud of our heritage with the warfighter by producing legacy bombers and now extending that legacy keeping the B-52 flying for decades to come."
Wichita has played a major role in B-52 production from their first flight in 1952. All B-52H models were built by Boeing at the south Oliver plant now operated by Spirit. Boeing has continued to provide support and upgrades on the fleet in the years since.
The B-52s can fly 650 miles per hour at 50,000 feet for 8,800 miles, and each is capable of delivering 70,000 pounds of bombs. They were a key facet of the U.S. deterrence strategy during the Cold War.
Each plane boasts eight original Pratt & Whitney jet engines. The Air Force chose to retain all eight in the engine replacement effort, even as commercial airlines have moved toward more efficient models with two engines.
"Spirit will apply its vast experience building and delivering thousands of engine struts and nacelles for commercial applications on the CERP program," said Jarrod Bartlett, Spirit's defense and space business development manager. "We look forward to supporting Boeing to help keep the B-52 a ready and reliable weapon system for the Air Force."
(c)2022 The Wichita Eagle (Wichita, Kan.)
Visit at www.kansas.com
Distributed by Tribune Content Agency, LLC.
---
---
---
---