Nearly 80 migrants from 4 countries, including Russia, arrive in the Florida Keys
By
David Goodhue, Gwen Filosa
Miami Herald
April 5, 2022
---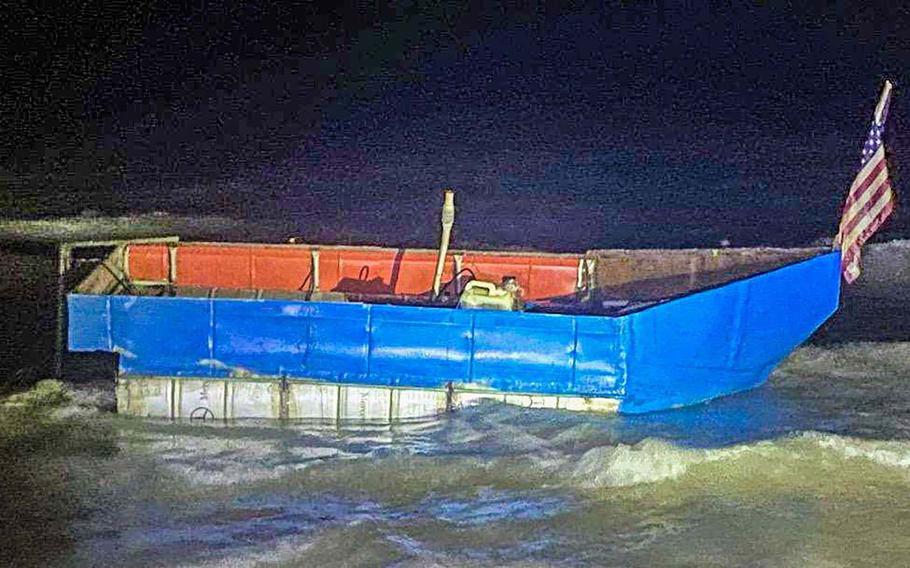 MIAMI (Tribune News Service) — U.S. Border Patrol agents took 77 migrants into custody over the weekend in the Florida Keys, including several from former Soviet bloc countries, federal officials said Monday.
The Border Patrol said the groups were caught during seven separate landings, and that the migrants came from four different countries.
While most of the arrivals were from Cuba, a sports fishing yacht pulled into the shallow waters off Key West around 3:30 p.m. Sunday, unloading four people from Kazakhstan, nine people from Russia and two from Kyrgyzstan, a Department of Homeland Security spokesman said on background.
Federal officials did not offer specifics of that incident Monday, except for releasing a statement that it was likely a human smuggling operation.
"Smugglers have no regard for the lives of migrants, and far too many lives are lost at sea as individuals take the dangerous journey in makeshift boats, rafts, and other vessels ill-equipped to handle the rough waters. The Coast Guard, U.S. Customs and Border Protection (CBP), and local law enforcement patrol the waters, and individuals attempting to enter the United States by sea, without a lawful basis to enter, will be subject to removal."
The landings come as the Border Patrol and Coast Guard are dealing with a surge in maritime migration from Cuba and Haiti to South Florida, numbers not seen in several years. The Keys and the island chain's surrounding waters have been the migrants' most frequent destination.
Last week, one man from Cuba was found dead in a migrant vessel that arrived with six survivors off Summerland Key in the Lower Keys.
The people on the boat said others in their group were missing at sea. The Coast Guard called off its search for those people over the weekend.
_____
©2022 Miami Herald. Visit miamiherald.com.
Distributed by Tribune Content Agency, LLC.
---
---
---
---