CDC, under fire for COVID response, announces plans to revamp agency
By
The Washington Post
April 4, 2022
---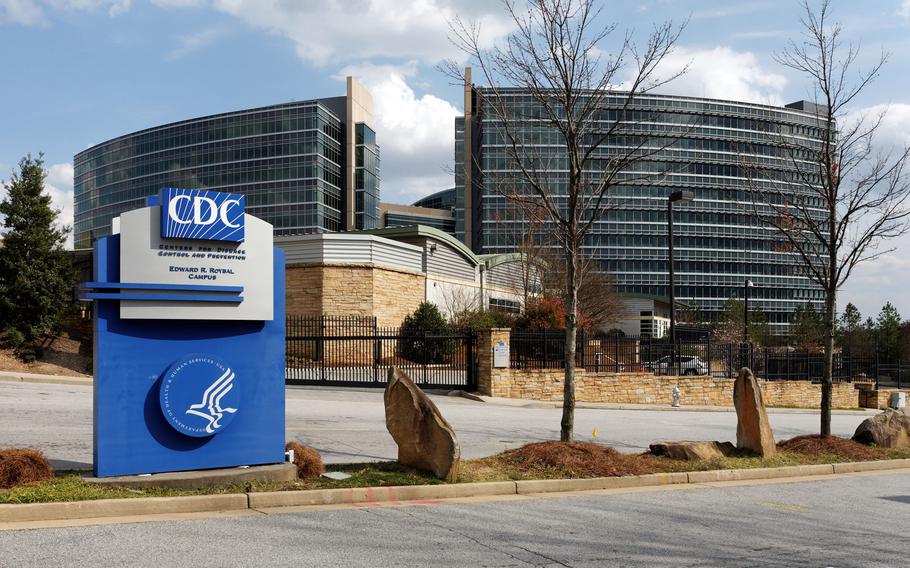 Stars and Stripes is making stories on the coronavirus pandemic available free of charge. See more stories here. Sign up for our daily coronavirus newsletter here. Please support our journalism with a subscription.
Centers for Disease Control and Prevention Director Rochelle Walensky announced plans Monday to revamp the agency that has come under blistering criticism for its performance leading the U.S. response to the coronavirus pandemic, saying, "it is time to step back and strategically position CDC to support the future of public health."
In an agency-wide email sent shortly after 1 p.m., after the leadership team was briefed, Walensky said she has hired a senior federal health official outside of the Atlanta-based agency to conduct a one-month review to "kick off an evaluation of CDC's structure, systems, and processes."
"Over the past year, I have heard from many of you that you would like to see CDC build on its rich history and modernize for the world around us," Walensky wrote. "I am grateful for your efforts to lean into the hard work of transforming CDC for the better. I look forward to our collective efforts to position CDC, and the public health community, for greatest success in the future."
A copy of the email was shared with The Washington Post.
Since the pandemic began more than two years ago, the once-storied agency has been under fire for its pandemic response, from initial delays developing a coronavirus test, to the severe eligibility limits to get the test, to missteps often attributed to Trump administration meddling. But even under the Biden administration, the agency's guidance on masking, isolation and quarantine, and booster doses has been repeatedly faulted for being confusing. A consistent criticism has been the agency's failure to be agile, especially with analysis and release of real-time data.
Walensky seemed to acknowledge those criticisms in brief public remarks about the reasons for the reorganization.
"Never in its 75-year history has CDC had to make decisions so quickly, based on often limited, real-time, and evolving science," she said in a statement. " As we've challenged our state and local partners, we know that now is the time for CDC to integrate the lessons learned into a strategy for the future."
Walensky told staff that the one-month effort, to begin April 11, would be led by Jim Macrae, associate administrator for primary health care at the Health Resources and Services Administration, or HRSA. Both HRSA and CDC are part of the U.S. Department of Health and Human Services.
She has also tapped three CDC senior officials to gather feedback and solicit suggestions for "strategic change." They are Deb Houry, acting principal deputy director; Robin Bailey, chief operating officer; and Sherri Berger, chief of staff and a longtime agency veteran who oversaw the agency's budget for many years, and who is very close to Walensky.
"At the conclusion of this collective effort, we will develop new systems and processes to deliver our science and program to the American people, along with a plan for how CDC should be structured to facilitate the public health work we do," Walensky wrote.
She said the revamp would focus on the agency's "core capabilities," including beefing up the nation's public health workforce, data modernization, laboratory capacity, health equity, rapid response to disease outbreaks and preparedness within the U.S. and around the world.
The review will occur while CDC streamlines its coronavirus management structure, which pulls teams from across the agency to manage the day-to-day COVID response, she wrote.
The email went out at a time when many of the agency's more than 13,000 scientists, epidemiologists and public health experts are away for spring break. But one CDC official welcomed the rethinking of CDC's structure and processes. "It is NOT a bad thing, as COVID has exposed some real weaknesses," the individual wrote in an email, requesting anonymity to share thoughts candidly. "I do think substantive change will require legislation, and I don't know if this Congress or the next will be capable of doing that."
CDC spokesperson Kristen Nordlund wrote that the reorganization would build on changes already under way at the agency to speed up data reporting and other processes integral to the pandemic response. Walensky has sought to speed up publication of data and guidance and to share more frequent updates with the public, officials have said.
"Work is needed to institutionalize and formalize these approaches and to find new ways to adapt the agency's structure to the changing environment," Nordlund said. "These efforts will strengthen and transform CDC to better support the future of public health, and modernize and optimize the agency to deliver science and programmatic activities to the American people."
---
---
---
---