At the deadline, Palin joins more than 50 candidates in special Alaska US House election
Anchorage Daily News 
April 2, 2022
---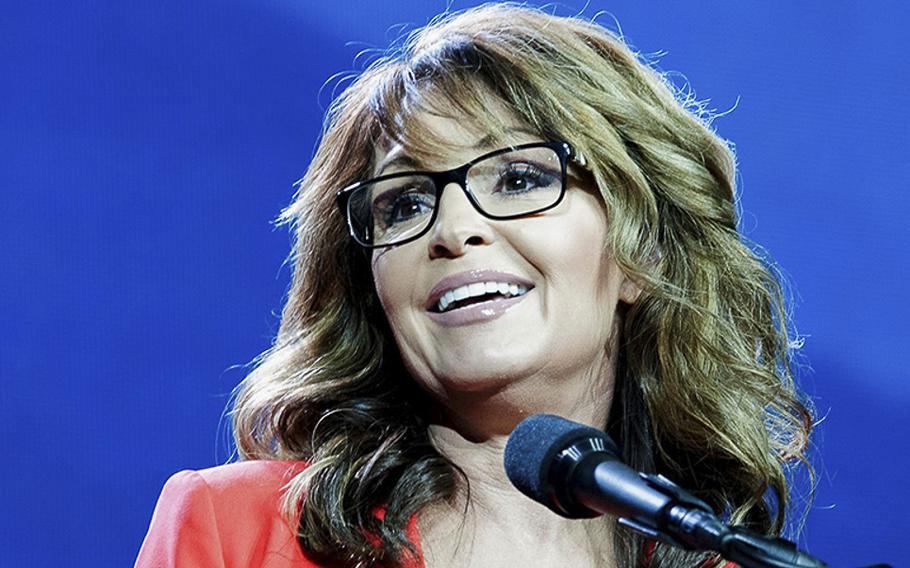 ANCHORAGE, Alaska (Tribune News Service) — As the filing deadline approached Friday to run in the special election to fill Alaska's lone U.S. House seat, the field got crowded, with current and former lawmakers, former Gov. Sarah Palin and others jumping in.
More than 50 candidates had signed up by Friday afternoon, according to the Alaska Division of Elections, with more possible by the 5 p.m. deadline. Some candidates who've entered were expected; others were surprises; others have never been elected to office and had little or no experience in politics. The full list hadn't been updated online by 5:30 p.m.
In the special election, voters will select who will replace the state's congressman of 49 years, Don Young, who died suddenly while traveling back to Alaska two weeks ago.
The primary election date is June 11, but this will be Alaska's first statewide by-mail election. Ballots will be mailed to overseas voters starting April 27, and Alaskans have until May 12 to register or update their addresses in order to receive a ballot.
Final results will be announced June 26, and the top four vote-getters advance to the Aug. 16 special general election, where a winner will be chosen by ranked-choice voting.
The special general election is on the same date as the primary for a full term in office, and one or more candidates could appear in both the special general and the regular primary. The four winners of that primary will advance to a ranked-choice vote during the November general election.
Palin, who ran unsuccessfully for vice president before resigning as Alaska's governor in 2009, said Friday that she's filing to run for her state's sole seat in U.S. Congress.
"Public service is a calling, and I would be honored to represent the men and women of Alaska in Congress, just as Rep. Young did for 49 years," Palin said on Facebook. "I realize that I have very big shoes to fill, and I plan to honor Rep. Young's legacy by offering myself up in the name of service to the state he loved and fought for, because I share that passion for Alaska and the United States of America."
Palin, who confirmed her entrance in a statement sent by campaign manager and longtime friend Kris Perry, is one of more than 50 candidates running to replace Young.
She filed at the Division of Elections office in Wasilla on Friday afternoon, where Max Sumner, a partner in a Wasilla homebuilding company, was also registering for the race — his first-ever campaign for public office.
"Quite frankly, when I saw her, I was like, 'Oh, I don't have a chance of winning,' — not that I did before," Sumner said in a phone interview Friday.
Sumner said state elections officials were shocked to see the filing from Palin, who had teased a campaign in recent days.
"One of them said, 'I didn't expect that in a million years,' " Sumner said. "I was like, 'Why not?' Sarah Palin, of course she's going to run for office again."
Palin and Sumner filed with roughly an hour left before the 5 p.m. filing deadline. The race has officially reached the point where everyone and their brother has entered: Sumner's brother Jesse, a member of the Mat-Su Borough Assembly, said he was also filing to run before the deadline.
©2022 Anchorage Daily News.
Visit at adn.com.
Distributed by Tribune Content Agency, LLC.
---
---
---
---