The new hotness: Powdered hot sauce coming soon to MREs
By
Stars and Stripes
March 31, 2022
---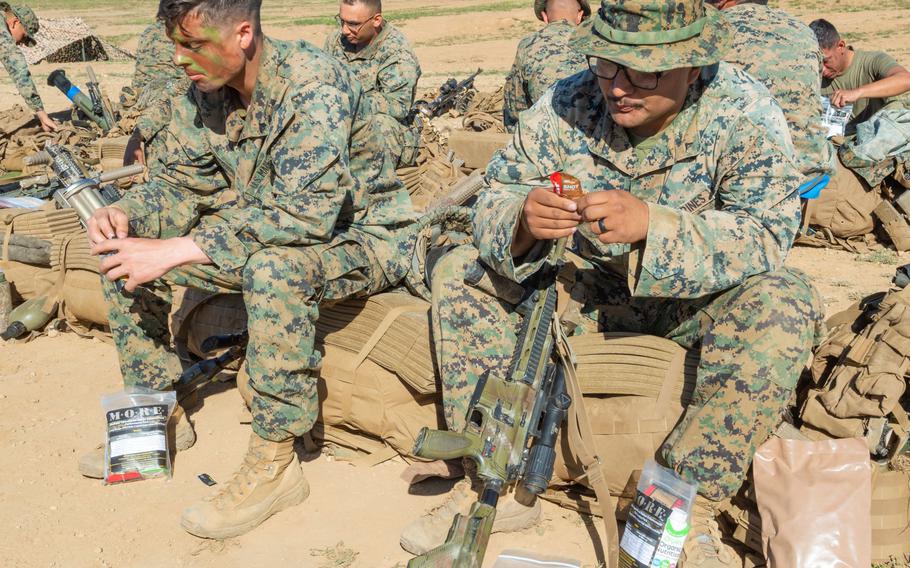 Troops will soon have a new way to spice up their rations in the field.
The batch of Meals, Ready to Eat in production this year will include powdered hot sauce for the first time, military officials told Stars and Stripes on Wednesday.
The iconic tiny bottles of Tabasco sauce will be phased out by 2024, said Julie Smith, senior food technologist for the Army's Combat Feeding Division.
The hot sauce shift is one of several changes to MREs approved in February. The 2022 batch will introduce fruit pouches, a coconut almond bar, and a Mexican-rice-and-bean-bowl meal, an Army document summarizing the changes said.
The military also approved 10 new items for MREs in the coming years. Chicken stir-fry meals with carrots, bamboo shoots and ginger soy sauce are slated to arrive by 2024. A new recipe for spaghetti with beef and sauce, granola, lemon cheesecake, an apple dessert spread and larger portions of jalapeno cashews and smoked almonds are also on the way within the next two years.
Subtractions from this year's menu include the creamy spinach fettucine meal, wheat snack bread and flavored cappuccino powder, the document said.
The changes were the result of troop feedback and an emphasis on reducing weight in MREs, Smith said.
Military rations have featured mini bottles of Tabasco for decades. Generations of troops have used the iconic red pepper sauce to liven up field rations.
But the glass bottles add up in weight and cost when produced by the millions, Smith said.
The military tried to wean itself off the bottles in 2011 by sealing the hot sauce in plastic packets. But the company that produced these pouches stopped making them, Smith said, so the military reverted to the glass bottles in 2019.
The powdered hot sauce received higher ratings by troops during testing, and it is lighter and cheaper, Smith said.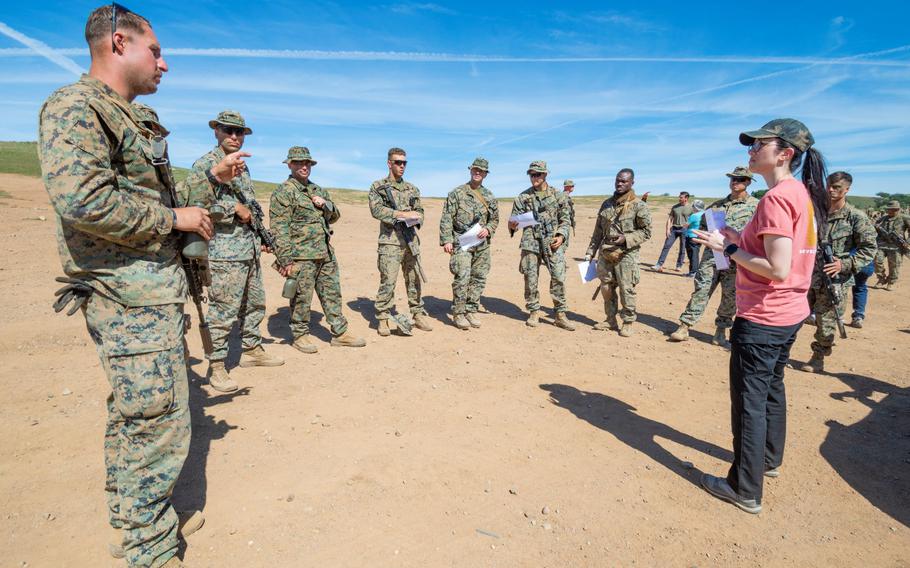 The military tests each item in MREs via questionnaires and focus groups. The Army's consumer research team provides MREs to troops in training and asks them to rate each item on a scale of 1 to 9.
The highest-rated entree is usually the chili macaroni, and the lowest is often the egg omelet, which received a rating of 2 one year, said Wendy Johnson, a research psychologist on the team.
Troops also give high ratings to the bottles of Tabasco but don't always actually use them, Johnson said.
In addition to administering surveys, researchers sift through the garbage after meals to see what was left behind.
"We had a lot of unopened bottles of hot sauce," Johnson said, which led them to conclude that some troops want more options for their hot sauce.
The military hopes to have two kinds of powdered hot sauce available by 2024, Smith said, adding they are still researching better ways to put liquid hot sauce into packets.
There's also ongoing research on special rations for troops working in extremely hot or cold weather, Smith said, and some troops are now trying out rations that include high-carbohydrate energy gels and protein packs.
The most common feedback from troops is that they crave variety and tire of repetition, said Caelli Craig, another research psychologist on the consumer research team.
"It's just more exciting for them to see a new item or something they haven't seen a hundred times before," Craig said. "I think that's where it's going, just increasing that variety."
---
---
---
---