Supreme Court's Clarence Thomas released from hospital after week-long stay
By
The Washington Post
March 25, 2022
---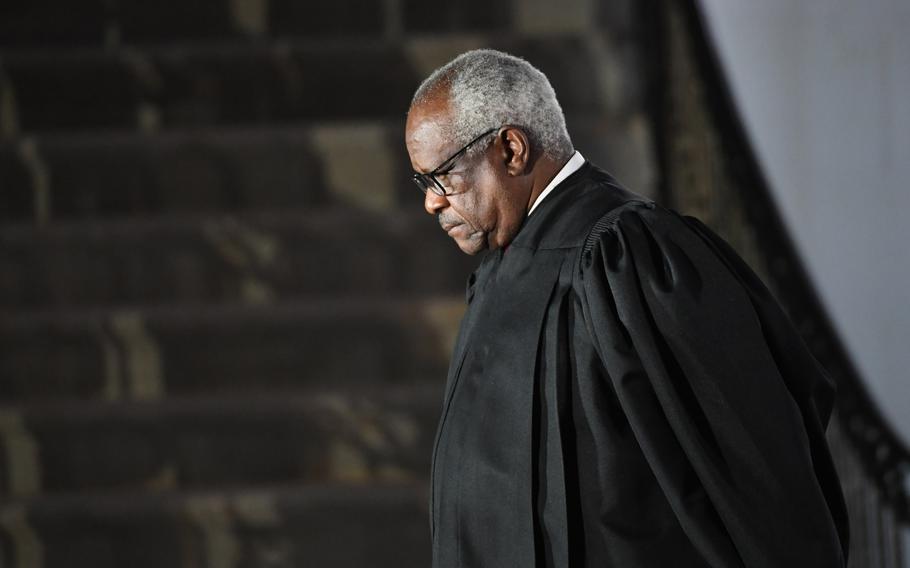 WASHINGTON — Supreme Court Justice Clarence Thomas was released from the hospital after a nearly week-long stay to treat an infection, the court's press office said Friday.
Thomas, 73, was admitted to Sibley Memorial Hospital in Washington Friday night, complaining of flu-like symptoms. Sunday night, the court said in a new release that he had been diagnosed with an infection and was being treated with intravenous antibiotics.
A court spokeswoman said that Thomas had been vaccinated and boosted against the coronavirus, and that his illness was not covid-related.
Thomas is the court's longest-serving member, chosen in 1991 by Republican President George H.W. Bush. He is the second-oldest after 83-year-old Justice Stephen G. Breyer, who plans to retire at the end of the term.
Justices decide for themselves how much health information they will release to the public, and there had been no additional guidance since then until Friday's brief notice from Supreme Court Public Information Officer Patricia McCabe. "Justice Thomas was discharged from the hospital earlier today," she said in a release emailed to reporters.
There was no indication whether Thomas would rejoin his colleagues on the bench Monday, when they begin three days of oral arguments in cases.
Chief Justice John Roberts Jr. announced at the start of Wednesday's arguments that "Justice Thomas is unable to be present today" but that the absent justice would participate in deciding the cases he has missed, relying on briefs and transcripts of the hearings. The court heard arguments in five cases this week.
---
---
---
---