Rogue FBI informant tried to keep Whitmer kidnap plot alive, destroy evidence, feds say
By
The Detroit News 
March 25, 2022
---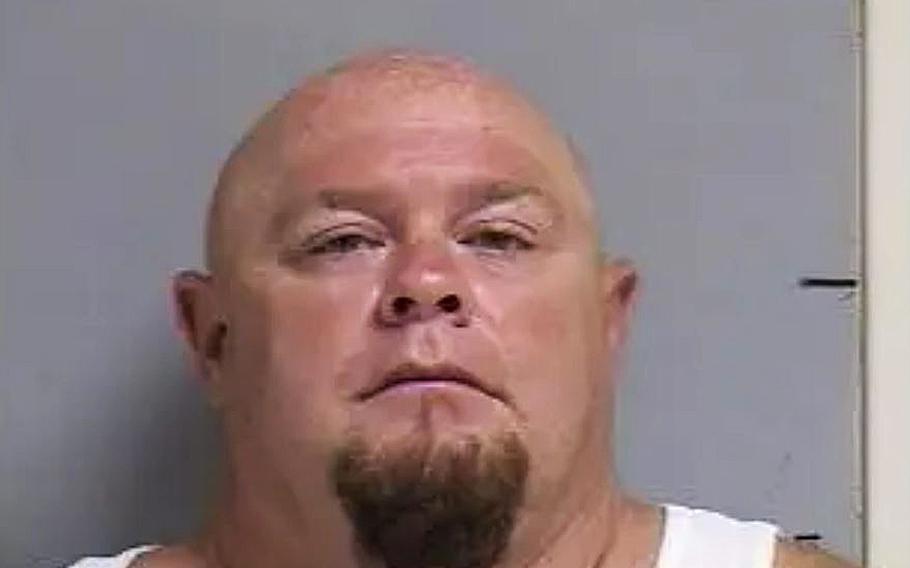 DETROIT (Tribune News Service) — A rogue FBI informant tried to keep the Gov. Gretchen Whitmer kidnapping plot alive, obstruct justice and destroy evidence after federal agents arrested more than a dozen men in fall 2020, prosecutors said Friday.
The informant, Wisconsin resident Stephen Robeson, urged others to destroy evidence, warned accused plot ringleader Barry Croft that he was wanted by the FBI and told another to destroy evidence by throwing a gun in a lake, according to a court filing.
Prosecutors leveled the allegations while trying to prevent Robeson from being called as a defense witness during the ongoing trial of four men charged with plotting to kidnap the governor.
Defense lawyers are expected to call Robeson as a witness in the next week or two and ask about his work as an FBI informant and leader of a fake militia who organized trainings and meetings and recorded members of the alleged kidnap plot.
Prosecutors Friday said Robeson is likely to invoke his Fifth Amendment right against self-incrimination due to the possibility he would be charged with new crimes related to the kidnap plot.
The court filing Friday provides new details about Robeson's breakup with the FBI and wrongdoing that led to the convicted felon being indicted on a gun charge and dropped from the kidnap case in October 2020.
That is the same month FBI investigators arrested 13 men in connection with the alleged plot.
"The reason: Steve had been breaking the law without authorization and surreptitiously assisting the other conspirators," Assistant U.S. Attorney Nils Kessler wrote.
FBI agents sanctioned Robeson's activities, paid him, rewarded him, gave him secret recording equipment and let him commit illegal activities while working for the government, defense lawyers wrote in a request earlier this week to have Robeson testify.
"Robeson now seeks to assist the government to avoid answering for their actions by hiding behind the pretense of self-incrimination despite being given nearly carte blanche authority by his agents and handlers to gallivant across the country, parading himself as the leader of a national militia and being a significant link in the defendants' case," defense lawyers Joshua Blanchard and Christopher Gibbons wrote.
They represent accused plotters Croft, 46, of Delaware, and Adam Fox, 38, of Potterville. They are standing trial alongside Lake Orion resident Daniel Harris, 24, and Brandon Caserta, 33, of Canton Township.
The group was arrested in early October 2020. Robeson knew about the looming arrests and was instructed not to tell anyone. He warned Croft anyway, and told another person, who was secretly working as an FBI informant, to encrypt a training roster, according to prosecutors.
Robeson also said despite the arrests, he was willing to continue helping with the kidnap plot, prosecutors wrote. He called another FBI informant, Dan Chappel, and told him to throw Croft's gun in a lake and get rid of a vehicle that was used during surveillance, according to the government.
"Steve dubiously claimed in a statement to agents that he did the above things to try and avoid being 'outed' as a source," Kessler wrote.
Robeson was indicted in March 2021 and accused of illegally obtaining a sniper rifle in what amounted to the first sign of trouble with a high-profile case of domestic terrorism that has revealed and raised questions about FBI agent misconduct.
He pleaded guilty in October and avoided a prison sentence under terms of a deal with prosecutors.
Prosecutors Friday asked Chief U.S. District Judge Robert Jonker to schedule a hearing outside the presence of jurors so Robeson can be questioned. Then Robeson's testimony in front of jurors should be barred, according to the filing.
"The government believes that — at a minimum — Steve will invoke his privilege against self-incrimination in response to the government's questions on cross-examination," the prosecutor wrote. "Assuming he does, his refusal to testify will be based on a well-founded fear of incriminating himself arising from his obstructive and other potentially criminal actions outside the scope of his work as a(n informant)."
———
©2022 www.detroitnews.com.
Visit at detroitnews.com.
Distributed by Tribune Content Agency, LLC.
---
---
---
---