New York Army National Guard heavy lift helicopter to assist state parks in pontoon removal
Lockport Union-Sun & Journal
March 21, 2022
---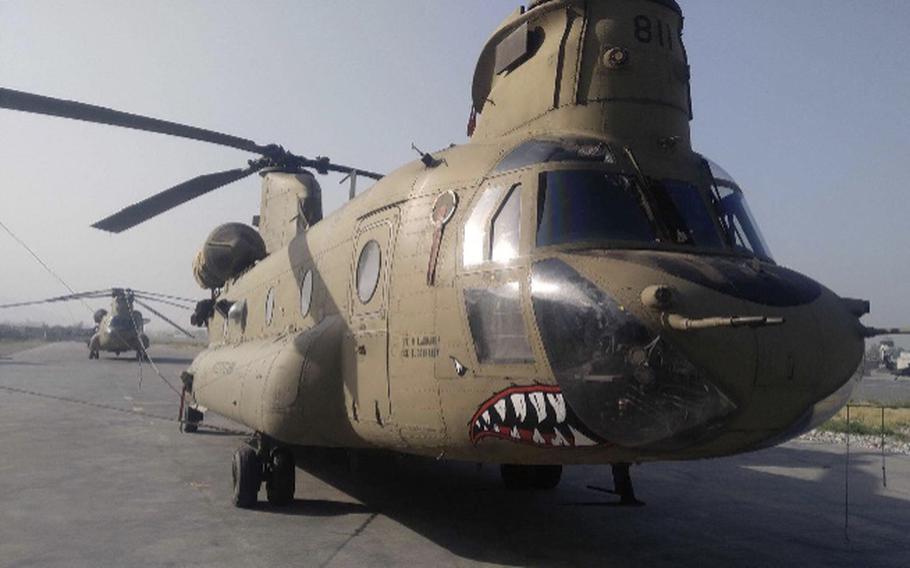 (Tribune News Service) — A New York Army National Guard helicopter will be assisting New York State Parks in removing a pontoon from NYPA's Lake Erie ice boom that has been lodged in the rapids above the Bridal Veil Falls since 2019.
The New York Army National Guard will be using a CH-47F Chinook heavy lift helicopter during Tuesday's planned operation.
A 2019 high wind event caused a steel pontoon to break free from the NYPA ice boom in Lake Erie. The pontoon become lodged in the upper rapids above the Bridal Veil Falls. The 30-foot by 30-inch pontoon weighs about 3,500 pounds.
State Parks officials said while it does not pose an immediate safety risk it's being removed to preserve the integrity of the "viewshed" of Niagara Falls.
Army Aviators from the New York Army National Guard's Detachment 1, Company "B", 3rd Battalion, 126th Aviation Regiment based at Army Aviation Support Facility #2 at the Rochester International Airport and the New York State Park Police will be conducting the operation. Soldiers from the battalion deployed to Afghanistan several times where their ability to carry heavy loads at high altitudes was critical to operations in the mountains there.
The CH-47F Chinook helicopter is the Army's heavy-lift cargo helicopter. The Chinook can carry 32 troops plus aircrew and slingload 13 tons of cargo underneath the helicopter and has a maximum speed of 196 miles per hour.
There's a bit of history between the company and Niagara Falls — on June 11, 2011, a CH-47D from Company "B" extracted a boat from the Niagara River which had become hung up above Niagara Falls.
A Canadian helicopter had been able to rescue the crew from the Park Police boat which had run aground while conducting a rescue operation on June 10. The New York Army National Guard CH-47 was called in to lift the 8,000 pound boat.
(c)2022 the Lockport Union-Sun & Journal (Lockport, N.Y.)
Visit at lockportjournal.com
Distributed by Tribune Content Agency, LLC.
---
---
---
---