Newport News shipyard union approves new contract with pay increases, bonuses
By
Daily Press
March 8, 2022
---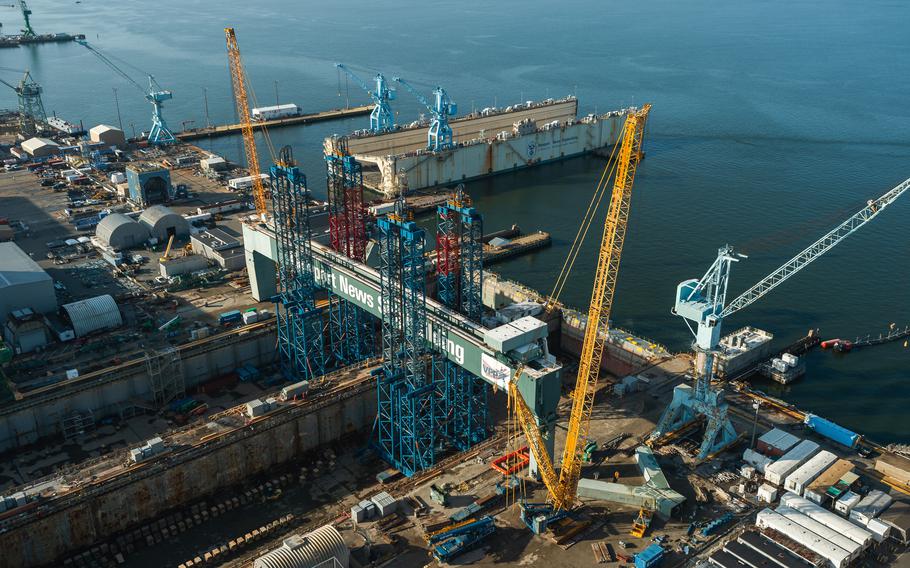 NEWPORT NEWS, Va. (Tribune News Service) — Members of the largest union at Newport News Shipbuilding, United Steelworkers Local 8888, overwhelmingly approved a new five-year labor contract.
The vote was 3,678 to 533.
Under the new contract, shipbuilders covered by Local 8888′s agreement would see at least an 11.75% increase in pay, the same as in a proposal union members rejected in November by a vote of 1,312 to 684.
Local 8888 represents 12,000 shipbuilders.
"Our members have spoken — decisively," Local 8888 president Charles Spivey said.
"They have ratified a contract that broke new ground and enhanced gains from previous negotiations. Now it's time to move this union forward, understanding that a good contract is no better than the members who know what it says and what it means," he added.
The new contract calls for an initial pay increase of 3.5%, which would be larger than the 2% in the rejected contract.
The new proposal calls for a $2,000 payment in February and a 2.25% general wage increase in February 2024, but drops the 1.75% November wage increase and the 2% February 2023 increase proposed in the rejected contract. Both the new and rejected contracts called for 3% annual increases in the final two years of its five-year term.
Like the rejected contract, the new proposal calls for faster automatic progress up the shipyard's pay grades, which means much larger increases over the course of its five-year term for shipbuilders now in the lower paid grades.
For entry-level employees, that translates to a 66% increase over the term of the proposed contract. The overall increases are progressively smaller for those on higher pay grades.
The new contract offer also proposes a $2,000 bonus for vaccinated workers to be paid within 14 days of a vote approving the offer. Unvaccinated employees would get a $1,500 bonus, but would get another $500 if they decided to be fully vaccinated.
The mail-in ballot used in the second vote more than doubled the number of members who voted than in November's in-person vote.
"It engaged thousands more members and allowed their voices to be heard and their votes to be counted," said the union's top negotiator, Fred Redmond, the United Steelworkers' International Vice President for Human Affairs.
"This is a proud union with a new generation emerging in the shipyard," he said. "This contract gives them solid footing to flourish."
©2022 Daily Press.
Visit dailypress.com.
Distributed by Tribune Content Agency, LLC.
---
---
---
---