Colorado, Mississippi defense contractors to merge, HQ to be in Virginia
By
The Gazette
March 8, 2022
---
(Tribune Content Agency) — Colorado Springs defense contractor Vectrus announced Monday it will merge with a rival to create a military-focused giant that will be based in northern Virginia.
The transaction with Madison, Miss.-based The Vertex Co. will form a defense contractor that will be among the nation's 20 largest, with annual revenue totaling $3.4 billion, the companies said in a news release. Though the combined company will be headquartered at Vectrus' McLean, Va., office, the Colorado Springs and Madison workforces should not be significantly impacted, Vectrus CEO Chuck Prow said.
"Our intent is not to have a wholesale shift of people," he said. "People at Vectrus and Vertex will remain where they are. We will take advantage of technology to work in a hybrid way. Our relationships with the communities and charities that we support are highly valued. We are a big supporter of charities that benefit veterans, and both companies employ many veterans."
Under the deal, Vertex shareholders will own nearly two-thirds of the combined company, which has yet to be named, while Vectrus shareholders will own the remaining one third. The merger is expected to be completed in the third quarter.
The combined company expects to save about $20 million a year by eliminating duplication in information technology, computer networks and "some consolidation of people."
Vectrus' Colorado Springs office, with about 200 employees working in sales, finance and human resources, will remain, Prow said.
Vertex, meanwhile, operates an office near the Colorado Springs Airport that supports a contract the company has to manage a radar station in Alaska that feeds data to the North American Aerospace Defense Command.
Vectrus management and directors will control the combined company — Prow will become CEO, Vectrus Chief Financial Officer Susan Lynch will hold the same post in the combined company and Vectrus board members will hold six of the 11 seats on the combined board, including the chairman's post. Vertex CEO Ed Boyington will serve on the board and remain with the combined company until retiring after an unspecified transition period.
The combined company will have more than 14,000 employees in more than 300 locations worldwide, with a contract backlog of more than $11 billion extending through 2027. Vectrus, which specializes in logistics, information technology maintenance and operating military bases, is slightly larger than Vertex, generating about $190 million more in revenue and employing 2,400 more people, mostly at military bases around the world. Vertex specializes in aircraft maintenance, systems engineering and training.
"Vertex and Vectrus share mission-oriented foundations and cultural alignment," Boyington said in the release. "By joining forces with Vectrus, we will be better positioned to help the Department of Defense and government agencies achieve their objectives, and in the process, create a stronger organization with greater career development and advancement opportunities for our employees."
The deal, which still must be approved by Vectrus shareholders and regulators, also gives the combined company $1.1 billion in tax writeoffs from previous transactions that can be used during the next 15 years. Vectrus shares fell 10.4% Monday on the New York Stock Exchange in a bad day overall for the stock market to $41.49; it's the company's lowest price in more than three months.
Prow said Vectrus has been aware of Vertex since it was created in 2018 and that the companies have "complementary" operations with little overlap. He declined to say when the companies began talking about merging, but said during a conference call with stock analysts that "it became clear over the past couple of months that there is enormous value for shareholders and a platform for future growth."
Vectrus, the largest company based in Colorado Springs with publicly traded stock, was spun off in 2014 as a separate company from Exelis, which had been spun off three years earlier by ITT. Exelis was later acquired by Harris, now called L3Harris Technologies. Vectrus has grown by making several acquisitions, including two in late 2020, and winning two major logistics contracts in 2019 valued at $1.38 billion.
Vectrus also announced Monday it boosted profits last year 23.6% from 2020 to $45.7 million, or $3.86 a share; revenues were up 27.8%, or nearly $400 million, to $1.78 billion. Fourth-quarter profits were down 55.4% from a year earlier to $7.49 million, or 63 cents a share, despite an 18% increase in revenue to $419.4 million; that decline was mostly because 2020 profits benefited from tax deferrals included in pandemic-related legislation.
Vertex had been known as Vertex Aerospace until shortening its name Friday in the wake of acquiring the technology and training operations of Raytheon Intelligence & Space in December for $900 million. Those operations generate $1 billion a year in revenue. The privately held company was formed in 2018, when New York private equity investment firm American Industrial Partners acquired the aerospace services operations of L3 Technologies in 2018 for $550 million.
(c)2022 The Gazette (Colorado Springs, Colo.)
Visit The Gazette (Colorado Springs, Colo.) at www.gazette.com
Distributed by Tribune Content Agency, LLC.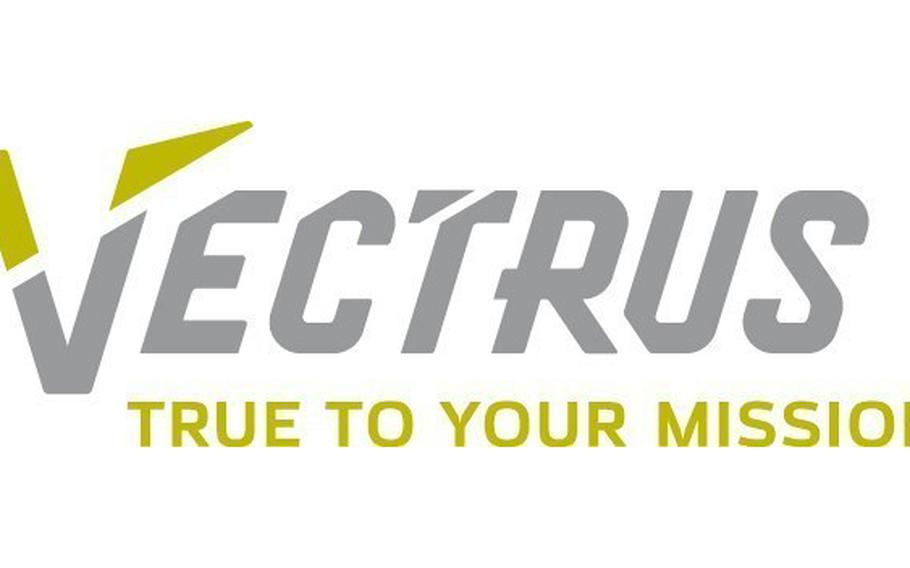 ---
---
---
---