WWI veteran considered for Medal of Honor receives recognition in Texas
By
Stars and Stripes
March 4, 2022
---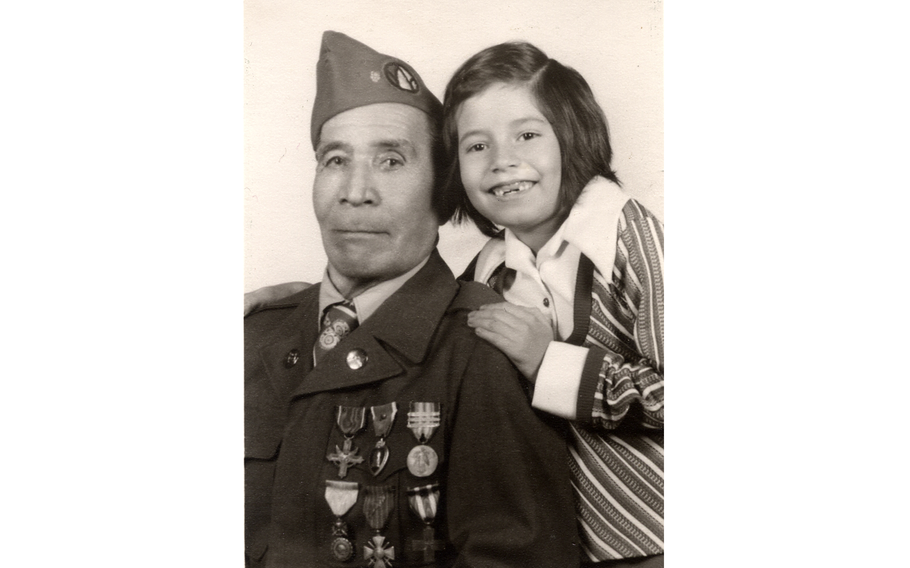 Army Pvt. Marcelino Serna came back to Texas from World War I as the state's most decorated veteran of the war.
Gen. John J. Pershing pinned the Distinguished Service Cross on the soldier for heroic actions that included single-handedly killing and capturing 50 enemy soldiers during the Meuse-Argonne offensive in France.
But to his great-grandchildren, who referred to Serna by the nickname Tata, he was a quiet man who gardened at his home in El Paso.
When his family would visit for a week or two each summer, Serna would wake all seven great-grandkids at 6 a.m. and take them on a long walk, said Genny Stopani, one of the great-grandchildren.
When Serna died in 1992 at age 95, many veterans and members of the military showed up for the funeral, giving Stopani, then 22, the first clue into her Tata's legacy.
"The internet wasn't around back then," she said. "We started doing some digging and then we really learned all that he did as a young man and we were just blown away."
Calls to upgrade Serna's award to the Congressional Medal of Honor, the highest valor award available to U.S. service members, began during his lifetime and remain ongoing today, with many citing discrimination against his Mexican heritage for denying him the honor in the first place.
As those efforts continue in Washington, Stopani and her sister Socorro Gurden said they were grateful Wednesday to receive the Texas Legislative Medal of Honor on behalf of Serna.
"I wish my mom could be here to receive this, but I stand in her place with so much pride in my heart and so much gratitude that they're honoring him," Stopani said.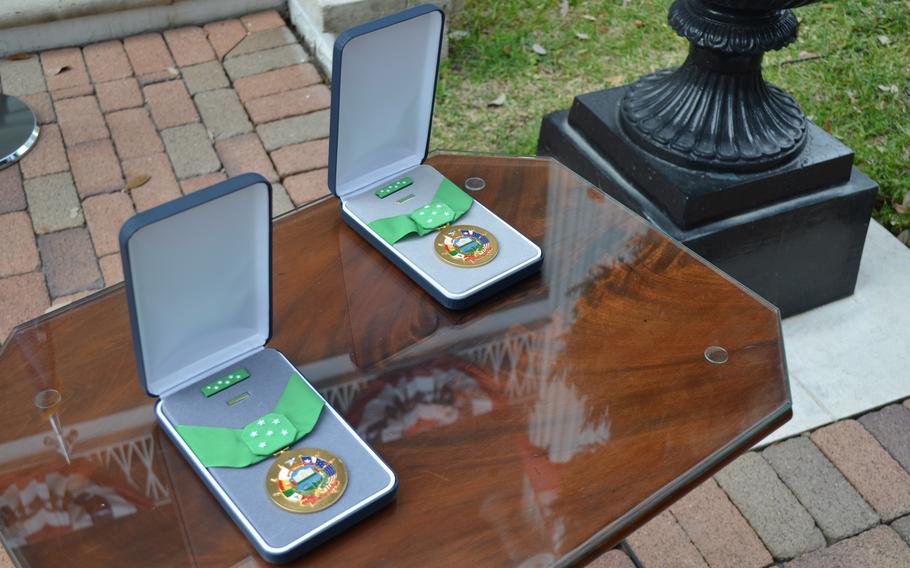 The sisters traveled from California to Austin to receive the medal from Texas Gov. Greg Abbott at a ceremony outside the governor's mansion.
Serna immigrated to El Paso from Mexico in about 1915, according to the Texas State Historical Association. Two years later, while working as a seasonal farm hand in Colorado, federal officials detained Serna to verify his draft status. He volunteered to enlist.
After three weeks of training, Serna arrived in Europe as a private with the 89th Infantry Division. Officials offered him a discharge when they learned he wasn't an American citizen, but he declined, according to the association.
His first documented act of valor came Sept. 12, 1918, during the Battle of Saint-Mihiel. Serna's unit came under heavy machine gun fire, killing a dozen men. Yet Serna volunteered to scout ahead. He got close enough to the machine gun to toss four grenades, killing six German soldiers and capturing another eight.
Two weeks later during the Meuse-Argonne offensive, the final push from the United States and its allies to end the war, Serna again volunteered to go ahead on his own after spotting a German sniper. He followed the sniper to a German trench.
"Armed with an Enfield rifle, pistol, and grenades, Serna laid down fire and tossed grenades while continually changing positions around the trench. The enemy came to believe that they were under attack by a much larger force and surrendered," according to the association.
Serna single-handedly killed 26 men and took another 24 as prisoners.
On Nov. 7, 1918, four days before the end of the war, Serna was hit by sniper fire in both legs and sent to an Army hospital in France, according to the association.
Aside from the Distinguished Service Cross, Serna received two French Croix de Guerre with palms, an honor the country bestowed foreign forces during both world wars.
"Serna himself later recalled that his superior officers refused to recommend him for the [Medal of Honor] because he was too low in rank and because his English skills were not proficient enough to warrant a promotion," according to the historical association. "Others have claimed that the oversight was due to racial prejudice."
Serna became a U.S. citizen in 1924 and lived to see two of his great-great-grandchildren born, Stopani said.
After the Texas Legislature announced last year that it would honor Serna, U.S. Rep. Veronica Escobar, a Democrat representing El Paso, filed a bill to award the Congressional Medal of Honor to him. It was added to the House version of the Fiscal Year 2022 National Defense Authorization Act, the annual bill that sets Congress' policy and spending priorities for the Defense Department. It did not make the final draft signed into law.
"Private Marcelino Serna – an immigrant and WWI hero who made El Paso his home – represents the best of our military. As member of the Armed Services Committee, I am proud of my work in Congress to right the wrongs of his discrimination in the past and ensure there's no prejudice in our armed forces by ensuring we recognize the bravery of Latino servicemembers," Escobar said in a statement. "I authored legislation to posthumously award Pvt. Serna the Medal of Honor and requested the U.S. Army to carefully consider the unique and unjust social challenges he had to endure and overcome to serve our nation."
The White House did not respond about whether a review was underway to grant Serna the Medal of Honor.
"I hope … he will receive that Congressional Medal of Honor, also," Abbott said Wednesday during his remarks.
Also recognized Wednesday with the Texas medal was the family of Coast Guard Seaman Apprentice William Flores, who died in 1980 when the cutter to which he was assigned, the USCGC Blackthorn, collided with a much larger tanker near the entrance to Tampa Bay, Fla. As the Blackthorn sank, Flores threw lifejackets to his shipmates. The 18-year-old then used his belt to strap open the lifejacket locker door, which allowed more to float out as the ship sank. He died onboard the vessel with 22 shipmates, while 27 lived.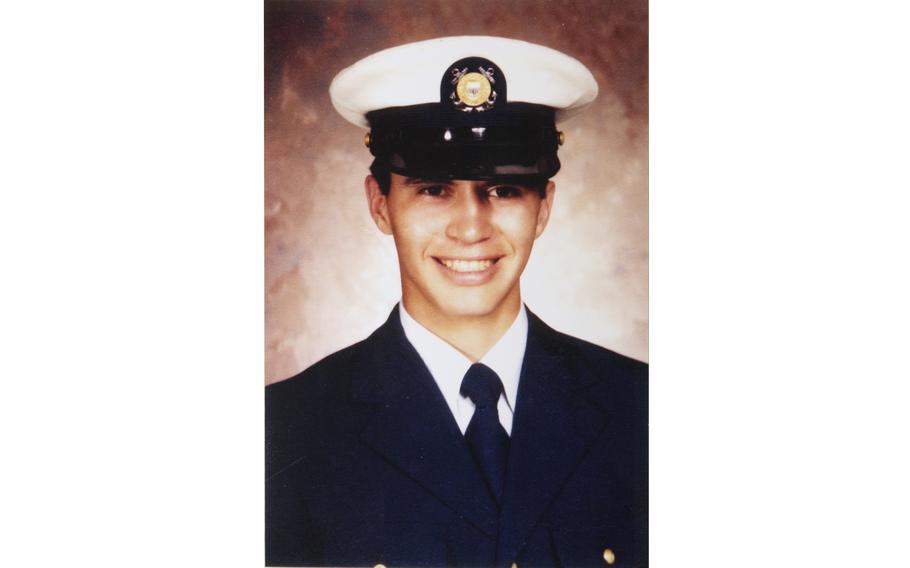 Flores was the second youngest of seven children and raised in Benbrook, Texas, near Fort Worth. His oldest brother Sam Flores, who still lives in the area, traveled with several of their siblings to accept the award.
His brother, who they called Billy, wrote many letters to friends and family and truly believed in the work that he was doing with the Coast Guard, Sam Flores said. He had only been out of boot camp for a few months when the accident happened.
"In those letters, he stated more than once, 'We save lives.' That was his theme in these letters," he said. "It's very ironic that he was called to do this, but he was more than ready."
In 2020, the Coast Guard honored William Flores with the Coast Guard Medal, the highest award for heroism not involving enemy conflict. The service also named a fast-response cutter in his honor in 2011.
Texas established its own Medal of Honor in 1997 as the highest military decoration awarded by the state. Initially, the statue allowed only one recipient a year, but in 2013, it was expanded to two — one who served prior to 1956 and one after.
---
---
---
---