SC's Sen. Lindsey Graham calls Putin's invasion of Ukraine a 'war crime'
By
The State
March 2, 2022
---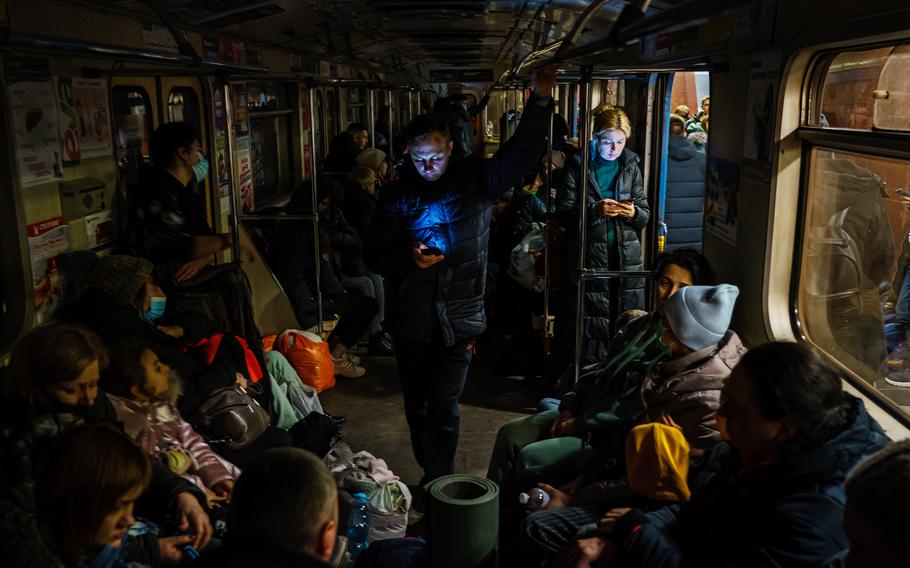 COLUMBIA, S.C. (Tribune News Service) — Moments before he boarded Marine One on Wednesday morning, President Joe Biden told reporters it was "too early to say" if Russia is committing war crimes in Ukraine. But about an hour later, U.S. Sen. Lindsey Graham held a press conference of his own in Washington, where he said what the president would not.
"It's been hard to sleep at night watching war crimes unfold on television and just feeling frustrated you can't do more," South Carolina's senior Republican senator said during a news conference in Washington.
Standing alongside U.S. Rep. Victoria Spartz, R-Indiana, Graham announced his plans to introduce a Senate resolution calling for Russian President Vladimir Putin and his military regime to be held accountable for carrying out war crimes and crimes against humanity during its invasion of Ukraine.
"The whole international community needs to condemn this," said Spartz, who is also a Ukrainian-born American. "This is criminal. This is pure killing of individuals. It's not a war."
Graham also said he wants the United States to support a case being pushed by Ukraine in international court.
Ukraine, which is the second-largest country in Europe, has filed a case against Russia in the United Nations' highest court. In the order, Ukraine accused Moscow of planning a genocide and has also asked the international court to intervene to bring a stop to the ongoing invasion and also order Russia to pay reparations.
Graham's resolution would support the complaint filed by Ukraine in the International Criminal Court against Putin.
"This is a legitimate complaint in our eyes and we ask the ICC to investigate," Graham said Wednesday.
Graham's resolution condemns the ongoing violence, war crimes, crimes against humanity and human rights abuses and encourages nations to take actions to investigate war crimes and crimes against humanity committed by the Russia.
Graham cited the use of cluster bombs by the Russian military and had a message for Russia's military leaders carrying out Putin's orders.
"You can find yourself in the Hague if you drop cluster bombs on civilians, if you use vacuum bombs, (and) you have a scorched earth policy to get the Ukranian people to submit to your will," Graham said.
"If the United States Senate supports the Ukrainian complaint, I believe other nations will join," Graham added. "It will be the first step in decades to make the consequences of his actions real to Putin.
Reporters on Wednesday asked President Joe Biden whether Russia is committing war crimes in its invasion.
"We are following it very closely. It's early to say that," Biden said.
However, the president said Russia is intentionally targeting civilians.
"It's clear they are," Biden said.
(c)2022 The State (Columbia, S.C.)
Visit The State (Columbia, S.C.) at www.thestate.com
Distributed by Tribune Content Agency, LLC.
---
---
---
---