New NASA mission sheds light on supernova
By
Special to The Washington Post
February 20, 2022
---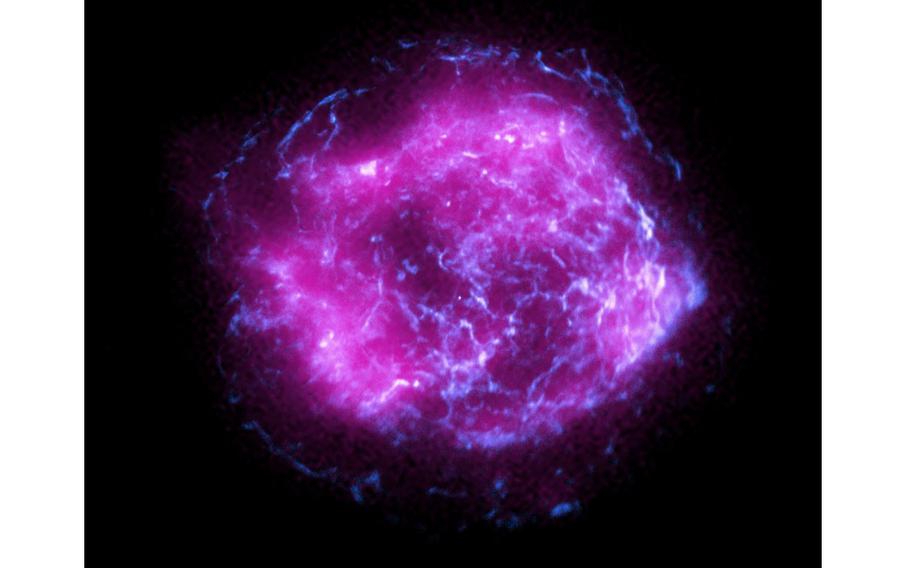 NASA's James Webb Space Telescope has gotten a lot of media attention lately — and for good reason.
The $10 billion device was launched in December to much fanfare, and it's expected to provide never-before-seen information on some of the most mysterious objects in the universe.
But the JWST has a smaller sibling, and the first science images it recently beamed back to Earth are spectacular.
It's called the Imaging X-Ray Polarimetry Explorer (IXPE), and it's a telescope designed to sense polarized light. Unlike light from sources such as a lightbulb, whose light waves randomly fluctuate, polarized light waves are lined up in one direction. (Think a laser as opposed to the sun.)
Polarized beams are born in the extremes of the universe, and the direction of the light can help researchers understand more about the origin and properties of phenomena such as pulsars and black holes.
Now that IXPE is orbiting about 370 miles above our equator, its instruments can sense polarized light that would usually be blocked by atmosphere and other light sources on Earth. And the first object it has studied is bright indeed.
Cassiopeia A is the remnant of a supernova explosion that took place when a gigantic star collapsed in the 17th century. It's visible in the night sky about 11,000 light-years away — and it shone bright when IXPE looked at it this month.
The telescope mapped the intensity of its X-rays and its polarization. When combined with research performed by NASA's Chandra X-Ray Observatory, which launched in 1999, the supernova presents an image crackling with energy.
Researchers will study the data for more information on the direction of the rays, Cassiopeia A's position in the sky, and other facets of the object.
The results, they hope, will reveal more about what's happening inside, providing details of things such as what the light passes through, what kinds of magnetic fields supernovae produce and more.
Objects such as Cassiopeia A are just the beginning: This year alone, the telescope will study 40 celestial objects, including the Vela pulsar and the Centaurus A galaxy.
---
---
---
---