Lawmakers seek answers about 'poor and unsafe' conditions at Walter Reed barracks
By
Stars and Stripes
February 18, 2022
---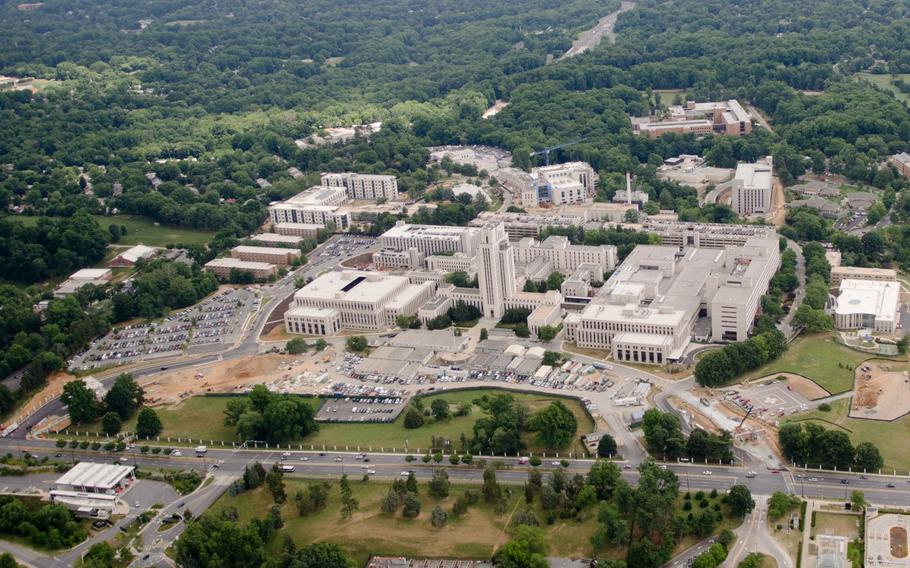 WASHINGTON — Three lawmakers demanded Thursday that the Navy secretary immediately fix "poor and unsafe living conditions" at two barracks in Maryland that house junior enlisted service members.
Three Democratic members of Maryland's congressional delegation — Sen. Chris Van Hollen, Sen. Ben Cardin, and Rep. Jamie Raskin — wrote in a letter to Navy Secretary Carlos Del Toro that there was a "troubling pattern" of neglected facilities at Naval Support Activity-Bethesda, which is the site of Walter Reed National Military Medical Center.
The lawmakers cited a report by Navy Times which found that two junior enlisted barracks — Comfort Hall and Sanctuary Hall — had been without hot water, air conditioning and other basic amenities. The poor conditions have persisted for years, despite complaints to leaders at the installation.
"We appreciate fully that military installations must often operate under budgetary constraints and with competing priorities, but these conditions are critical for the wellbeing of service members and pose an immediate threat to military readiness," the lawmakers wrote to Del Toro.
The Navy decided last week to relocate more than 350 service members out of the barracks and into temporary lodging, according to its website. The service branch said it intends to repair components to restore hot water in both buildings.
"These repairs will not be done overnight. It will take some time to do this right, but we will get there," Capt. Scott Switzer, commanding officer of NSA Bethesda, is quoted as saying in a Navy report. "Moving our [affected] population to suitable quarters will allow us to accelerate the repair process while ensuring our sailors and soldiers have adequate living conditions."
The lawmakers asked Del Toro to respond to their letter by Feb. 24 and detail the actions the Navy will take to ensure the barracks have functioning air conditioning and hot water.
They also want to know how the Navy will fix an apparently broken system of handling "trouble tickets," which service members can submit when something in their unit breaks. According to the Navy Times report, trouble tickets had been improperly handled, leading to delays.
In addition to the barracks, the lawmakers asked about the firehouse at the base, which they said is in a state of "dangerous disrepair" that requires immediate attention. The firehouse was long plagued by issues, such as mold, asbestos, roof leaks and electrical issues, before a fire in 2019 rendered half the building uninhabitable, the lawmakers wrote.
The Navy has not worked to construct a new firehouse, despite requests from Congress, the lawmakers wrote. The firehouse, along with the new revelations about Comfort and Sanctuary halls, show a concerning pattern of neglect for on-base facilities, they wrote. They criticized the Navy for neglecting facilities at the base "until they reach a state of crisis."
"We owe it to the men and women entrusted to the care of this installation that NSA-Bethesda and Walter Reed are home to world-class facilities and management," the lawmakers wrote.
---
---
---
---