Biden signs stopgap funding bill with $350 million for military's water contamination response in Hawaii
By
Stars and Stripes
February 18, 2022
---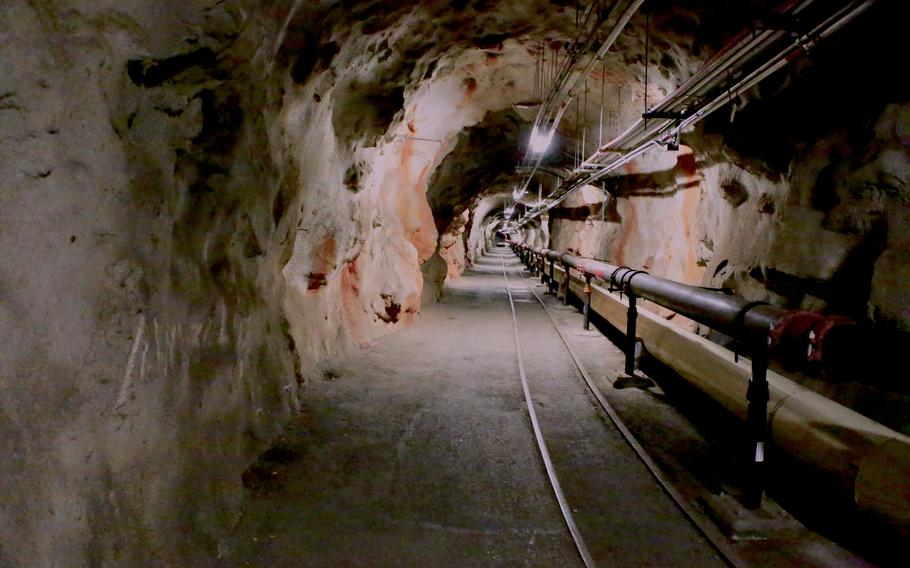 President Joe Biden on Friday signed into law a stopgap funding bill to avert a federal shutdown that also provides the Pentagon some $350 million to bolster its response to a contaminated drinking water emergency at a military installation in Hawaii.
The White House announced Biden had signed the short-term funding bill — known as a continuing resolution — Friday afternoon, one day after the Senate passed the legislation by a 65-27 vote. House lawmakers passed the measure Feb. 8.
Biden's signature ensured the government will remain funded through March 11, just hours before the last temporary spending measure that he signed into law Dec. 2 was set to expire. The new law provides funding largely at fiscal year 2021 spending levels, but lawmakers also included the new money to address the contamination crisis at the Navy's Red Hill Bulk Fuel Storage Facility at Joint Base Pearl-Harbor-Hickam.
Officials in November discovered a petroleum leak from the World War II-era fuel storage facility into the drinking water supply for some on-post housing after some residents complained their water smelled foul. Some 6,000 people have been treated for health issues since the spill including nausea, headaches and rashes, military officials have said. Roughly 4,000 military families were displaced to hotels.
The new law provides some $250 million to the Navy, Marine Crops, Army and Air Force to "cover expenses related to drinking water contamination," it reads. The funding also provides the Pentagon another $100 million to make emergency infrastructure improvements and remove fuel from the facilities, as ordered by Hawaii state health officials. Earlier this month, the Pentagon had appealed the Hawaii Department of Health order to drain fuel from Red Hill in state and federal court.
Sen. Brian Schatz, D-Hawaii, said the bill's passage makes clear that Congress expects the Defense Department to remove fuel from Red Hill.
"This bill funds defueling, and it establishes Congress's position on Red Hill: the DoD must defuel and follow the state's order immediately," Schatz said in a statement. "We still have more work to do, but we are making good progress to protect our water and get this right."
The funding provision would also require Defense Secretary Lloyd Austin to submit a report to the House and Senate appropriations committees within 60 days detailing disbursements from the new funding. Similar updates would be required every 30 days after that initial report.
Meanwhile, Reps. Kaialiʻi Kahele and Ed Case, both D-Hawaii, introduce legislation last week to permanently shutter the facility.
"Too many people have suffered and are still suffering as a direct result of the fuel leaks at Red Hill – this is unacceptable," Kahele, a pilot in the Hawaii Air National Guard and member of the House Armed Services Committee, said in a statement introducing the bill on Feb. 11. "I have spoken to many families who describe serious illnesses after cooking, bathing or ingesting tainted water. And still, after several months, there are thousands of families that remain displaced – unable to return to their homes."
Their bill would give the Defense Department until the end of the year to drain fuel from Red Hill and close it, Kahele said.
The latest continuing resolution comes more than five months into fiscal year 2022, which began Oct. 1. It will give appropriators another three weeks to hammer out a final yearly spending bill after a six-month delay.
Sen. Patrick Leahy, D-Vt., the chairman of the Senate Appropriations Committee, said this week that top Senate and House appropriators had reached a "framework agreement that will allow us to negotiate an omnibus appropriations bill" to fund the government the rest of the fiscal year.
He warned against a full-year continuing resolution, which has been floated by some Republicans. Austin and other top defense officials also have warned lawmakers against such a funding measure, contending it would severely delay new defense programs, including upgraded weapons systems, stop troops from moving to new assignments, curb recruitment efforts and potentially harm national security.
"A full-year continuing resolution would actually cut defense spending below last year's levels," Leahy said this week. "Certain programs would be underfunded and others would be overfunded, and the Department of Defense would lack the transfer authority to correct this imbalance. … Funding the priorities of yesterday in the world of today would be irresponsible and is no way to govern."
Leahy and other top appropriators have yet to release details about their framework agreement.
In a statement after the continuing resolution passed Thursday, Sen. Richard Shelby of Alabama, the top Republican on the Senate Appropriations Committee, said the stopgap measure would give appropriators needed "additional time to complete our work" finalizing a spending bill, which he insisted would be completed.
"I am pleased that Congress has passed a continuing resolution through March 11, ensuring that the government will remain open as we continue our bipartisan, bicameral negotiations on [fiscal year 2022] bills," he said. "We are making progress under our omnibus framework, but there's still a lot of work to be done."
---
---
---
---