U.S. judge in sedition case asks if Oath Keepers leader Stewart Rhodes gave order to breach Capitol
By
The Washington Post
February 16, 2022
---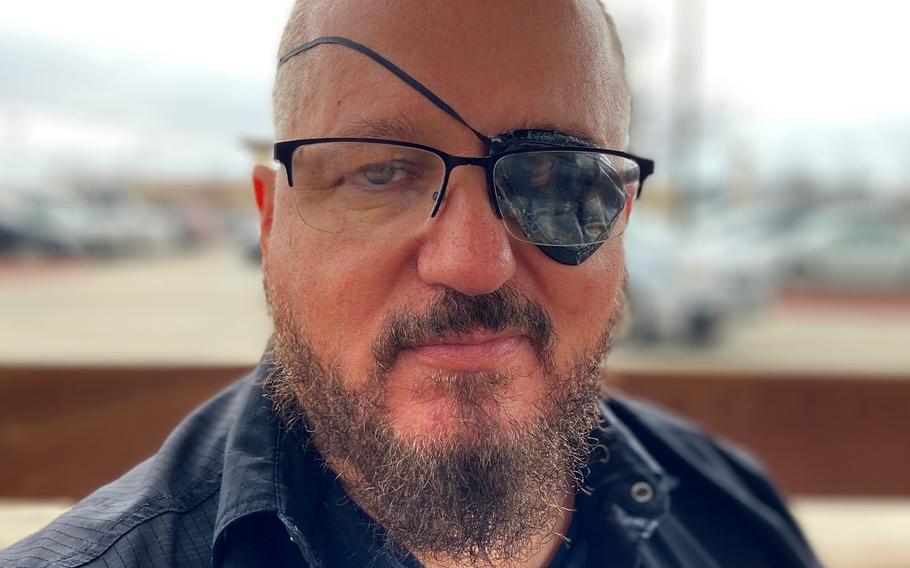 WASHINGTON — A federal judge zeroed in Wednesday on whether Stewart Rhodes, the founder and leader of the extremist group Oath Keepers, directly ordered members to break into the U.S. Capitol on Jan. 6, 2021, probing the U.S. government's case in its first indictment alleging seditious conspiracy in the attack.
Attorneys for Rhodes, detained since his Jan. 13 arrest in Texas, asked U.S. District Judge Amit Mehta of Washington to reverse a U.S. magistrate judge's order that he remain jailed pending a July trial on charges that he guided a months-long effort to unleash political violence to prevent President Joe Biden from being inaugurated.
Rhodes had done nothing in the year since the riots to warrant pretrial detention such as obstruct justice, flee or endanger the public, defense attorney James Lee Bright said.
"There was no conspiracy to overthrow the government," he said. "There was certainly a lot of bombastic language."
Bright said while Rhodes is alleged to have spent months publicly and privately calling on members to prepare for a bloody "civil war," coordinated travel and training with others, brought and stashed weapons outside Washington, and converged on the Capitol that day, his purpose was solely defensive. The group's actions were premised on the hope that then president Donald Trump would invoke the Insurrection Act, transforming the Oath Keepers into a kind of militia to keep Trump in power despite the 2020 election results, the lawyer said. When that did not happen, the group went home, Bright said.
But Mehta sounded skeptical, pushing back on Bright's assertion that Rhodes never ordered alleged members and associates of his group — more than a dozen of whom were widely recorded in helmets and camouflage gear moving up the Capitol's east steps in a single-file "stack" that day — to force entry with a mob through the building's Columbus Doors and into the building's Rotunda at around 2:41 p.m.
The judge called it "awfully coincidental" that Rhodes spoke with a leader of the stack, co-defendant Kelly Meggs, 53, of Florida, for 97 seconds at 2:33 p.m., minutes before they went into the building.
"It's sort of unmistakable that within minutes of that call happening, the group enters the Capitol. . . . Did Meggs decide that on his own?" Mehta said, adding later, "What was said on that phone call is a really critical fact it seems to me."
Rhodes began communicating with Meggs and other co-defendants about the need to prevent Biden's inauguration starting days after the Nov. 3 election, gathered members of the group outside the Capitol at 4 p.m. that day, had dinner that night, and continued to plot ways to block the presidential transition days after, the government has charged.
"One would think if Mr. Rhodes really disavowed what this group had done, he would say, 'I'm out. I don't agree,' " Mehta said. "But he continued to associate with them. He continued to use language suggesting the need for political violence."
The judge noted that he had upheld the detention pending trial of Meggs and other co-defendants, and said the fact it took longer for the government to gather evidence to charge Rhodes did not mean he posed less of a danger.
"In a murder case, you don't say because the murder happened a year ago a person [charged] is less dangerous," Mehta said. "The fact that he laid low . . . particularly when the focus of the world and the federal government was on the conduct that led up to the 6th," may not be that supportive of his release, the judge added.
Mehta did not immediately issue a decision on Rhodes's motion for bond, but called the parties to return to court at 1 p.m. Friday for an answer. Nevertheless, Wednesday's two-hour court skirmish gave the fullest in-person preview and test to date of both sides' expected evidence for trial since Rhodes's Jan. 13 indictment.
In her Jan. 26 decision to detain Rhodes, U.S. Magistrate Judge Kimberly C. Priest Johnson of Plano, Tex., found that he posed an ongoing risk of flight and threat to the public, citing his long advocacy of using force against the federal government, military training, familiarity with encrypted communications, and organizing of fighters and weapons leading up to the siege of the Capitol as Congress met to certify the 2020 electoral college results.
Rhodes's attorneys Bright and Phillip Linder appealed the decision to Mehta, the trial judge overseeing the case of their client and 10 co-defendants. They argued that the former Army paratrooper and Yale Law graduate, who has become one of the most visible figures of the far-right anti-government movement, has pleaded not guilty, voluntarily met with FBI agents several times over a year before his indictment, offered to self-surrender beforehand in D.C., gave agents access to his phone and has no passport.
In support of their claims, Rhodes and his attorneys for the first time publicly identified and made available to the court Wednesday a key witness who they and prosecutors have identified as an on-the-ground team leader in Washington - Michael Greene. Court filings indicate Greene, who has not been charged, participated in numerous calls on Jan. 6 with Rhodes, Meggs and other co-defendants, including the key 2:33 p.m. call.
Bright said Greene was prepared to testify what he told the FBI, that Rhodes on their calls never directed Meggs to enter the building. Both Rhodes and Greene have testified recently before the House select committee investigating the events of Jan. 6, Bright confirmed. A former Army explosives expert and Blackwater contractor nicknamed "Whip," Greene has previously been identified in prosecutors's court filings only as "Person 10" but has served as a spokesperson for the group.
Lead U.S. prosecutor Kathryn Rakoczy challenged Rhodes, Greene and Meggs's denials on this score because it would be self-incriminating and given a mass of other evidence, saying, "The government does question the credibility of that person [Greene] on this score."
Rakoczy said the government sifted through 165,000 messages on the encrypted Signal app from Rhodes's phone obtained last May alone. It is still waiting to analyze the contents of another phone seized during his recent arrest pending review by a filter team for possible attorney-client or other material that cannot be given to investigators.
Repeatedly in the weeks before Jan. 6, 2021, and for days after until his associates were arrested, Rhodes engaged in revolutionary rhetoric, calling events "our 'Lexington,' " referring to the opening battle of the American Revolution, and an "initial skirmish in a larger war," Rakoczy said.
Rhodes was the key architect, planner and supporter of an effort to organize armed fighters, who were prepared to answer Rhodes's call to take up arms at his direction and follow the path of "the Founding Fathers," she said.
"That is path of violent resistance to the government, the type of conduct alleged in the indictment, a seditious conspiracy," Rakoczy concluded. "Candidly, the political situation in this country has not changed" that much over the last year.
"The defendant possesses the network and the tools to carry out those plans, and that is why we think there is such a grave danger in releasing" him, the prosecutor later concluded.
The Justice Department leveled the historically rare charge of seditious conspiracy for the first time in the Capitol breach investigation against Rhodes and his co-defendants.
The rioting at the Capitol followed a rally at the Ellipse, at which Trump urged his supporters to march to Congress. Pro-Trump rioters assaulted more than 100 officers and stormed Capitol offices, halting the proceedings as lawmakers were evacuated from the House floor.
One day before his arrest, Rhodes told an online interviewer he felt "abandoned" by Trump, accusing the former president of not supporting members of the Oath Keepers charged in the Jan. 6 investigation by not pardoning anyone while he was in office or helping since with their legal defense.
Two days later at an Arizona rally, Trump for the first time embraced Jan. 6 defendants as "political prisoners." And on Jan. 30, he dangled pardons for them, saying at a rally near Houston that he would treat them fairly if he retook the White House, saying, "If it requires pardons, we will give them pardons."
---
---
---
---