Crewmates of last shuttle mission, including Navy veteran, among 3 astronauts chosen for hall of fame
By
Orlando Sentinel
February 16, 2022
---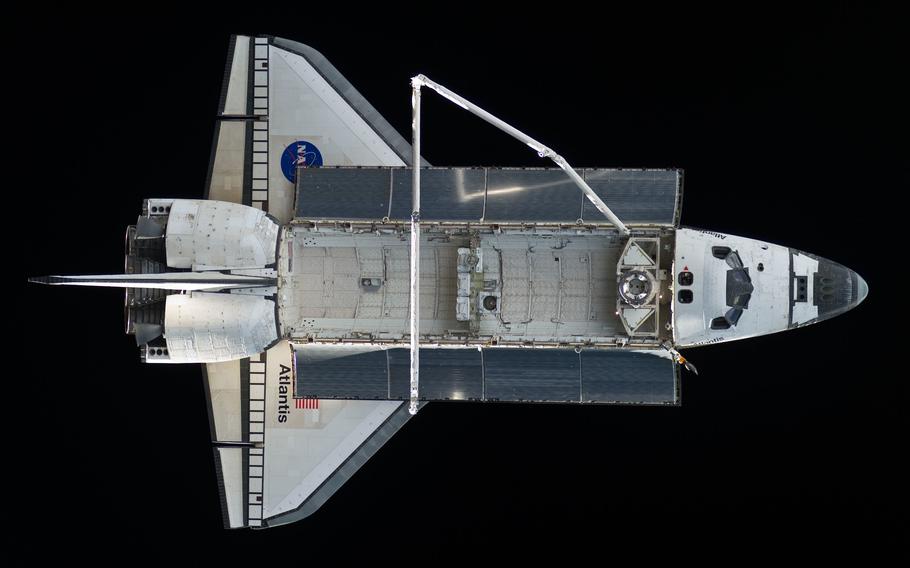 (Tribune News Service) — Three NASA astronauts including two of the last people to ever fly on a space shuttle are headed to the United States Astronaut Hall of Fame.
The choices announced this week by the Astronaut Scholarship Foundation include astronauts David Leestma, Sandy Magnus and Navy veteran Chris Ferguson, set to be inducted June 11 to the Hall of Fame as its 2022 class of honorees. The three will join a small group of 101 other individuals who also received the distinguished honor. Leestma, Magnus and Ferguson were selected by the foundation for their demonstration of "outstanding accomplishments in furthering NASA's mission of exploration and discovery," according to a press release from the Kennedy Space Center Visitor Complex, which houses the hall of fame.
The ceremony will take place in the massive exhibit that displays Space Shuttle Atlantis, which flew on STS-135, NASA's final space shuttle mission back in 2011. The Atlantis backdrop is a fitting homecoming for Magnus and Ferguson, who were both part of the 2011 Atlantis crew for its final mission. The shuttle was later decommissioned and became an exhibit in 2013 at the Visitor Complex.
NASA is inviting space enthusiasts and community leaders to the annual ceremony. The 30-year tradition was skipped in 2020 due to the coronavirus pandemic. The 2020 veteran astronauts – Pamela Melroy, Scott Kelly and Michael Lopez-Alegria – were officially inducted at a rescheduled ceremony last November.
"As we embark on a new era of space travel and interplanetary exploration, we are pleased to resume this annual program – as scheduled – and welcome these accomplished individuals into the United States Astronaut Hall of Fame," said Curt Brown, chairman of the ASF, which oversees the hall of fame selection process.
To qualify for the hall of fame, an astronaut must have made their first flight at least 17 years prior to the induction year and they must be a NASA-trained commander, pilot or mission specialist who has orbited Earth at least once. U.S. citizenship is also necessary.
"All three have demonstrated the characteristics that define a Hall of Famer: heroism, commitment and bravery," Brown said.
Ferguson is a retired U.S. Navy captain and former NASA astronaut logging more than 40 days in space and 5,700 hours in high-performance aircraft. Ferguson worked as space shuttle pilot and commander of the 2011 Atlantis mission. He previously served as deputy chief of the astronaut office and currently works as a flight crew representative for Boeing's Commercial Crew Program.
Leestma became an astronaut in 1980 and flew three space shuttle missions. Later, he became the director of flight crew operations where he oversaw 41 space shuttle flights and seven shuttle-Mir flights. Leestma wore many executive hats with NASA and twice received the Presidential Rank of Meritorious Executive.
Joining the NASA Astronaut Corps in 1996, Magnus flew in space on four shuttle missions riding in Atlantis twice, first in 2002, as well shuttles Endeavour and Discovery. She was one of the four astronauts who flew on NASA's final shuttle flight in 2011. She also flew to the International Space Station in 2008 spending nearly five months onboard as the ISS flight engineer and science officer. Magnus' career also includes international work at the European Space Agency and the Japan Aerospace Exploration Agency on facility-type payloads for the ISS.
©2022 Orlando Sentinel.
Visit orlandosentinel.com.
Distributed by Tribune Content Agency, LLC.
---
---
---
---