Texas National Guard soldier assigned to border mission dies in accidental shooting
By
Stars and Stripes
February 8, 2022
---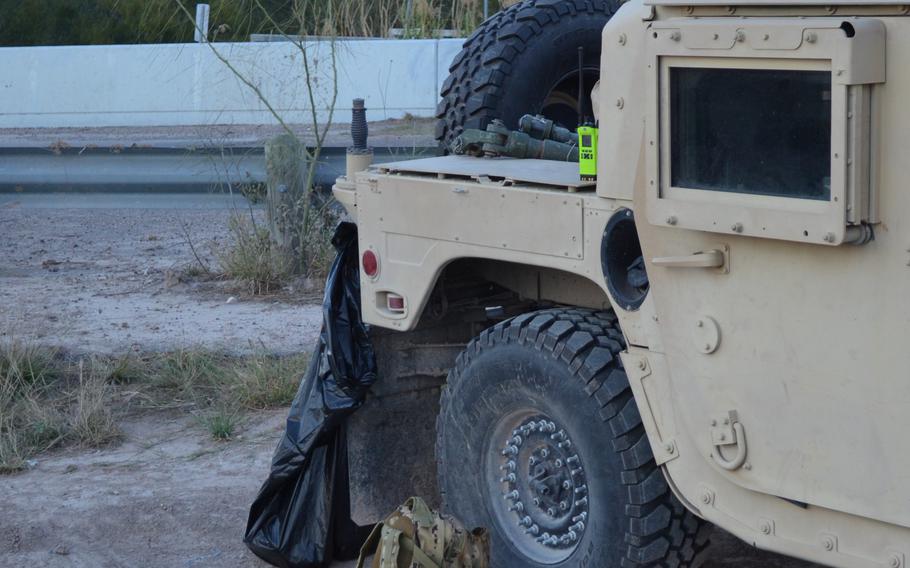 A Texas National Guard soldier died Monday from injuries suffered during an accidental shooting while deployed along the state's border with Mexico, according to local law enforcement.
The Kinney County Sheriff's Office first responded to the accidental shooting Monday morning at Fort Clark Springs, according to Sheriff Brad Coe. They have since handed the investigation to the Texas Rangers, the criminal investigative branch of the Texas Department of Public Safety, he said.
The incident was unrelated to the soldier's mission, according to the Texas Military Department.
The department, the governor's office and the Department of Public Safety declined to comment on the nature of the investigation.
The name of the soldier will not be released until 24 hours after next-of-kin is notified, according to the Texas Military Department, which did not officially release a cause of death.
The soldier was part of about 10,000 troops deployed to a mission known as Operation Lone Star, which was ordered in March by Gov. Greg Abbott.
"Our hearts are heavy at the news of the tragic death of a Texas Guardsman stationed at the border as part of Operation Lone Star. We grieve for the soldier who died and lift their family and loved ones up in prayer," Abbott said in a statement.
He vowed state military officials will take action to "ensure such loss of life never happens again."
Operation Lone Star has become a controversial mission during the past few months. It has triggered at least one lawsuit, a federal discrimination complaint, and calls from state and federal lawmakers to investigate whether it's legal for Texas to conduct border security and make arrests. Others have called for a review of the treatment of troops assigned along the border, as news reports and the governor's political opponents have said there's been a disregard for the hardship that the deployment has caused some service members.
The military department has confirmed at least two soldiers assigned to the mission died by suicide.
The soldier was injured in Brackettville, the county seat and largest town in rural Kinney County, which sits on the state's border with Mexico. The soldier was then flown to a hospital in San Antonio, located about 130 miles east.
"We are deeply saddened by this loss," Maj. Gen. Tracy Norris, adjutant general for the Texas Military Department, said in a statement. "We are focused on supporting the soldier's family and are providing all available resources."
---
---
---
---