Man sent to prison for repeated bomb threats at Air Force base in Virginia
By
The Washington Post
February 4, 2022
---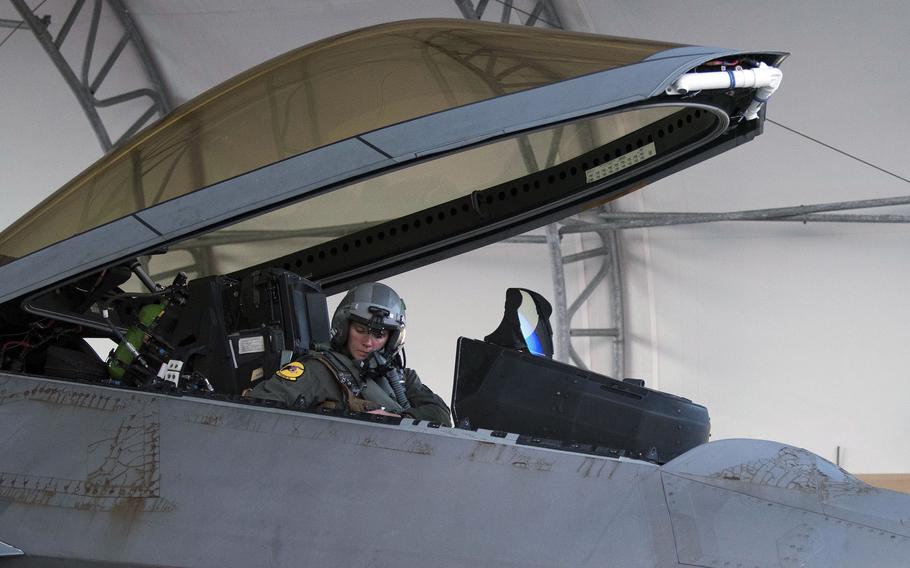 A man who repeatedly called in bomb threats to Langley Air Force Base in Hampton, Va., last year will go to prison for more than two years.
Prosecutors say the base had to be evacuated and cleared for bombs twice on Feb. 22, 2021, because of the threats made by D'Carlo Nimis Deluca. A federal judge in Newport News, Va., sentenced him Friday to two-and-a-half years in prison.
Deluca, 51, has previously threatened to blow up Trump Tower, the World Trade Center and the White House and to kill both President Biden and former president Donald Trump, according to the court records.
While on pretrial release, he was arrested while allegedly trying to enter a federal courthouse in Manhattan with methamphetamines, a dinner knife, and a digital scale. He claimed to have affiliations with MS-13 and terrorist groups, and his attorneys said he went to the courthouse with the belief that he was informing his probation officer about criminal activity in his neighborhood.
Deluca pleaded guilty in August to making a false report.
Deluca was born Robert Clark in 1970 and grew up in California, according to the court record. He was sexually abused by a church deacon as a young child, his attorneys said in court filings, and bullied because of his mixed-race heritage. Until 2004, he appeared stable and successful; he graduated from college and became a project manager for pharmaceutical and defense companies.
But the childhood trauma was already affecting his mental health, Deluca's defense attorneys wrote. He began abusing drugs and suffering from manic, psychotic, and delusional episodes, they said. He was in and out of mental health and substance abuse treatment; the calls to Langley and other threats he made around that time came right after he was discharged from an in-patient behavioral health program.
"Long-term effects of childhood sexual abuse are varied, complex, and often devastating," his attorneys wrote.
---
---
---
---