The Citadel blasts one of its own graduates for creating racist 'fake news' release
By
The State
February 3, 2022
---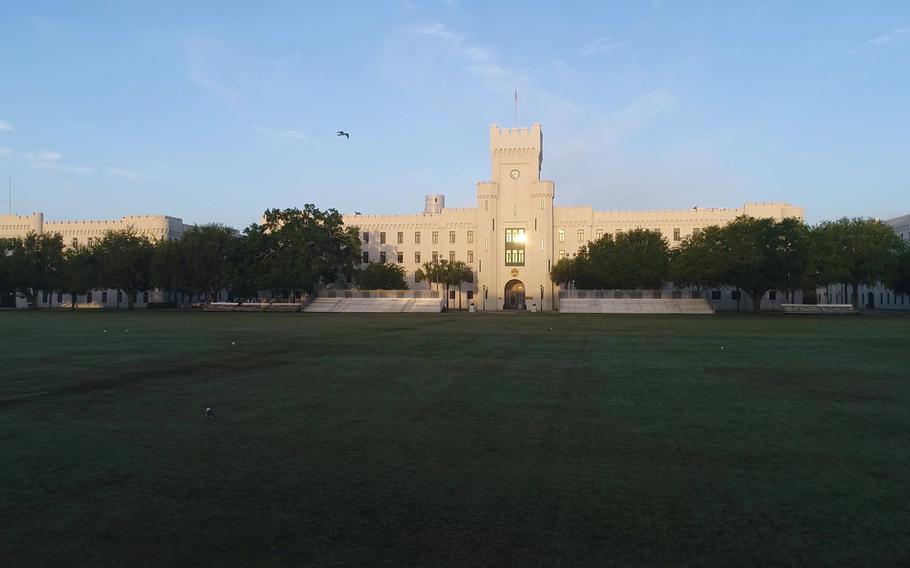 CHARLESTON, S.C. (Tribune News Service) — The Citadel on Thursday forcefully condemned one of its own graduates, but stopped short of naming them, after discovering they created and shared a racist post on social media that was made to look like an official statement from the military college just days into Black History Month.
The college in Charleston called the post "an abhorrent fake news release" that did not reflect the school's core values of honor, duty and respect.
"The Citadel will not sit idly by and tolerate comments of this nature," The Citadel said in a statement.
The since-deleted social media post first appeared in a private Facebook group, but screenshots of it have surfaced and are circulating online. The Facebook post, which was masquerading as a legitimate news release from the school, suggested that The Citadel was installing a segregated water fountain in honor of Black History Month.
The post has prompted outcry from Citadel alumni, especially Black graduates of the school, at a time of year when the military college has been celebrating the racial progress it has made since its founding in 1842.
The school was established to respond to a planned slave uprising. In 1861, it was Citadel cadets who fired the first shots at Fort Sumter to begin the Civil War.
(c)2022 The State (Columbia, S.C.)
Visit The State (Columbia, S.C.) at www.thestate.com
Distributed by Tribune Content Agency, LLC.
---
---
---
---