Feds raid Mich. home of Homeland Security chief who coordinated Fort McCoy's Afghan resettlement operation
By
The Detroit News
February 1, 2022
---
ROYAL OAK, Mich. (Tribune News Service) — Federal agents have raided the house of a high-ranking Department of Homeland Security official as part of an unspecified investigation, The Detroit News has learned.
Neighbors and law enforcement officials confirmed the raid happened Friday at the home of Homeland Security Special Agent in Charge Vance Callender, who oversees operations in Michigan and Ohio. The search involved approximately 15 agents and lasted about six hours at a pea-green, Colonial-style home, east of downtown Royal Oak.
News of the search has spread widely within the region's federal law enforcement community, raising questions about the conduct of a high-ranking federal official tasked with helping protect the nation's border with Canada. Callender heads a department that also investigates a wide range of crimes, including sex trafficking and child pornography, and enforces immigration and customs laws.
It is unclear what prompted the search, and Callender, 49, has not been charged with wrongdoing. He could not be reached for comment and a spokeswoman with Immigration and Customs Enforcement would not discuss Callender's job status.
"As public servants working for a law enforcement agency, U.S. Immigration and Customs Enforcement (ICE) takes allegations of misconduct very seriously," the spokeswoman said.
"Any allegations of misconduct are appropriately investigated, and any employee, regardless of rank or seniority, who has committed provable misconduct, will be held accountable. Where necessary, ICE works with federal and/or state and local law enforcement who may investigate such allegations. Per agency protocol, the Office of Professional Responsibility (OPR) will also review the allegations."
Callender has spent 26 years in law enforcement and worked in Texas, New York, Jamaica and Mexico, and overseen Homeland Security operations in Michigan and Ohio since January 2020. He previously served as the department's operations chief for Europe, Canada and Mexico. Most recently, Callender was tapped to coordinate Operation Allies Welcome, a department effort to resettle Afghan refugees. The operation is headquartered at Fort McCoy, a U.S. Army base in Wisconsin.
Investigators arrived at Callender's home around 9 a.m. Friday and spent the next six hours at the location, according to a witness. Callender and his wife bought the $566,000 home in July 2020.
Investigators with visible badges and firearms were seen entering the home with three or four rolling suitcases. About one dozen vehicles, mostly SUVs, lined Blair Avenue during the search.
Investigators left Callender's home with the same suitcases and did not appear to leave with other evidence in bags or boxes. The investigators were not wearing any jackets or clothes that would help pinpoint which department was conducting the search.
An FBI spokeswoman would not confirm or deny whether the bureau's investigators conducted the search. Homeland Security, meanwhile, has an Office of Inspector General that serves as a version of internal affairs staffed with investigators who probe wrongdoing by employees.
Keith Corbett, a criminal defense lawyer and former federal prosecutor who was chief of the federal Organized Crime Strike Force in Detroit, said "this is a terrible look for him and the department."
"The search makes me think the investigation is fairly far along," Corbett said. "You don't just get a search warrant. You have to establish a crime was committed, that there is evidence of the crime and probable cause to believe evidence is at the location you are seeking to search."
Federal officials have occasionally become embroiled in investigations in recent years.
FBI Special Agent Richard Trask, one of the lead investigators credited with thwarting a plot to kidnap Gov. Gretchen Whitmer, was fired in September after being charged with beating his wife following a swingers party. He later pleaded no contest to aggravated assault charges.
And in October 2007, a federal prosecutor from Florida accused in a criminal case of flying to Metro Detroit to have sex with a 5-year-old girl killed himself in his cell. John David "Roy" Atchison was found unresponsive in his cell in a segregated unit for suicidal inmates and others at the Federal Correctional Institution in Milan, two weeks after a failed attempt.
(c)2022 The Detroit News
Visit The Detroit News at www.detnews.com
Distributed by Tribune Content Agency, LLC.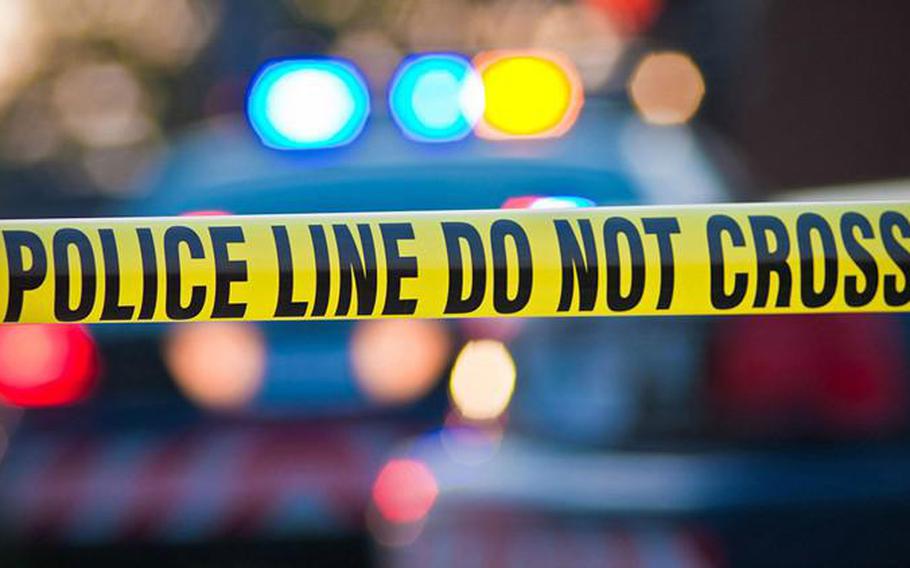 ---
---
---
---