Federal prisons placed on lockdown after Texas inmates killed in gang fight
By
The Washington Post
February 1, 2022
---
All U.S. federal prisons were placed on lockdown Monday after two inmates were killed in a gang fight in Texas, triggering fears of possible retaliatory violence in other facilities across the country, officials said.
The lockdown, which remained in place as of Tuesday afternoon, followed a fight at the U.S. Penitentiary Beaumont, which left two inmates dead and two others injured.
A federal official familiar with the matter said inmates affiliated with gangs — including MS-13 — were involved in the altercation. Because those gangs are believed to have a presence in the vast majority of other U.S. prisons, authorities moved to impose a wide lockdown, said the official, who spoke on the condition of anonymity to discuss ongoing investigations.
The lockdown was first reported by The Associated Press.
Bureau of Prisons spokeswoman Kristie A. Breshears said in a statement, "In an abundance of caution, the Bureau of Prisons (BOP) is securing our facilities as a temporary measure to ensure the good order of our institutions."
"We anticipate this security measure will be short-lived," she said.
Breshears declined to provide specific details about the limitations imposed by the lockdown. Many facilities already had restricted prisoner movements and other activities to help stem the spread of the coronavirus among inmates and staff. The Bureau of Prisons has about 134,000 inmates held in 122 facilities.
The Bureau of Prisons identified those killed in the fight as Guillermo Riojas, 54, who had been at the Beaumont facility since May 2013 and was serving a 38-year sentence, and Andrew Pineda, 34, who had been at the Beaumont facility since February 2021 and was serving a 6½-year sentence.
Riojas was convicted of carjacking and interference with interstate commerce; The Associated Press reported that he had been involved in stabbings at a federal penitentiary in Pennsylvania in 1996 and a federal penitentiary in Colorado in 2007.
Pineda had been convicted of being part of a racketeering enterprise. Authorities alleged he was part of a conspiracy with the Mexican Mafia — which is made up of senior members of Southern California street gangs — to exert control over the Los Angeles County jail system.
According to an indictment, Pineda in 2015 ordered an assault on prison inmates who were not recognizing the authority of a Mexican Mafia member and were interfering with the gang's drug trafficking and extortion.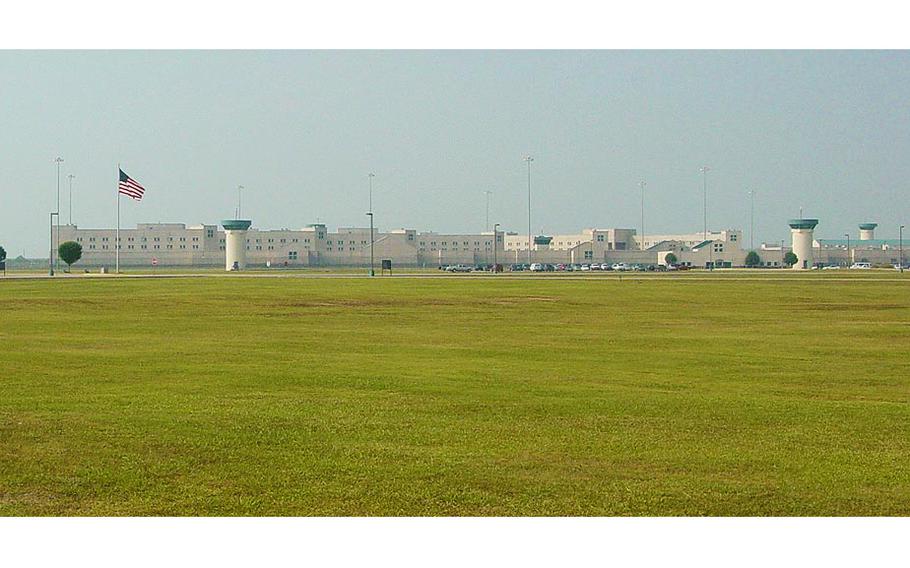 ---
---
---
---