US flooding losses from climate change will spike 26% by 2050, researchers say
By
The Washington Post
January 31, 2022
---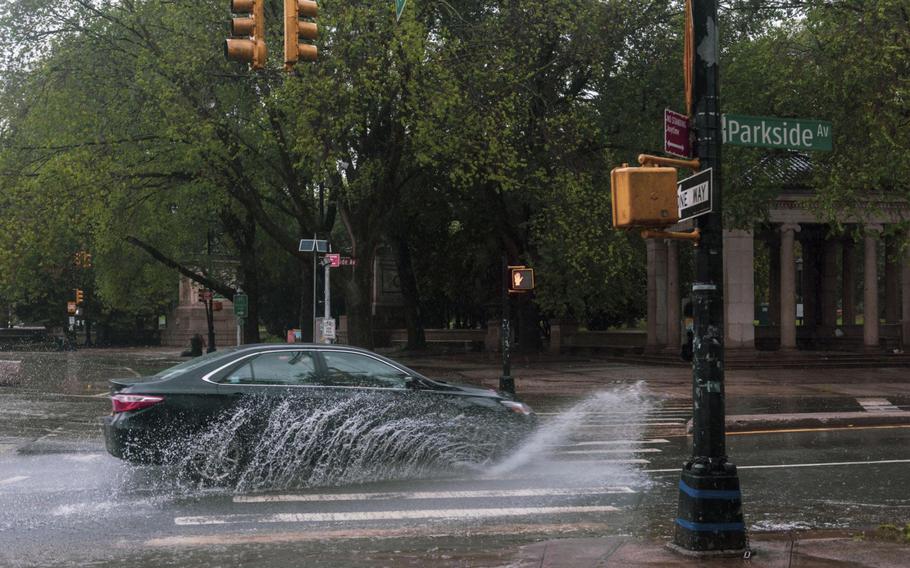 Climate change will raise U.S. flooding losses more than 26% over the next three decades, with disadvantaged communities shouldering an outsize share of the economic burden, according to a study published Monday.
Researchers at the University of Bristol in Britain used federal weather and building data, housing records, and detailed local flood maps to forecast how climate change will affect flooding patterns across the United States, and pinpoint which communities will see the most change.
The study, published in the journal Nature Climate Change, concludes that the annual cost of flooding will increase from its current estimated level of $32.1 billion to $40.6 billion by 2050, an increase of 26.4%.
The worst flood risk is now shouldered by impoverished White communities, the researchers said. But their findings suggest those risks will increase roughly twice as fast in predominantly Black communities.
"Areas with high Black population proportions are clearly concentrated across the Deep South, in the very locations where climate change is expected to intensify flood risk," the authors concluded.
The damage will not be limited to coastal communities. Maps based on Nature modeling data show substantial increases in flooding risk concentrated in predominantly Black communities in Louisiana, Mississippi and Alabama, as well as in Georgia, South Carolina and Virginia. They also show hot spots far inland, with landlocked states like West Virginia expected to bear significant increases.
The authors cautioned zoning boards against allowing new developments in places where climate change is likely to increase flood risks, even when the present risk seems low. They similarly recommended that investors and mortgage lenders use their data to incorporate climate change into how they select places to build. They also suggested there is a need for "migration efforts" to prevent further losses.
The authors said flood costs will grow even if governments around the globe are able to dramatically decarbonize the environment starting immediately.
"These impacts are so near-term that climate mitigation (that is, decarbonization) is futile, meaning we can only adapt to this increasing risk in areas currently developed," the authors wrote.
"We thus have to adapt to both the now and the future," they wrote.
---
---
---
---