Joint Base Langley-Eustis under consideration for intel expansion
By
Daily Press
January 29, 2022
---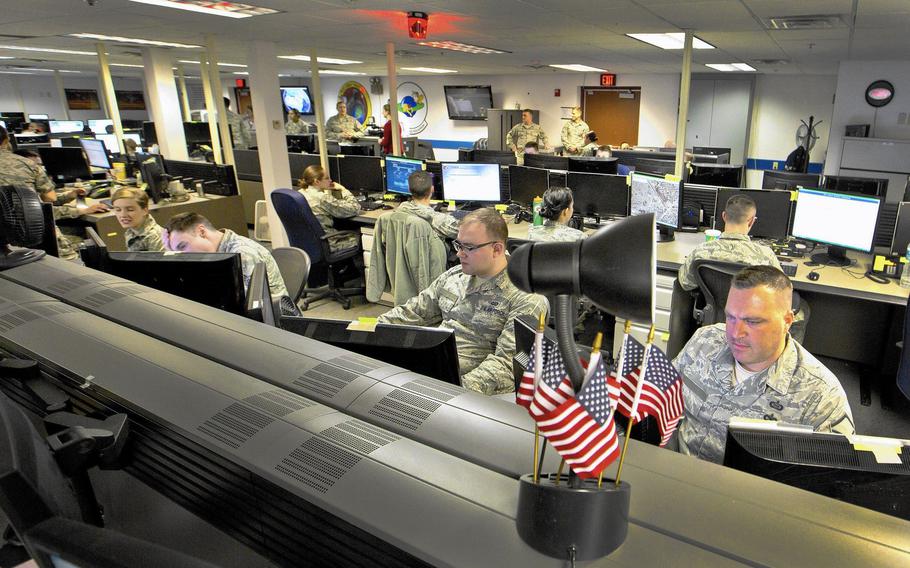 LANGLEY, Va. ( Tribune News Service) - Langley Air Force Base may be poised to bring in thousands of additional Air Force intelligence personnel.
The base, part of Joint Base Langley-Eustis, is already set for a major expansion as the Air Force's formal training unit for F-22 fighter jets moves there from Florida. The move will bring 750 airmen and families to the Peninsula.
"JBLE-Langley is anticipating significant growth in the intelligence, surveillance and reconnaissance (ISR) mission on the installation," said Bruce Sturk, Hampton's director of federal facilities support. "They are in the early stages of planning that future growth, and it is contingent on a lot of factors such as funding."
The Air Force is considering Langley as the location for an East Coast intelligence hub, according to a recent briefing by the regional partnership responsible for keeping local and state officials, as well as the Congressional delegation, aware of federal and military facilities plans for Hampton Roads.
That could bring 2,000 or more intelligence personnel to the area over the next several years, according to the latest Hampton Roads Military and Federal Facilities Alliance briefing to the Hampton Roads Planning District Commission.
But there's nothing concrete yet.
"At this time, there are no plans to increase the number of intel personnel here at JBLE," said JBLE spokesman Mike Reeves.
"As you know, the Air Force is always considering different basing options as we continue to accelerate change and if such a decision is made in the future, JBLE would be proud to welcome additional members of our outstanding intel field," he added.
But JBLE-Langley does have an area development plan for a proposed intelligence campus, Sturk said.
The base has obtained funding and started military construction on the site to accommodate some anticipated growth in intelligence activity, including a $55 million targeting center for Langley's 363rd Intelligence, Surveillance & Reconnaissance Wing, he said. That building is to be completed in July 2023.
Langley already plays a large role in Air Force Intelligence, as home of two intelligence wings.
The 363rd Intelligence, Surveillance & Reconnaissance Wing provides threat analysis for Air Force commands around the world and is responsible for finding targets and for supporting special operations.
The 480th Intelligence, Surveillance & Reconnaissance Wing runs the Air Force Distributed Common Ground System, or DCGS, also known as the "Sentinel" weapon system, which gathers imagery, cryptologic data and such technical intelligence as radar, sound, chemical and nuclear "signatures" of threats and targets.
Dave Ress, 757-247-4535, dress@dailypress.com
©2022 Daily Press.
Visit dailypress.com.
Distributed by Tribune Content Agency, LLC.
---
---
---
---