FBI fatally shot Texas hostage taker whose actions now called 'a hate crime' and 'terrorism'
By
Catherine Marfin and Jamie Landers
The Dallas Morning News 
January 22, 2022
---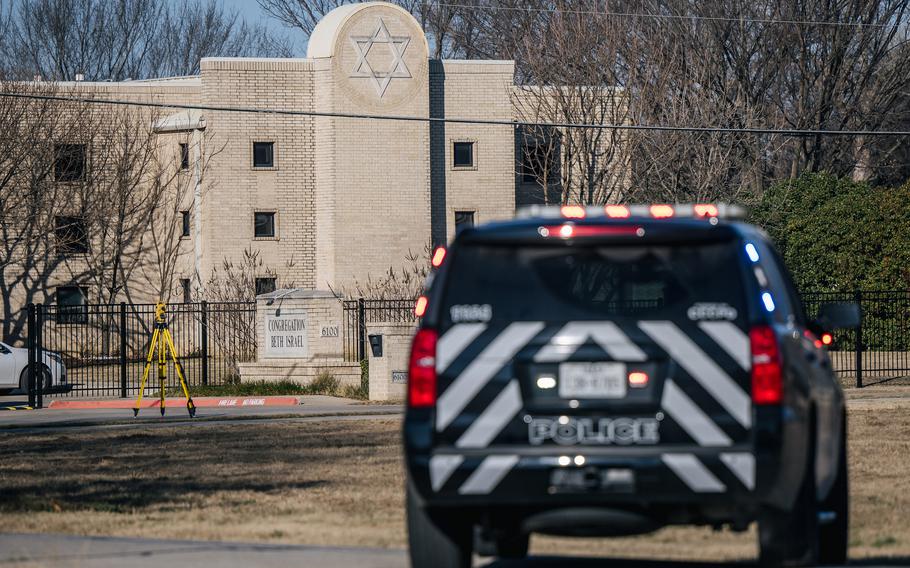 DALLAS (Tribune News Service) — The man who took hostages inside a Colleyville synagogue last weekend died after being shot by FBI agents following a nearly 11-hour standoff that authorities are calling an act of terrorism.
Matthew DeSarno, special agent in charge of the FBI's Dallas office, said at a news conference Friday that the incident was committed by a terrorist who was targeting the Jewish community.
"Let me be clear, this was both a hate crime and an act of terrorism," DeSarno said.
His remarks were a shift in tone from the initial statements he made last weekend, when he said the actions of 44-year-old Malik Faisal Akram were not related to the Jewish community.
Akram took four hostages, including Rabbi Charlie Cytron-Walker, inside the Congregation Beth Israel during a Shabbat service broadcast online.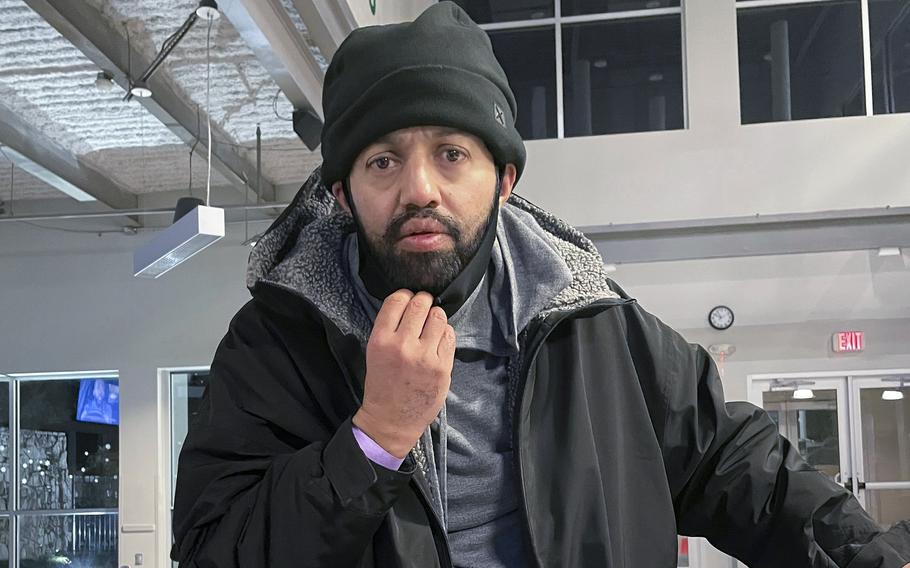 During the standoff, Akram demanded the release of Aafia Siddiqui, a Pakistani woman serving an 86-year sentence for shooting at two U.S. military officers during an interrogation. She is being imprisoned near the synagogue.
DeSarno said authorities believe Congregation Beth Israel was targeted because Akram believed it was the closest synagogue to where Siddiqui is being held.
Authorities are still working to determine how Akram obtained a gun. No explosives were discovered at the scene, DeSarno said.
Many of the details about Akram's movements before the incident are unknown, but authorities said they are beginning to piece together his activities before the standoff.
Colleyville police Chief Michael Miller said officials received a tip from someone who had interacted with Akram on a bike trail near the Colleyville Soccer Complex on Pleasant Run Road the day before the standoff. Officers found a mountain bike chained to a fence near the complex and were able to unlock it using a key that Akram had on him, Miller said.
DeSarno said authorities believe they have identified everyone Akram had contact with in Texas — including the person he hugged after being dropped off at Dallas homeless shelter OurCalling in early January — but didn't release any names.
DeSarno also shed light on the events that led to the end of the standoff.
Around 9 p.m., the FBI's Hostage Rescue Team was authorized to breach the synagogue on the south and west sides. As the team approached, the hostages escaped through a door on the northeast side of the building, DeSarno said.
Members of the FBI exit a side entrance while conducting SWAT operations at Congregation Beth Israel synagogue on Saturday, Jan. 15, 2022 in Colleyville, Texas. All four hostages were safe Saturday night after an 11-hour standoff inside a synagogue.
Cytron-Walker, who also spoke at Friday's news conference, talked about the moments leading up to their escape. Cytron-Walker threw a chair at Akram to give the hostages a chance to flee.
"He went from extremely agitated with the negotiator to all of the sudden very calm ... just asking me for juice," he said. "I was highly, highly concerned in that moment. And yet fortunately that gave us the opportunity, when he had liquid in his hand. That was part of the opportunity that we took advantage of."
____
©2022 The Dallas Morning News.
Distributed by Tribune Content Agency, LLC.
---
---
---
---