Massachusetts organization outlines efforts to help Afghan refugees
By
The Daily News of Newburyport
January 20, 2022
---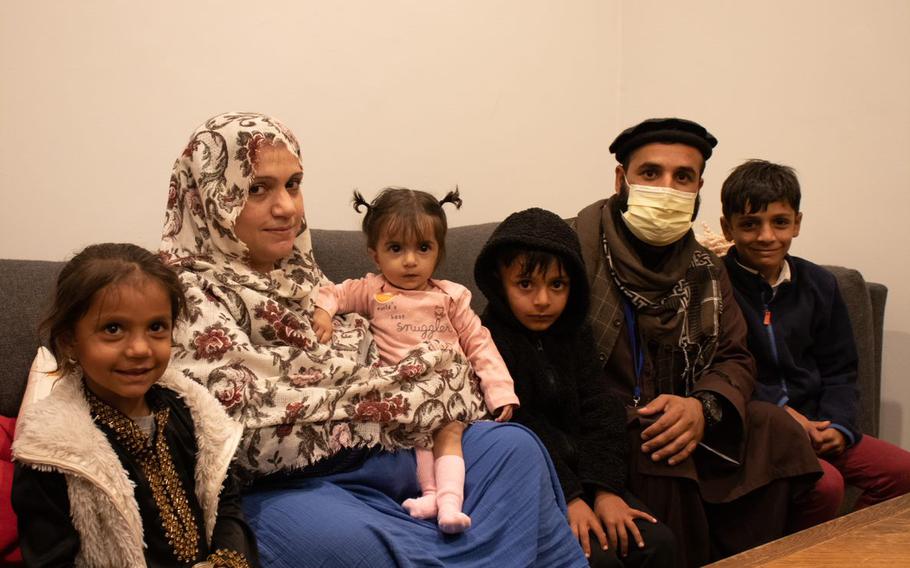 NEWBURYPORT, Mass. (Tribune News Service) — A virtual town hall hosted by the International Institute of New England on Wednesday evening provided insight on how communities in Massachusetts and New Hampshire have been working to resettle more than 400 Afghans over the past several months.
Newburyport has already welcomed three families. A family of nine, who arrived Dec. 13, and a family of 10, who arrived a few weeks ago, are staying in temporary living quarters at St. Paul's Episcopal Church.
A family of 11, who arrived last week, are staying at the Parish Hall at the First Religious Society, Unitarian Universalist Church.
These families were among the thousands evacuated when the U.S. military pulled out of Afghanistan in August.
St. Paul's rector, the Rev. Jarred Mercer, shared some of his experiences with the more than 300 participants in the virtual town hall meeting, explaining how it all began when he saw that the institute advertised a need for temporary housing late last summer.
He offered space at the church, did not hear anything for about six weeks and then, all at once, the church was preparing to welcome a family.
Church officials and volunteers quickly prepared a living space and solicited donations for bedding and other supplies from the community. Within a day and a half, they had to turn away donated items.
"People really stepped up in our community, which was great to see," Mercer said, noting how financial donations will continue to help the families.
"I don't think it takes much imagination to realize that it's beneficial both for the new arrivals, but also for the wider community that they're coming to, to get as many people involved as possible, and work together as a community to create a space of welcome, an embrace and a place where they can flourish," he said.
Mercer immediately saw that the family would need assistance in a lot of different areas beyond just housing.
"You feel this sort of weight, this responsibility," he said.
Mercer put together a working group of people to help with various needs. The group includes several English teachers, a Newburyport resident who works for the state Office for Refugees and Immigrants, and another resident who works for the state Department of Transitional Assistance.
Language is the biggest challenge since all of the families speak Dari and have not yet learned English. They now have English lessons scheduled for every day of the week, Mercer explained.
The children have already started attending local schools and seem to look forward to it each day, he said.
Other organizations such as the New American Association of Massachusetts in Lynn have stepped up to assist the families during this transition.
Beyond just housing, these families need to find employment to allow them to receive a stable income, medical care, legal assistance, etc.
"We've shifted from, 'Oh, we're providing temporary housing' to very much doing whatever we can to help in the long run," Mercer said.
"Throughout our 100-year history, we have learned that resettlement depends on the relationship that the international institute and our clients have with the community," said Jeff Thielman, president and CEO of the International Institute of New England.
The town hall meeting covered a variety of topics related to housing and poverty, resettlement by the numbers, advocacy for Afghans locally and federally, and the roles of volunteers, among others.
To learn more, visit https://iine.org.
halterisio@newburyportnews.com
(c)2022 The Daily News of Newburyport (Newburyport, Mass.)
Visit The Daily News of Newburyport (Newburyport, Mass.) at www.newburyportnews.com
Distributed by Tribune Content Agency, LLC.
---
---
---
---