Federal prosecutors seek dismissal of grant fraud charges against MIT professor
By
The Washington Post
January 20, 2022
---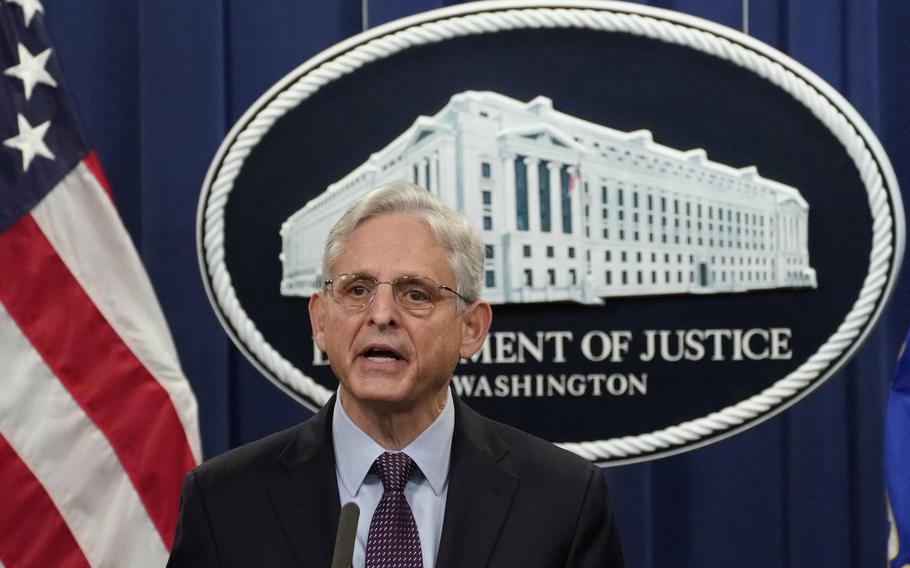 MIT-PROFESSOR 1004 words Federal prosecutors seek dismissal of grant fraud charges against MIT professor (c) 2022, The Washington Post · Ellen Nakashima · NATIONAL, COURTSLAW, EDUCATION · Jan 20, 2022 - 10:02 AM Federal prosecutors asked a court to dismiss charges against a Massachusetts Institute of Technology professor accused of failing to disclose research ties to China, a request that represents a major public relations blow to a Justice Department program aimed at curbing economic espionage.
Prosecutors said recent developments prompted them to seek the dropping of the case against Gang Chen, a Chinese American nanoscientist. The filing was made in U.S. District Court in Boston.
The Washington Post and other news outlets reported that the case was in jeopardy last week. While the judge still must rule on the request, and is expected to do so in coming days, legal experts said the filing on Thursday morning effectively ends the case.
"Today is a great day," said Rob Fisher, Chen's attorney, in a statement. "The government finally acknowledged what we have said all along: Professor Gang Chen is an innocent man.... He was never an overseas scientist for Beijing. He disclosed everything he was supposed to disclose, and he never lied to the government or anyone else."
Chen is among about 20 academics and researchers prosecuted in the past three years as part of the China Initiative, a wide-ranging and sometimes controversial effort launched in 2018 that is under Justice Department review.
The initiative has notched a number of significant convictions, including of a Taiwan chip foundry that stole U.S. trade secrets of an American chip firm for the benefit of a Chinese state-owned company; a Chinese national in Missouri who conspired to steal Monsanto crop-boosting technology to benefit the Chinese government; and three separate cases of former American intelligence officers accused of spying or conspiring or attempting to spy for China.
And in December, a Harvard University chemistry professor was found guilty of lying to the government about receiving payments from a Chinese university, falsifying his tax returns and failing to report foreign finances.
But the program in the past year has also suffered several embarrassing setbacks in cases involving academics accused of grant fraud, rather than spying or intellectual property theft. The request to dismiss charges against Chen is the most high profile among these. MIT has expressed public support for the professor, paying his legal expenses and placing him on paid leave.
Chen, who became a U.S. citizen in 2000, was indicted a year ago on charges of wire fraud, making a false statement on a tax return and failing to disclose a foreign bank account. The charges related to his 2017 application for a U.S. Energy Department grant to support his program as then-head of MIT's mechanical engineering department.
He was accused of failing to disclose ties to the Chinese government and a technology university in Shenzhen, as well as seeking to hide his membership in various government-funded talent recruitment programs.
The prosecution's case began to falter in December. Government lawyers, under pressure from Chen's attorneys, turned over evidence that the defense considered exculpatory, according to people familiar with the situation who spoke on the condition of anonymity because of the matter's sensitivity.
But what tipped the scale was an interview by prosecutors this month of a senior Energy Department official, who is considered an authority on what disclosures are material on grant forms, the people said. The official confirmed that the 2017 form did not require disclosures of Chen's ties to the technology university or other Chinese government organizations and programs, one person said.
Most of the academics and researchers prosecuted under the initiative have - like Chen - been charged with making false statements or failing to disclose ties to Chinese institutions on federal grant forms or visa applications, rather than intent to spy. All but a few are of Chinese descent.
The Justice Department rejects criticism from civil rights advocates and some Democratic lawmakers that the prosecutions amount to ethnic profiling. But the outcry has been so loud that Attorney General Merrick Garland commissioned a program review.
On Tuesday, Democratic leaders of the Congressional Asian Pacific American Caucus met with Assistant Attorney General Matt Olsen. Caucus chair Judy Chu, D-Calif., said the lawmakers told Olsen they feel the China Initiative "has fallen far short of its stated goal of addressing economic espionage and has instead resulted in numerous false accusations against Chinese researchers and scientists based on their ethnicity."
The caucus has called for an end to the initiative, which former Justice Department officials say would be like throwing the baby out with the bathwater. They point out that most of the problematic cases have been those that involve allegations of academic grant fraud; the vast majority of cases - targeting economic espionage, trade secret theft and illegal export of military-use items - have not been controversial. The department was bringing such cases long before there was a China Initiative, without a backlash, they note.
Still, the department's National Security Division is expected to make some changes, perhaps including a new name for the initiative, though civil liberties advocates say rebranding it would not be sufficient.
John Demers, a former NSD head, has said the government should consider granting immunity from prosecution to academics who voluntarily disclose Chinese government research ties and limiting administrative penalties like debarment. That approach would provide visibility into Chinese government talent programs, while avoiding accusations of overcriminalization and maintaining the trust of academic institutions, he said.
David Laufman, a former chief of the division's counterintelligence and export control section, said the cases brought by prosecutors in the field require closer oversight by Justice Department headquarters.
While many prosecutions result in convictions, he said, "it only takes one or two or three cases that go south to undermine public confidence."
In some instances of grant fraud, Laufman said, administrative enforcement "may be a more appropriate means of accountability" than criminal prosecution. But, he said, "that doesn't mean there shouldn't be the same careful individualized case-by-case analysis of each case."
Said Laufman: "We need to be careful about an overcorrection."
The Washington Post's David Nakamura contributed to this report.
---
---
---
---