Fort Bragg changes name of road 'incorrectly' linked to top Confederate general
By
Stars and Stripes
January 19, 2022
---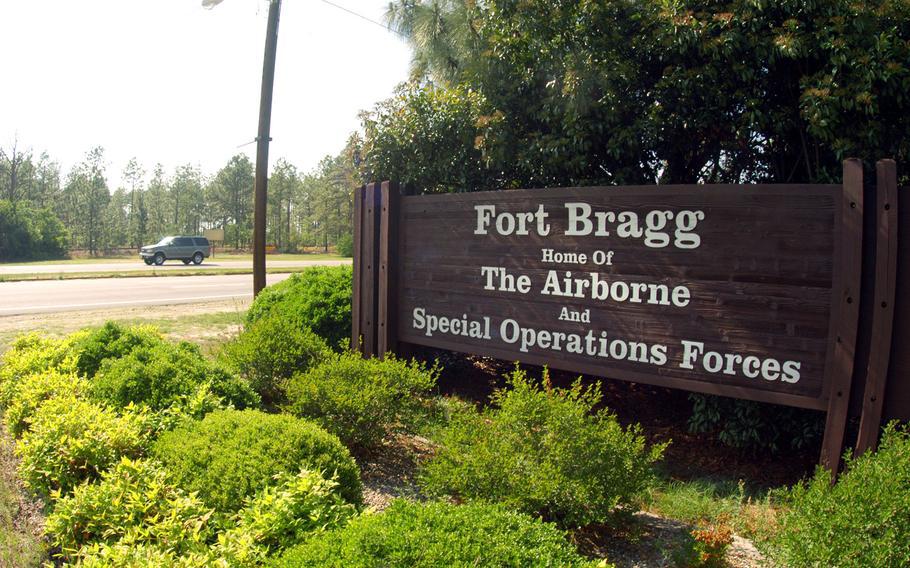 Fort Bragg's Longstreet Road, which runs through the center of the North Carolina Army post, has been renamed as part of an effort to rid the military of names associated with the Confederacy, post officials announced this week.
The road, which is often associated with Confederate Lt. Gen. James Longstreet, stretches from Fort Bragg's gated garrison section westward along its wooded training areas and will now be known as Long Street, officials said in a statement. Workers began changing signs along the route on Jan. 8 and are expected to complete the process by the end of the month, according to the statement.
The name change comes as U.S. military officials across the nation scrutinize posts for names and relics honoring those who served the Confederacy in the Civil War. A commission to study Confederate-linked names across the military was established by Congress in the 2021 National Defense Authorization Act, which sets annual spending and policy priorities for the Defense Department. The commission is charged with providing Congress recommendations for name changes by October.
The Long Street change reverts the road back to its original name, which might have been inadvertently changed about a century ago, and in the decades since has become "incorrectly affiliated" with Longstreet, Fort Bragg officials said. Longstreet was one of the most prominent military leaders of the Civil War, a West Point graduate who fought for the United States in the Mexican-American War, but joined the Confederate cause after the Battle of Fort Sumter. He served as one of Gen. Robert E. Lee's closest confidantes, according to the American Battlefield Trust.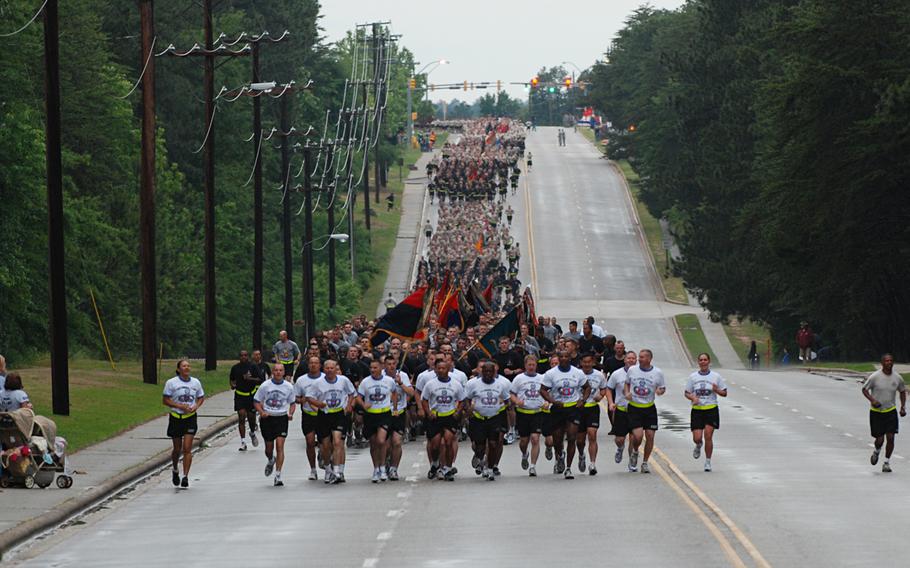 A recent look through historical records show Long Street was likely first identified as Longstreet Road in about 1918 or 1919 on installation maps of what was then Camp Bragg, likely due to "U.S. Geological Survey map simplification efforts," post officials wrote in their statement.
"Long Street's story is very interesting because it was originally named 'Long Street' well before, then Camp Bragg, was built," said Army Col. Scott Pence, Fort Bragg's garrison commander. "Returning the street name to its original heritage ensures that the installation's history is properly retained for those who live and work on Fort Bragg."
The naming commission's work has proven controversial. Then-president Donald Trump, who vowed U.S. bases named for Confederates would not be changed under his leadership, vetoed the 2021 NDAA, citing the commission's creation. Congress then overrode his veto, making it law.
Commissioners last year visited dozens of military sites across the United States to determine what changes they will recommended. They said they had received tens of thousands of suggestions for new names for posts.
Fort Bragg, named for Confederate Gen. Braxton Bragg, is among at least nine Army posts expected to be identified for a name change once the commission completes its work.
Military officials, however, do not have to wait to make some changes. Pence said Longstreet Road is among eight streets on Fort Bragg that will receive name changes in the coming months because of Confederate ties. He said McKellars Road will be the next changed, but he did not identify the other six expected to be renamed.
McKellars Road is named for a family who owned land in the Fort Bragg area before the Civil War, but who had a descendant, Capt. John McKellar, who served in the Confederate army, the Fayetteville Observer newspaper reported, citing Fort Bragg's curator and archaeologist Linda Carnes-McNaughton.
---
---
---
---