Ex-guard from Kentucky latest to receive dubious 'military or jail' choice of criminal justice
by
Kyle Alvarez
Stars and Stripes
January 13, 2022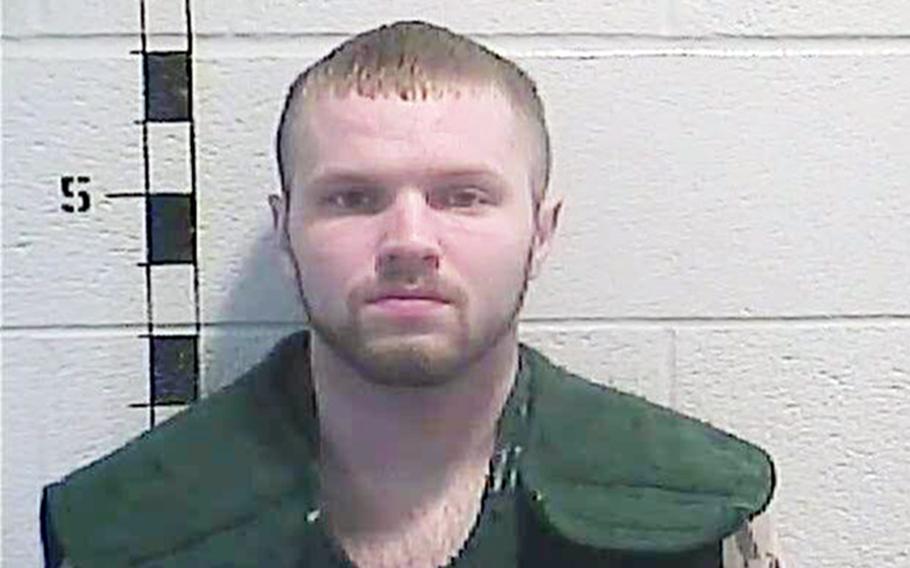 A Kentucky man convicted of a sex crime was given a month to decide between serving his country or serving time.
Brandon Scott Price, a former guard at the jail in Franklin County, was sentenced earlier this month for sexually assaulting a female inmate, according to the State Journal, a newspaper in the state capital of Frankfort.
Judge Thomas Wingate told Price at sentencing that he was "getting a huge break" and that if he didn't join the military within 30 days, he would have to report to the jail.
The newspaper reported that Wingate handed Price a one-year suspended sentence for misdemeanor second-degree sexual assault. Price, 28, was initially charged with a felony.
The State Journal report didn't say what the judge would do if Price joins the military by the deadline, but it could end up being a moot point.
An Army regulation renders people ineligible to enlist if they were "ordered or subjected to a sentence that implies or imposes enlistment" in the armed forces unless they receive a waiver. Other services have similar discretion in choosing enlistees and all services have been scrutinized in recent years over sexual assault in the ranks.
A Task and Purpose report Wednesday stated that Wingate's offer "seemingly tests the boundaries" of a long-standing trope, adding that despite their repeated instances, such supposed choices "carry no legal weight and only serve to further propagate another military myth."
The State Journal report doesn't say when Price was convicted. But the charges stem from a 2019 federal lawsuit in which the female inmate alleged that Price had sexually assaulted her on Jan. 18, 2019.
In a police interview, Price denied the inmate's allegation but admitted that he had made the "stupid mistake" of letting the woman touch him inappropriately, the newspaper reported, citing authorities.
---
---
---
---