For the first time in over 30 years, the EPA adds to its list of hazardous air pollutants
by
Dino Grandoni
The Washington Post 
January 6, 2022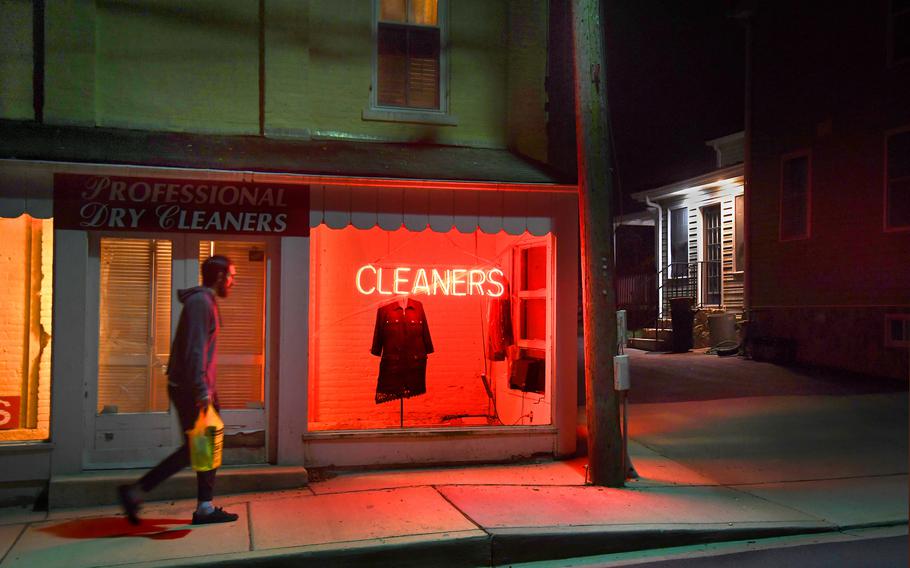 It took over three decades, but the federal government finally expanded its list of chemicals too dangerous for Americans to breathe.
By one.
The Environmental Protection Agency's decision to add a powerful dry-cleaning solvent, 1-bromopropane, to its list of hazardous air pollutants was long overdue, environmentalists and industry officials say. Researchers, bureaucrats and even many chemical makers have viewed it for years as a dangerous airborne pollutant that can damage nerves and cause cancer.
Yet it took a decade of prodding to prompt EPA officials to register it as a hazardous air toxic. The final rule was announced in a notice published in the Federal Register on Wednesday. The designation allows the agency to set limits on emissions of the solvent, valued by dry cleaners, auto shops and other businesses for its ability to treat dirty fabrics and greasy metal parts.
The fact that it took so long to add a single compound to a list Congress established in 1990 underscores the bureaucratic inertia that impedes any effort to protect Americans from harmful chemicals that businesses use every year.
"Putting it on the list was supposed to be easy," said Adam Finkel, who used to direct the health standards programs at the Occupational Safety and Health Administration and warned of the dangers of 1-bromopropane 20 years ago.
"I hate the term no-brainer, but this is a no-brainer," he added. "It's a toxic air pollutant, so it belongs on the list of toxic air pollutants."
Congress established the original roster of more than 180 hazardous air pollutants when it strengthened the Clean Air Act, the nation's linchpin law protecting Americans' lungs, more than 30 years ago. Lawmakers granted the EPA broad authority to add any chemical to the list — which includes asbestos, mercury and lead — if it is "reasonably" anticipated to harm humans or the environment.
Yet for decades, the agency never used that power. Instead, the use of 1-bromopropane grew as regulators tightened safety limits for other compounds. By 2011, the state of New York joined with an industry group, the Halogenated Solvents Industry Alliance, to petition the EPA to add the chemical to its list of hazardous pollutants.
The agency was supposed to make a decision within 18 months. But the delays spanned three presidencies.
Earthjustice senior attorney Tosh Sagar, whose group sued the EPA over the chemical, said its regulators "have trouble consistently following the law that Congress laid out in terms of protecting people" no matter who is president.
Obama administration officials didn't draft a proposal approving the request until his last month in office, in 2017. The Trump administration granted the petition in 2020 but delayed adding it to the hazardous list.
"It's taken them this long to act," said Halogenated Solvents Industry Alliance Executive Director Faye Graul, whose members manufacture what they describe as less toxic alternatives.
But officials at the American Chemistry Council, the chemical industry's main lobbying arm in Washington, said they remain leery because the EPA has not yet said how it will curb the pollutant.
"Our primary concern is that EPA listed 1-bromopropane as a hazardous air pollutant before figuring out how it should be integrated into existing regulatory programs," said Jennifer Garfinkel, the group's director of product communications.
The EPA is planning to propose a "regulatory infrastructure" for adding the chemical to the hazardous pollutant list this year, EPA spokesman Nick Conger said. It aims to finalize that rule by early 2023, he added.
Michael Hansen, who heads the Greater-Birmingham Alliance to Stop Pollution and joined Earthjustice in suing the EPA, said low-income residents of Alabama's majority-Black city live near a pipe manufacturer that has reported releasing the chemical while the regulatory process has dragged on in the nation's capital.
"And so these people have been living with this for years, and living with an unregulated carcinogen in their backyard is not fair," Hansen said. "And so we're, on the one hand, glad it's being regulated now, but wish it had been sooner."
Public health advocates hope the move opens the door for adding more chemicals to the list. Sagar is urging the EPA to curb the use of a group of dangerous, long-lasting chemicals called polyfluoroalkyl and perfluoroalkyl substances, or PFAS, found in an array of cleaning supplies, cosmetics and other products.
"So this is a good thing, both from the precedential level, but also for protecting people from this pollutant," he said.
---
---
---
---